Fans Of Joe Pera Talks With You Just Got Great News About Season 3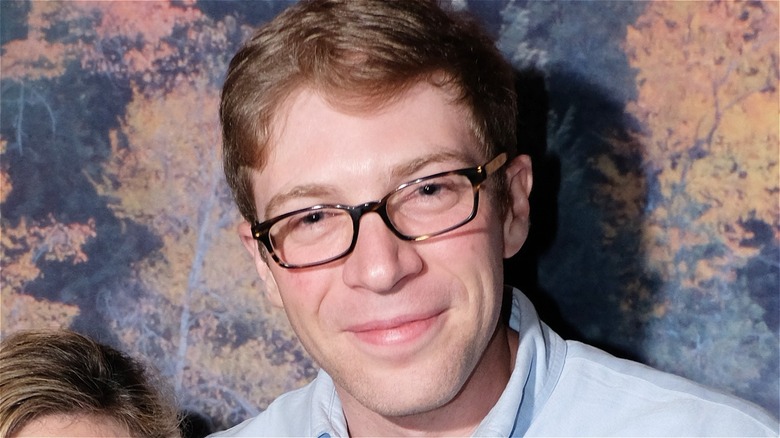 Bryan Bedder/Getty Images
Occasionally awkward but always endearing, "Joe Pera Talks With You" has attracted a dedicated following on Adult Swim who tune in for his gentle brand of ASMR-like comedy. The soft-spoken comedian's show is highly unusual, which meant that its future was never guaranteed, but fans can rest easy as Pera has confirmed the show will return for Season 3.
Pera shared the news in a brief clip posted to Twitter, in which the comedian announced that the show would return to Adult Swim on November 7 before casually missing a shot with a dart. "Joe Pera Talks With You" evolved from an animated short called "Joe Pera Talks You to Sleep," which fans can still find on YouTube. In that short, the comedian established his unconventional style with an 11-minute monologue that discussed Stephen Hawking, barns, sweaters, and many other subjects.
The comedian soon established a reputation as a very low-key comedic genius on forums such as Reddit, where fans proclaimed their enthusiasm for his work and desire to see more of it. The animated short eventually helped Pera land a deal with Adult Swim, which gave him a chance to develop the show into two full seasons and a special, per The A.V. Club. Here is what fans need to know about "Joe Pera Talks With You" Season 3.
Joe Pera Talks With You Season 3 begins in November
While the Twitter reveal did not give away too many details about what fans could expect in the show's next season, a press release did offer a few specifics. In a press release written by Joe Pera and shared by The A.V. Club, the comedian explains, "The first episode follows me as I help my friend Gene pick out his retirement chair at the furniture store and the season-long search for the perfect place to sit goes from there."
While finding the optimal seating arrangement for his friend seems to be an overarching storyline for Season 3, Pera promised plenty of additional content to be included in individual episodes. He also noted that viewers would see attention paid to topics such as preparing food while camping, the usefulness of a second fridge, finding films that are appropriate for a classroom setting, and a discussion of drone warfare.
None of the information available hinted at how many episodes "Joe Pera Talks With You" Season 3 would run for. Season 1 consisted of nine episodes, while Season 2 had 13, so it would be reasonable to expect around a dozen to be produced for Season 3. Fans will get their first official look at the new season of "Joe Pera Talks With You" when it premiers on November 7 on Adult Swim.