The Real Reason Brian Cox Refused A Role In Game Of Thrones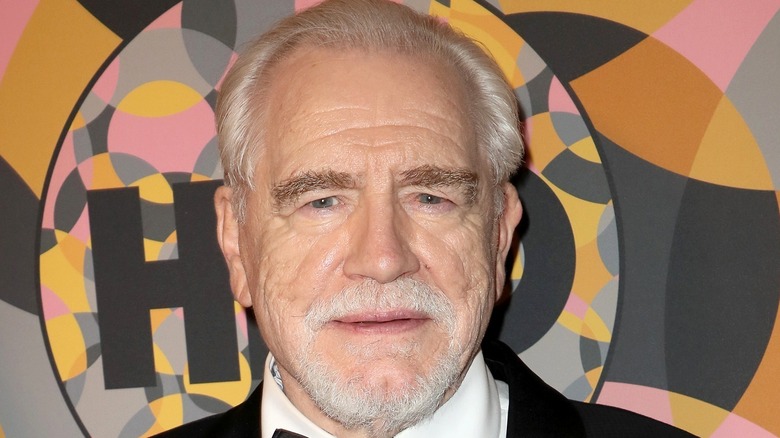 David Livingston / Getty Images
However you might feel about its disappointing final season, there is no denying the impact "Game of Thrones" had on the entertainment world. The groundbreaking series blended complex political intrigue with epic fantasy, on a scale never before seen on television. The HBO juggernaut won a massive 165 Primetime Emmy Awards and was broadcast to hundreds of millions of fans. Fan favorite characters like Tyrion Lannister (Peter Dinklage) and Daenarys Targaryen (Emilia Clarke) became household names and the show became an international phenomenon. With all the impact and esteem the show has garnered, it would seem that any actor would be foolish to turn down a spot in the story of Westoros, and yet that's exactly what actor Brian Cox did.
Fans of HBO's "Succession" will know him as Logan Roy, the grizzled patriarch of the ambitious and treacherous Roy family  — a premise which will sound all too familiar to any fans of "Game of Thrones." Beyond that, his acting resume is as impressive as it is long and with roles in films like "Troy" and "Braveheart," it would seem as though the Scottish actor would be perfect for the complex medieval world of "Game of Thrones." So why would Cox turn down such an opportunity?
Game of Thrones' humble beginning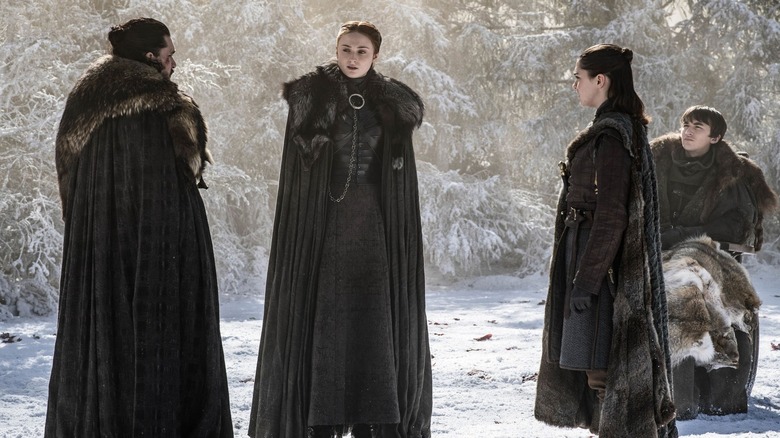 HBO
According to Brian Cox, he said no to a role in "Game of Thrones" for financial reasons. "Well, stupidly, I turned it down in the early days because they didn't pay enough money," Cox told VODzilla.co in 2016. "Now they have more money. And I was silly. It was silly, because I'm a complete ['Game of Thrones'] addict now." Fans of the earlier seasons will remember the humble, grounded beginning of the show back in Season 1, which — to Cox's point — didn't exactly indicate just how massive the epic saga would become. Cox himself became enamored with how the show grew into something so spectacular. "For television it's truly astonishing" the actor said. "It beat out – you know, if you think of 'The Hobbit or 'The Lord of the Rings,' the battle sequence in 'Game of Thrones' was a lot more modest, but much more brilliant than any of the battle sequences in any of those movies."
While the star certainly feels "silly" for not taking on a role in "Game of Thrones," it's not a stretch to say he's done extremely well without it. Season 3 of "Succession" is on its way, fresh off of winning the Emmy for Outstanding Drama Series in 2020, a year in which Cox himself was nominated for the lead actor category for his role as Logan Roy.