Timothee Chalamet's First Image As Wonka Has Fans Thinking Of This Classic Muppet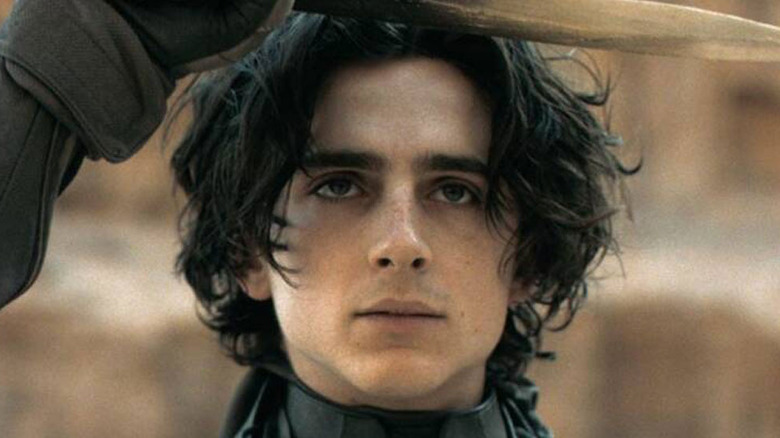 Warner Bros.
As parts of the world wait with bated breath to get lost in the sands of "Dune," the film's leading man, Timothée Chalamet, is already getting to work on his next big project, as revealed in the actor's recent tweet. Based on another beloved story found on millions of bookshelves across the globe, there's thankfully a lot less chance of Worm encounters in this tale and a bit more chocolate (at least we think there is).
Chalamet gave us the first fresh look at his forthcoming iteration of Roald Dahl's classic kooky confectioner, Willy Wonka. Directed by Paul King ("Paddington"), "Wonka" will introduce us to the character before the events of the iconic story, since every eccentric candy purveyor deserves and origin tale. Chalamet, shown donning a hefty top hat and extravagant threads, will play the genius chocolate-lover in the early stages of opening his factory. Fans immediately noticed elements to his attire that pay homage to the eclectic styles donned by Gene Wilder and Johnny Depp in the role, and many were quick to make the amusing comparison to another beloved figure from family film history: Charles Dickens. The muppet version of Charles Dickens, that is.
Fans go Gonzo for Wonka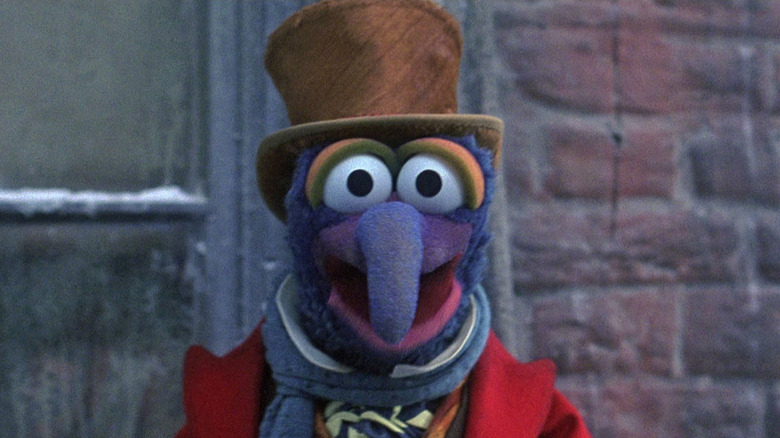 Buena Vista
With that chocolate-brown top hat and Dickensian burgundy jacket, Chalamet called to mind another classic literary character — kinda. the feedback from Twitter was that Chalamet resembled Gonzo from "A Muppet Christmas Carol." It's a pretty spot-on observation, with many fans simply submitting a side-by-side comparison of Chalamet and one of the founding Muppets who played Charles Dickens in the 1992 classic.
"I have a sudden urge to see Gonzo as Paul Atreides," said one fan, referring to Chalamet's leading role in Denis Villeneuve's upcoming sci-fi epic. This then led to other Twitter users pitching the idea for a "Dune" movie with Muppets, which we can happily file under "films we didn't know we wanted until now." Currently, neither Chalamet nor Gonzo have yet to comment on the recent revelation, but we can only hope the former acknowledges that he has the fellow with the hooked nose and blue fur to thank for his current style choice.