Rian Johnson Shares A Special Star Wars Day Message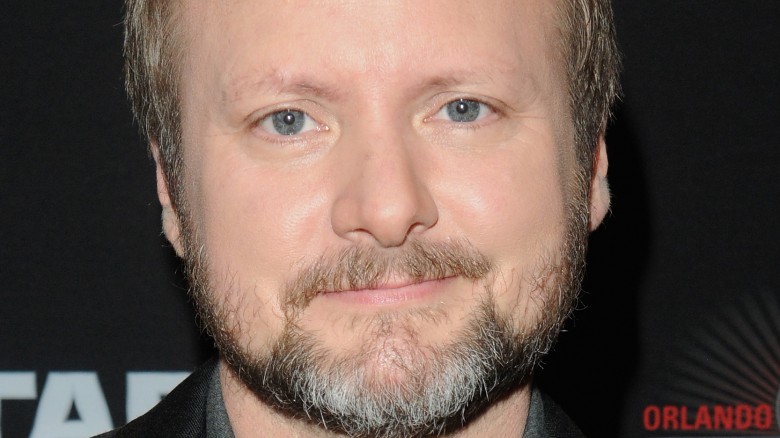 Getty Images
The director of The Last Jedi hopes we're all one with the Force today.
Rian Johnson is hard at work editing the upcoming flick, but that doesn't mean he can't take a minute to share in all the Star Wars Day festivities on "May the Fourth." Johnson posted a short clip of himself on the official Star Wars Twitter account, and the video features a special surprise guest.
Renowned Star Wars composer John Williams pops up for a quick, celebratory hello. The pair appear to be inside a sound studio, presumably working on the audio and score of The Last Jedi.
"Hey, this is Rian Johnson, writer and director of Star Wars: The Last Jedi," Johnson says in the video clip. "I'm here with someone you might know." Johnson then pans over to Williams and asks if he has anything to say to the countless adoring fans celebrating Star Wars Day. "May the fourth be with you," Williams states before Johnson teases that he should "get back to work." Check it out below.Fans likely know that Williams has been involved in The Last Jedi for quite some time, as past reports indicate that he began developing the film's score last December.
Additionally, it makes sense that the dynamic Star Wars duo would team up for a "May the Fourth" message. Reportedly, Johnson's vision for The Last Jedi requires that he and Williams to work in close quarters. In February, filmmaker Robert Meyer Burnett revealed on Twitter that the reason for Williams' extremely-ahead-of-schedule score conducting is partially down to Johnson wanting to "use the score for editing." Essentially, Johnson will use Williams' music to edit the final version of The Last Jedi, rather than the other way around.
Fans got their first look at The Last Jedi when the film's teaser trailer debuted during the annual Star Wars Celebration event in Orlando. It'll likely be some time before additional looks are unveiled, but perhaps upcoming trailers will feature some of Williams' score.
Star Wars: The Last Jedi is slated for release on December 15. In the meantime, check out the biggest mysteries surrounding the film.