Prometheus Star Noomi Rapace Reveals What It Was Really Like Working With Ridley Scott - Exclusive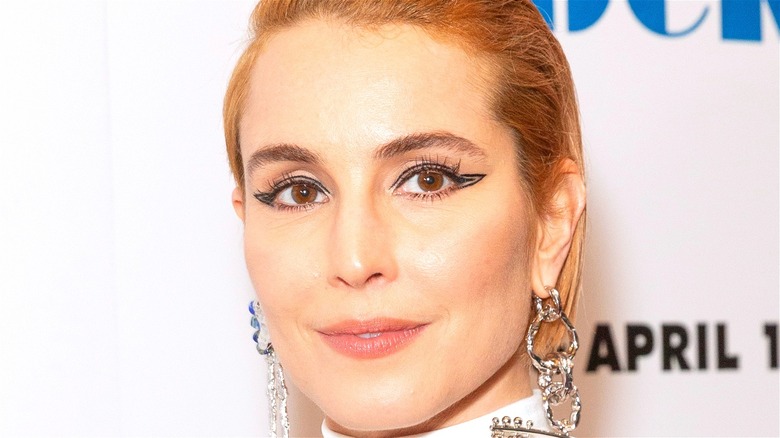 Lev Radin/Shutterstock
Next year marks the 10th anniversary of director Ridley Scott's controversial sci-fi horror movie, "Prometheus." Initially developed by Scott as a prequel to his original 1979 classic, "Alien," the film only ended up having a tenuous connection to its predecessor. It focused instead on what happens when the crew of a late 21st century starship (the title craft) heads out on a deep space voyage to a planet whose inhabitants may have visited Earth eons ago — possibly kickstarting human civilization, if not the human race itself.
Among the all-star ensemble featured in the film were Michael Fassbender, Idris Elba, Charlize Theron, Guy Pearce and Swedish actress Noomi Rapace, who had made her Hollywood debut only a year earlier in "Sherlock Holmes: A Game of Shadows." Rapace, who first rose to prominence when she played Lisbeth Salander in the Swedish version of "The Girl with the Dragon Tattoo" and its sequels, had more or less just tagged along in "Holmes" behind Robert Downey Jr. and Jude Law — but in "Prometheus," she played the lead, Dr. Elizabeth Shaw, an archaeologist whose deep faith in God is challenged head-on by the horrors she encounters among the stars. The film was perhaps Rapace's highest-profile excursion into blockbuster filmmaking to date.
In an exclusive interview with Looper, Rapace – when asked what she remembers most about "Prometheus" 10 years later — says, "The one thing that I carry with me on a daily basis is Ridley Scott and how he embraced me."
Ridley Scott gave Noomi Rapace life-changing advice on Prometheus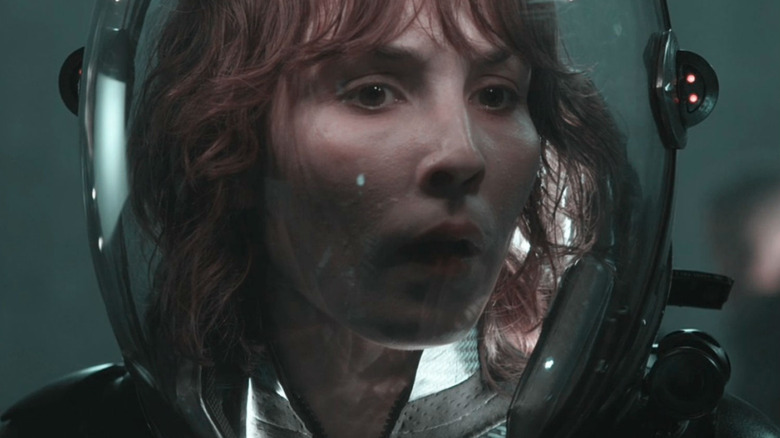 20th Century Studios
Before Noomi Rapace was cast as Dr. Shaw, other actresses reportedly considered for the role included Carey Mulligan (per Deadline), Natalie Portman (Vulture), and even her castmate, Charlize Theron (who had to take a smaller role due to her involvement with "Mad Max: Fury Road," per Entertainment Weekly). Landing the role against that formidable lineup might have put undue pressure on any actor, but Shaw says now that the strongest of her "amazing memories" about "Prometheus" a decade later is how her director treated her from the get-go. "From the very first meeting we had, he said, 'Don't change. Just be you. You have nothing to prove. I've chosen you. You don't even need to audition.'"
Rapace says that Scott's unwavering support during the grueling "Prometheus" shoot provided her with a perspective that she has carried forward ever since.
"He just took me on board and said, 'I want you to be you, be faithful to yourself,'" Rapace explains. "That was something I had with me throughout that journey and everything I do, to not lose myself. And I feel like, even when we were shooting out in the most kind of brutal environment in Iceland on 'Prometheus,' and I'm like this little creature against nature — it was a tough shoot — I had his voice always echoing in me: 'Just be you, be faithful to you. Don't change.'"
While "Prometheus" was a solid if unspectacular success at the box office and with critics, Rapace has worked steadily ever since, with her latest film being the Icelandic horror fable "Lamb." She still takes Scott's advice to heart, a decade later: "That was a great source to always find strength and to not lose yourself."
"Lamb" is out now in theatres.