The Forgotten Stanley Tucci Drama Series You Can Find On Amazon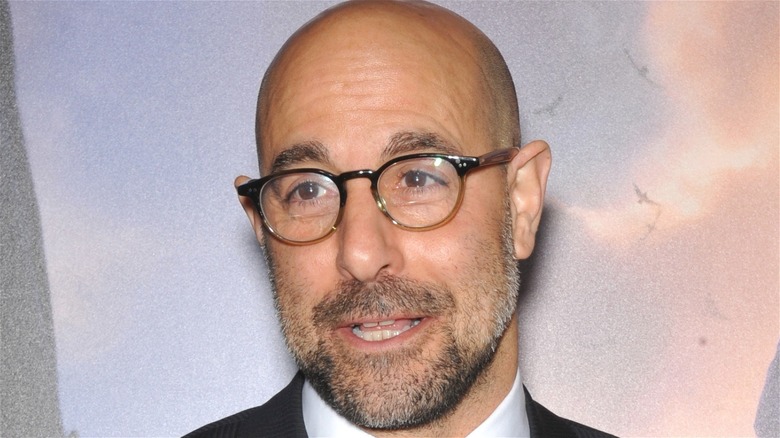 Jaguar PS/Shutterstock
We may receive a commission on purchases made from links.
While he had established himself as an actor in successful Hollywood films in the years prior to its release (via IMDb), "Big Night" was something of a breakout film for Stanley Tucci. Not only did he star alongside Tony Shalhoub in one of its two lead roles, but he co-wrote and co-directed the film, establishing himself for the first time as a successful multi-hyphenate.
His career in the decades since is comprised of work as varied as could be. In 2004, for example, "Cheers" spin-off sitcom "Frasier" capitalized on Tucci's star power, casting him as a caller on Frasier Crane's radio show, a frequent source of celebrity cameos. "The Hunger Games," meanwhile, gave Tucci a chance to flaunt his skills in a Blockbuster film. In the years following that role, Tucci continued to work on large productions, including "Transformers: The Last Knight" and the live-action "Beauty and the Beast."
While these are among some of his most watched — or listened, rather, in the case of his call-in to "Frasier" and voice acting work on "Beauty in the Beast" — roles from throughout his career, Tucci is no stranger to smaller productions including, of course, "Big Night." Among the lesser-known, underrated entries in his filmography is a British TV show currently available through Amazon Video.
Stanley Tucci investigates a murder in the arctic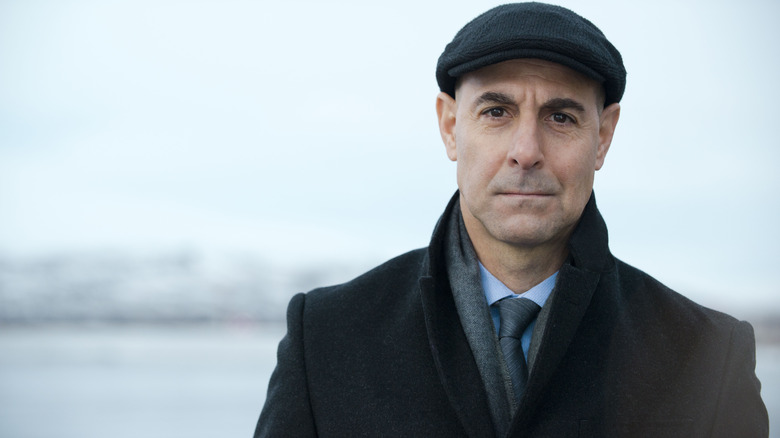 Sky Atlantic
"Fortitude" takes place in the Arctic Norway, a term that refers to the northernmost reaches of Norway beyond the demarcation of the Arctic Circle (via Visit Norway). Specifically, the series spotlights a fictional town called Fortitude and its residents. Due to its remote location, Fortitude is sparsely populated, and a significant percentage of those who do choose to live in its icy climate are researchers.
That said, British detective Eugene Morton (Stanley Tucci) travels to Fortitude to aid in the investigation of a murder that may be above the pay grade of the local badges. His partner is the local Dan Anderssen (Richard Dormer), who's initially unhappy to be working alongside an outsider. Tucci remains a fixture on "Fortitude" for the balance of its first season and its first season only. Dorner's Dan Anderssen, meanwhile, serves as the series' protagonist moving forward (via IMDb).
"Fortitude" is Certified Fresh on Rotten Tomatoes, where it holds an aggregate 81% score from professional critics. Emily VanDerWerff, in one of its various positive reviews, wrote for Vox that, "There's just not another show you've ever seen that looks like this," and described its cast as comprised of "heavy hitters from all over the world."
Those interested in watching "Fortitude" can stream its first two seasons through Amazon, the second of witch is available to Prime subscribers.