The Patient - What We Know So Far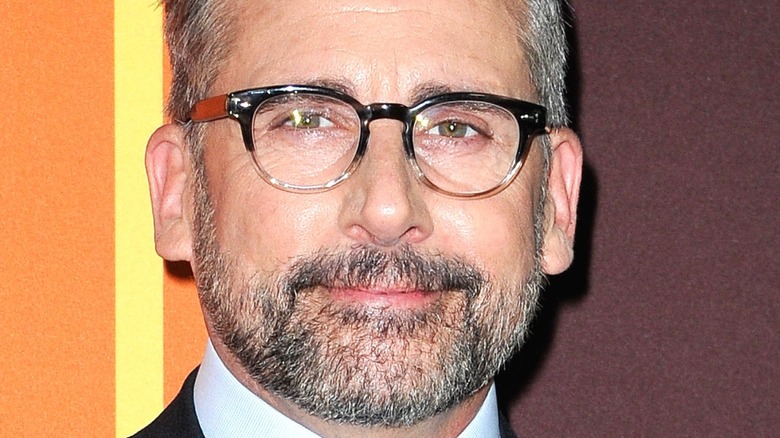 Tinseltown/Shutterstock
FX is known for creating TV shows about characters with compelling flaws, and that's true for both its comedies ("It's Always Sunny in Philadelphia," "Wilfred") and its dramas ("The Shield," "The Americans"). Steve Carell, meanwhile, started his career as a sketch comedy performer at Chicago's Second City and first broke out onto the mainstream with comedic roles on "The Daily Show" and "The Office." More recently, however, he's become known for more serious and psychologically complicated roles in shows like "The Morning Show" and movies like "Foxcatcher."
Now, we have "The Patient," a new psychological thriller about the relationship between a reluctant therapist and his serial killer patient. The series, which premiered on August 30, 2022, sounds like a must-watch series for both fans of FX dramas as well as Carell's darker work.
Here's everything we know so far about the intriguing FX project "The Patient."
Who is in the cast of The Patient?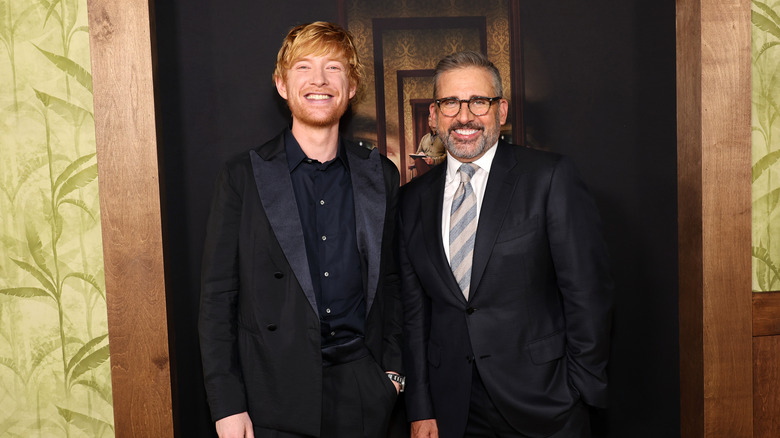 Matt Winkelmeyer/Getty Images
Steve Carrell stars in "The Patient," playing the show's lead character, Dr. Alexander Strauss. The other major role in the show is the serial killer who captures Strauss. Actor Domnhall Gleeson plays Strauss' patient, Sam. Andrew Leeds, Laura Niemi, Linda Emond, David Alan Grier, and Alex Rich also star.
Behind the camera, "The Patient" is co-created and co-written by Joel Fields and Joe Weisberg. Previously, the two collaborated on the smash-hit FX series "The Americans," which follows Soviet operatives posing as a suburban American family. Weisberg created "The Americans" and served as its co-showrunner alongside Fields. Like many FX dramas, "The Americans" received consistent critical acclaim throughout the entirety of its time on the air, scoring 18 Emmy nominations and four wins over the course of its six-season run from 2013 to 2018 (via Deadline). Steve Carell, meanwhile, is an Oscar nominee and 11-time Emmy nominee (via IMDb). 
All of which is to say that there's already some very promising talent attached to "The Patient."
What is the plot of The Patient?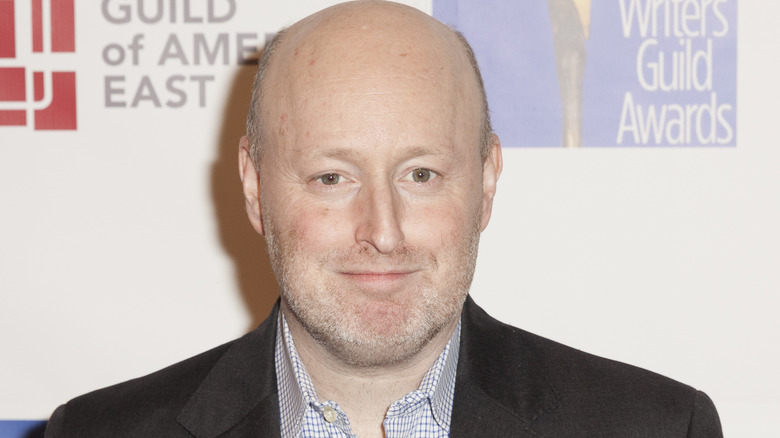 lev radin/Shutterstock
"The Patient" is an original psychological thriller co-written by Joel Fields and Joe Weisberg about a psychotherapist who gets stuck in a terrible predicament. The story follows a mental health professional who gets kidnapped by a serial killer demanding that he help calm his murderous impulses. The situation also forces the psychotherapist to confront his grief over the recent death of his wife. As reported by The Hollywood Reporter, Carrell will play Dr. Alexander Strauss, a therapist whose "cerebral, sensitive exterior" masks his "deep pain and loss."
"[Fields' and Weisberg's] creative instincts and mastery of plot and character are on display again with 'The Patient,' which will showcase Steve Carell's remarkable talents as an actor, producer and creative collaborator," said FX entertainment president Eric Schrier in a statement about the series.
"The Patient" is a 10-episode limited series.