You Can Win A Trip To The Jurassic World 2 Set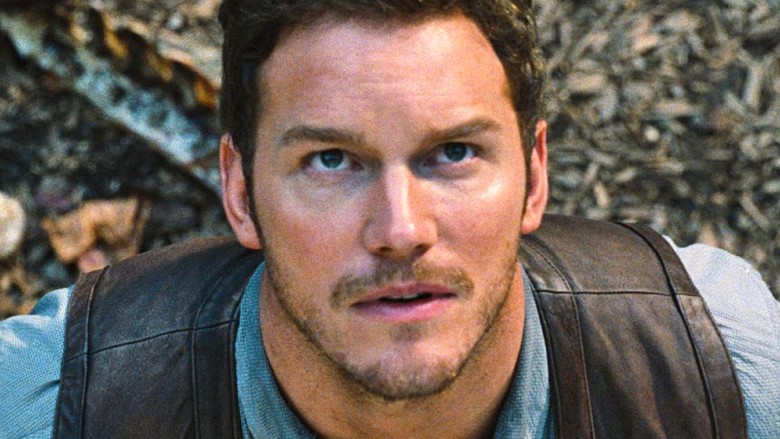 Do you want to hang out with Chris Pratt in Hawaii? Now's your chance. The star is offering up a charity competition to visit him on the set of the upcoming Jurassic World sequel, with donations benefitting the orthopedics department at Seattle Children's Hospital.
The contest costs $10 to enter, and people can enter as many times as they want. The winner will get four round-trip coach tickets from the U.S. or Canada on Delta Air Lines, a four night stay at the Marriott in Oahu, a visit to the Jurassic World 2 set, complete with time with Pratt, and a sneak peak at the filming of the movie. The contest runs until June 1.
Pratt got the idea for the contest when he met 14-year-old Makenna Schwab, a patient at the Seattle Children's Hospital with a rare connective tissue disorder called Larsen Syndrome. Makenna has received multiple life-saving surgeries at the institution, and Pratt decided that he wanted to help. "It's a great cause," Pratt said in a video posted to his Facebook page on Thursday. "We're raising a ton of money for the Seattle Children's Hospital. It's a good thing to do, so even if you don't win the contest, you're getting great karma points."
You can enter the contest on CrowdRise. Jurassic World 2, which also stars Bryce Dallas Howard, Jeff Goldblum, James Cromwell, Justice Smith, Toby Jones, Rafe Spall, Daniella Pineda, Geraldine Chapman, and Ted Levine, is due out on June 22, 2018. While we wait to see who is getting a free trip to visit the Jurassic World 2 set, see how the cast of Jurassic Park should really look based on the book.