Gears Of War Movie Gets Armageddon Screenwriter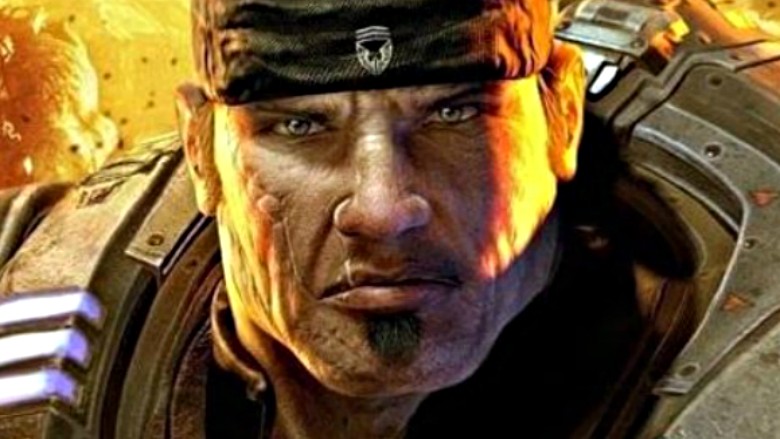 Epic Games
It seems like the long-awaited Gears of War movie might finally become a reality.
Universal has tapped Armageddon screenwriter Shane Salerno to pen the script for a live-action flick based on the popular video game series, according to Deadline. Salerno also wrote the screenplays for the four upcoming Avatar sequels and Ridley Scott's adaptation of the novel The Cartel.
It's been a bumpy ride for the Gears of War movie so far. New Line Cinema first acquired the rights back in 2007, with Underworld director Len Wiseman attached. But three years later, the studio significantly scaled back the budget for the flick, and Wiseman left to focus on other projects. At the launch ceremony for Gears of War 4 in 2016, it was revealed that Universal had taken over the movie with Dylan Clark (Rise of the Planet of the Apes) producing.
Rod Fergusson, head of the game's developer The Coalition, said the movie won't be based on the storyline from any particular game, but that it will be set in the same universe. For those unfamiliar, Gears of War takes place on the fictional planet Sera, on which a squadron of commandos live in a post-apocalyptic society where they battle swarms of alien creatures called Locusts.
"I think you have to let the movies be the movies," Fergusson said. "They're two different mediums, and two different audiences in some cases, and I think some video game movies in the past have failed because they tried to make a movie for gamers. If you have this great IP with a deep backstory and lots of lore that you can make interesting stories out of it's great. But if you just go after the gaming audience then it isn't going to be a successful movie."
We'll keep you posted when a director and cast are announced. Until then, check out a few video game movies that never got made.