Here's Where You Can Watch Croods 2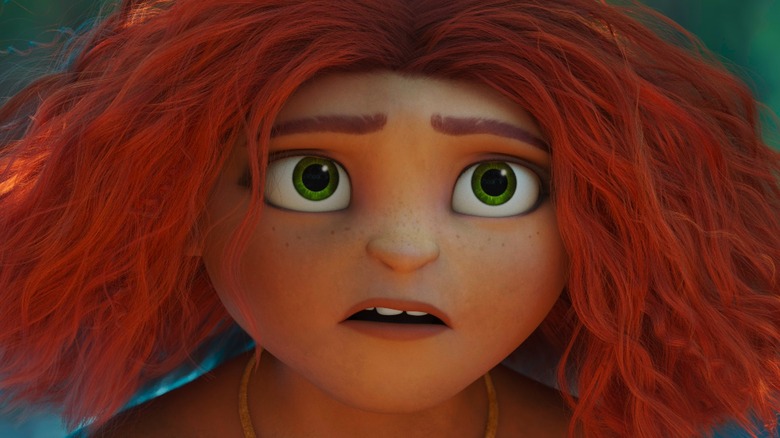 Universal Pictures
For how consistent and ubiquitous their production pipeline is, DreamWorks Animation has not put out a ton of bonafide critical darlings. But, to the extent that they have, the "Croods" franchise is certainly one of them. The affably cartoony yet heart-tugging family adventure stories told in both the theatrical films and the Netflix 2D spin-off series "Dawn of the Croods" easily rank among the most refreshingly earnest storytelling in the studio's oeuvre.
One case in point would be "The Croods: A New Age," the 2020 follow-up to the original 2013 film. Nearly scrapped from existence altogether during Universal's purchase of DreamWorks Animation, the long-overdue sequel managed to sidestep the feeling of diminishing returns that plagues any number of franchise extensions in the genre by retaining the first film's focus on character and family. "A New Age" is just as crucial an installment in the Croods' journey as the first film, and an unmissable sequel for anyone who was charmed by their 2013 adventures. Here's where you can watch it now.
The Croods: A New Age is available on multiple streaming services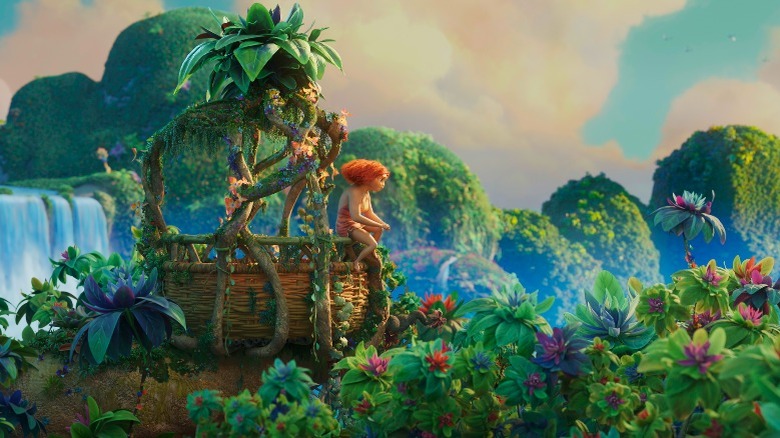 Universal Pictures
"The Croods: A New Age" has already made its way to multiple popular streaming platforms. Right now, the easiest and least costly way to watch it, assuming you have a subscription, is to stream it on Hulu, where it's currently part of the subscriber catalog and can be viewed at no additional charge.
Another cost-saving option is to get it on Vudu Fandango, where the movie is oddly listed as available to rent for $0.00 — so, for free — at the moment.
If you're not a Hulu subscriber and don't have access to Vudu Fandango for one reason or another, it's still possible to stream "The Croods: A New Age" by buying or renting it as an individual title on other platforms. You can rent it on Amazon Prime Video, AMC on Demand, DirecTV, Google Play, iTunes, the Microsoft Store, Redbox, Spectrum on Demand, or YouTube for $3.99.
If you want to buy it for unlimited viewing, all those services except for Spectrum offer that as well, with the purchase going for $15.99 on DirecTV, $24.99 on the Microsoft Store, and $14.99 on the other aforementioned platforms.