This Fan-Favorite Legends Of Tomorrow Character Is Coming Back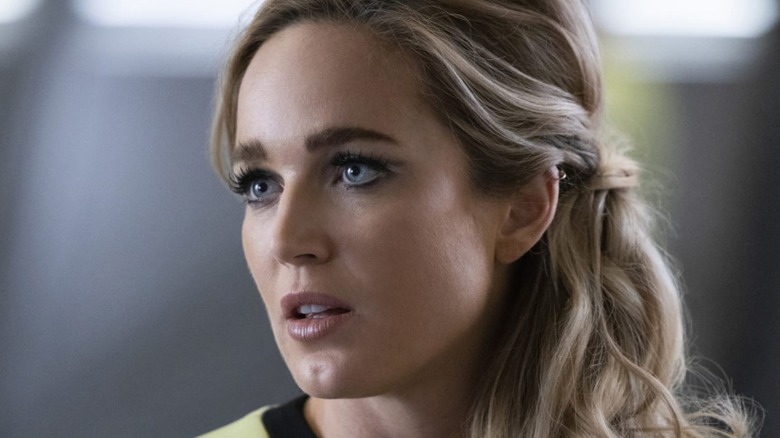 The CW/DC Entertainment
The CW's Arrowverse has had plenty of installments at this point. Beginning with Oliver Queen (Stephen Amell) in "Arrow" and going through other properties like "The Flash," "Batwoman," and "Supergirl," numerous heroes have had their chances of saving the world, but there's always been the red-headed stepchild of the bunch that's nonetheless provided some of the most consistent thrills out of any superhero show to date. Of course, we're talking about "Legends of Tomorrow."
It's by far the least traditional superpowered series out there. Most others center on heroic individuals who willingly take up arms. With "Legends of Tomorrow," you have a bunch of misfits who go along in a time-traveling escapade to ensure the present remains safe. The line-up's gone through some changes over the years, but the central mission has stayed the same. The wacky team has been through a lot together, and in fact, they're about to embark on their 100th expedition together. 
It's a momentous occasion for any TV show to hit the 100-mark. And "Legends of Tomorrow" will commemorate the milestone by bringing back a beloved familiar face.
Captain Cold will return ...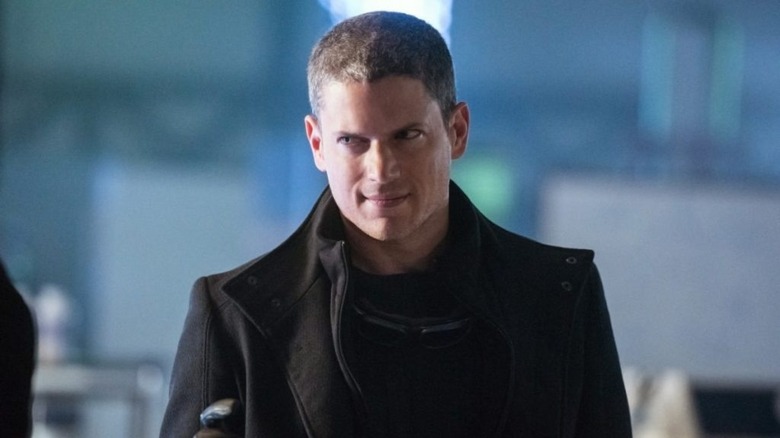 The CW/DC Entertainment
Captain Cold is one of the most memorable additions to the Flash's rogues gallery. Naturally, it was only a matter of time until he upgraded to live-action form in The CW series, as played by Wentworth Miller. He kept things cool on the show for a while until he spun off with some of his nefarious colleagues in "Legends of Tomorrow." Fans of the series know that Captain Cold sadly met his demise at the end of Season 1 when he sacrificed himself to defeat the Time Masters. Variations of the character have appeared throughout the show thanks to the wonky logic of time travel and multiversal voyages, but it would appear as though the Snart we all know and love is poised to return to his bread and butter. 
A report from Deadline confirms that Leonard Snart will be back in some form for the 100th episode when the show comes back for Season 7. The article goes on to mention how the episode will be a "retrospective" that will go through the series' past. With that description, it almost sounds like it will be a clip show, but knowing "Legends of Tomorrow," there's bound to be something off-the-wall fans aren't anticipating. Additionally, Caity Lotz, who plays Sara Lance, will direct.
If you've wanted more Cold in your life, tune in to The CW on October 27 when the 100th special airs.