TV Show Opening Sequences That Were Way Better Than The TV Show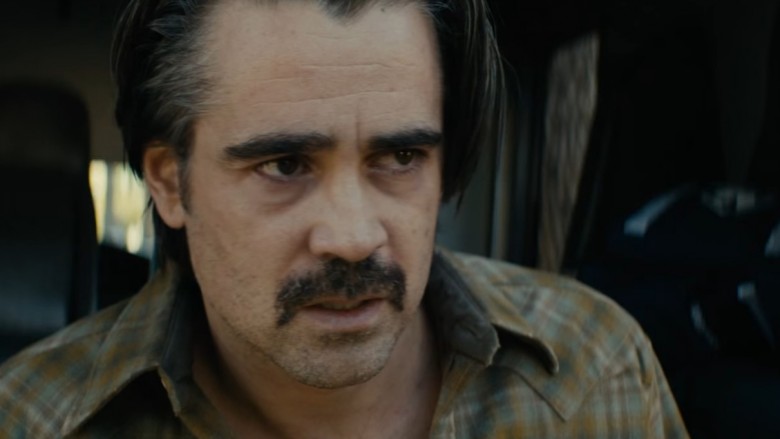 A snappy, dazzling TV show opening sequence can outlast even a classic TV show in our hearts and minds. Several are iconic in their own right for how greatly they express the feel or tone of a show, from the chummy fountain frolics of Friends to the haunting and stylized prelude of Mad Men to the mechanical game that begins Game of Thrones. But all those examples come from shows so popular and critically acclaimed that they're more or less objectively good. Once in a while, a show has an opening title sequence that knocks it out of the park—to where it's the best part of the entire series.
True Blood
HBO's Louisiana-set vampire series earned some Emmy major-category attention in its first couple of years, but after that the show went downhill pretty fast. Based on a long-running series of romantic horror novels, True Blood became a supernatural soap opera with what felt like everybody in the creepy town of Bon Temps discovering that they were a werewolf, or a fairy, or some other kind of magical creature. A fine source of frivolous entertainment, sure, but not the usual prestige series HBO is known for. Nor did the series itself match up with the excellent, bonkers, opening sequence. Set to the swamp boogie of Jace Everett's "Bad Things," the grainy footage of everything from small-town strippers to time-lapse footage of rotting animals to jubiliant church goers promised a chaotic, satiric Southern gothic masterpiece, the unholy love child of Anne Rice and Flannery O'Connor.
True Detective (Season 2)
The first season of True Detective was a remarkable television achievement, reviving and elevating the careers of its two stars, Matthew McConaughey and Woody Harrelson, via a dread-inducing but fascinating story about two police detectives investigating murders and corruption in Louisiana. Season 2 was heavily anticipated, and producers lined up another cast of movie stars, including Vince Vaughn as a shady California businessman and Colin Farrell as a troubled cop. And from a look at the new title sequence prepared just for Season 2, it appeared as if magic just might strike twice. While the creepy and foreboding "Nevermind" by Leonard Cohen plays, color-saturated imagery of the show's California setting float by: stretches of road, mountains, desert, palm trees, and overhead shots of endless city sprawl. Those are occasionally interspersed with moody, obscured shots of Vaughn, Farrell, and other cast members looking distant and anguished. But as it turns out, the biggest thing the second season of True Detective had in common with the first was a cool opening sequence that set the stage for tales of crime and darkness. Ultimately, critics were underwhelmed, and ratings were low.
Vinyl
Brought to television by executive producers Terence Winter (Boardwalk Empire), Martin Scorsese, and Mick Jagger, Vinyl depicted the life of a coked-up 1970s record company executive (Bobby Cannavale) desperate to find the next big thing in music. In the pilot episode, he just may have found it, after he has a near-religious experience at a concert by the New York Dolls. The opening sequence to Vinyl is just as punk: Black-and-white imagery of the step-by-step process of a vinyl record being cut, underscored with screeching noise pollution, gives way to shadowy footage of hard-rocking bands playing to thrilled fans. (The ear-piercing noise is also replaced with a song: Sturgill Simpson's raw and bluesy "Sugar Daddy.") Apart from Cannavale's New York Dolls moment, very little of what transpired on Vinyl's only season was as edgy and ephemeral as the opening credits sequence. Vinyl was mostly about record executives sitting in meetings talking about how they needed to sign cool bands.
The Munsters
The Munsters and The Addams Family both debuted in the fall of 1964, and both were about families of spooky people living in spooky houses. The Addams Family was probably the better overall show, boasting its pedigree of source material: Charles Addams' long-running series of macabre New Yorker cartoons. The Munsters was but a wacky '60s sitcom where most of the characters just happened to be familiar monsters, such as Frankenstein's monster and the bride of Frankenstein. (It also got a lot of mileage out of the joke that the family's normal human niece, Marilyn, was the one who looked weird.) And yet the opening sequence of The Munsters describes the show quite well. It juxtaposes classic monster movie imagery—it's in black-and-white, the letters of the credits are drippy and oozy, all the action takes place in front of a creaky staircase—with some funny mockery of other sitcoms. For example, the way Lily Munster sees off her family is very reminiscent of the opening to a show diametrically opposite The Munsters: the squeaky-clean '50s sitcom The Donna Reed Show. Plus, you can never go wrong with a groovy surfy/rockabilly theme song.
Hawaii Five-O
CBS's police show Hawaii Five-O debuted in 1968, but its opening sequence is very ahead of its time. It looks like a music video from more than 20 years later, what with its askew camera angles, quick cuts, and speedy close-ups. The viewer gets visually assaulted with clips of cops busting bad guys along with sexy hula dancers, crashing surf, palm trees, and more distinctively Hawaiian imagery all while the propulsive surf rock theme song by the Ventures plays. It's a well-executed opening sequence because it provides a sense of setting while also getting the audience excited for some pulse-pounding action. The problem is that Hawaii Five-O wasn't much of an action show. It was a pretty standard police procedural show that just happened to be set in Hawaii. It was such a formulaic show that it stayed on the air for 12 years, and CBS brought it back to TV in 2010 ... theme song intact.
Perfect Strangers
Perfect Strangers is well-entrenched in the pantheon of cheesy sitcoms. Not the first riff on The Odd Couple, the show is about two mismatched roommates (and cousins): one is uptight and one is wacky because he's from a foreign country. It kind of doesn't match up with the sweeping, inspirational theme song ("standing tall on the wings of my dream!") and accompanying opening sequence showing both characters making their American Dream happen: Balki (Bronson Pinchot) sets forth on his epic journey from Mepos to Chicago, while his cousin Larry (Mark Linn-Baker) leaves home for the big city. Then they get together and do all kinds of only-in-Chicago things ... which is about the only time the audience sees these two outside their apartment or workplace, where Larry is always exasperated with his optimistic cousin.
Airwolf
The '80s was the golden age of action TV. Shows like The A-Team and Knight Rider could always be counted on for a high-speed chase and some bloodless gunplay. And then there was Airwolf, a B-level series full of vehicles and violence because it was about a high-tech military helicopter. But what made The A-Team and Knight Rider great was that there was as much human drama and character development as there was a focus on the action; Airwolf was almost all action, and it wore a little thin. At least the opening sequence was fun and exciting, with tons of consolidated helicopter action and military computer stuff going on while a synthy instrumental theme song played.
Iron Fist
Even Marvel was due for a dud one of these days. The Marvel Cinematic Universe had hit after hit on its hands, but after several well-received Netflix series, Iron Fist failed to live up to expectations. Even the opening sequence implied that the show would be a blast, packed with mystical martial arts. The package seems sleek and stylish. Electronic music plays while acrobatic, dance-like martial arts moves whip by on screen. Unfortunately, it would seem that this is the only part of Iron Fist that anybody can really enjoy.
Carnivale
This 2003-2005 HBO series was set in a Depression-era Dust Bowl carnival, which is made immediately clear by its haunting opening sequence. The package mixes authentic footage of real people suffering through the Great Depression, along with that of news events of the era. A then-innovative 3-D treatment makes things truly eye-catching when it's applied to tarot card imagery laced throughout the historical footage. It serves to tie the history back in with a creepy carnival/midway atmosphere. Maybe they should have made the whole show like that, because the show itself never attracted much of a following. HBO canceled it after two seasons. It did win some Emmys, though, including one for outstanding main title design in 2004.