The Unique Way Antoine Fuqua Directed Netflix's The Guilty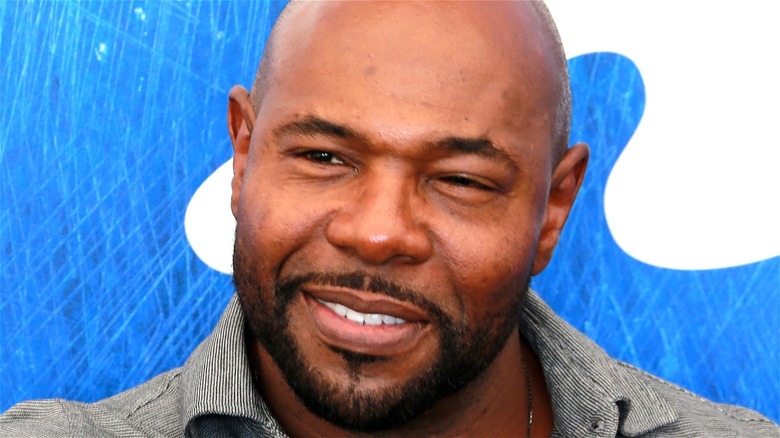 Matteo Chinellato/Shutterstock
Tense, intimate, and shocking, "The Guilty" is a deceptively simple thriller from "Training Day" and "Southpaw" director Antoine Fuqua. The movie stars Jake Gyllenhaal as a 9-1-1 operator named Joe who gets wrapped up in a white-knuckle kidnapping plot after answering a particularly harrowing call. Netflix viewers have been loving the film (it's currently at the number one spot on the streamer's list of their top 10 most viewed movies) which is no doubt a joy to Fuqua, considering the lengths he went to in order to bring the film to life.
Much of the action of "The Guilty" takes place within the 9-1-1 call center where Joe works, a confined setting that heightens the tension of the action that is occurring on the outside. In normal times, this kind of single location might have made the movie shoot significantly less complicated than, for instance, a thriller that uses a variety of sprawling city-wide locations. But these are COVID-19 times and cramming actors and a crew into one relatively small set now poses its own set of issues.
However, this isn't Fuqua's first time at the rodeo, and thanks to a social media post from Gyllenhaal, we got a behind-the-scenes look at how "The Guilty" got made.
Antoine Fuqua directed The Guilty from inside a van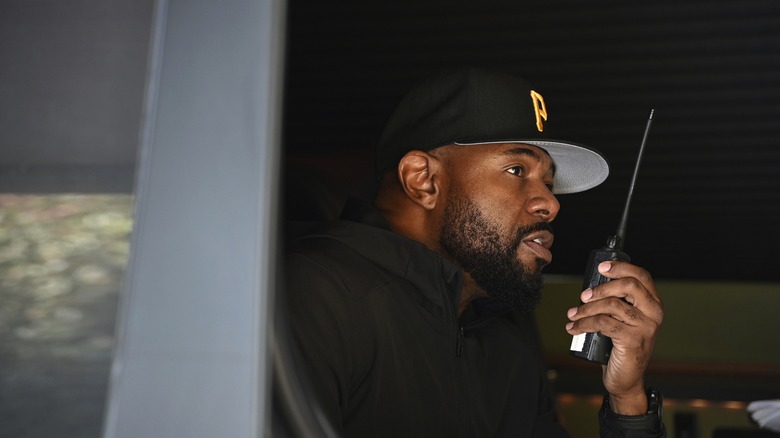 Glen Wilson/Netflix
To celebrate the release of "The Guilty," Jake Gyllenhaal himself took to Instagram to heap some praise on the tenacity of Antoine Fuqua. 
"COVID almost made the film not possible," Gyllenhaal wrote in his post, continuing on to address Fuqua directly, "but you didn't back down and ended up directing this entire film from a van! WTF. You're a champ. You're a beast. It's an honor to work with you always."
In the accompanying images, we can see exactly how this shoot played out. Fuqua can be seen sitting in a van observing what we can assume is the shoot itself on a large monitor. In other images, we can see laptops with a Zoom set up (even the stars have to do it) in lieu of communicating face to face.
In an interview with Collider, Fuqua also threw some love to the crew of the film for pulling off the 11-day shoot under extraordinary circumstances. The director said, "It really is a credit to our industry, and the people who work in our industry ... everybody jumped on this movie to make it work, knowing we were under pressure ..."
Even though the restrictions of filming during COVID-19 may have prevented Fuqua from literally being in the room, that didn't stop him from delivering a hit. You can currently stream "The Guilty" on Netflix.