The Candyman Scene Horror Fans Can't Stop Rewatching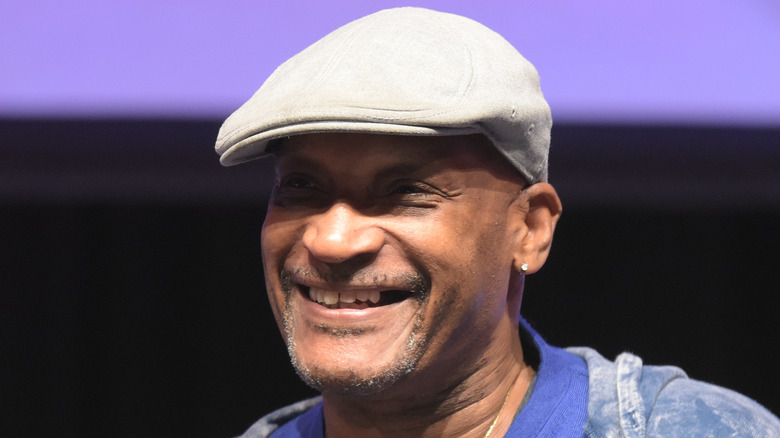 Markus Wissmann/Shutterstock
The movie "Candyman" was so nice, they made it twice. The 1992 horror film introduced the hook-handed killer named "The Candyman," who manifested after anyone said his name five times while looking into a mirror. The film, written by Clive Barker and directed by Bernard Rose, starred Virginia Madsen as grad student Helen Lyle, who runs afoul of the Candyman. Tony Todd immortalized the role of the titular character. "Candyman" spawned three sequels, including Jordan Peele's 2021 film of the same name.
While not as critically successful as director Nia DaCosta and writer-producer Peele's updated exploration of the character's mythology infused with social commentary regarding racism (the film has an 84% approval rating among critics on Rotten Tomatoes), the original "Candyman" remains a classic among horror fans. Bloody Disgusting ranked Todd's Candyman eighth on its "The Top 13 Slasher in Horror Movie History" list, and RetroCrush ranked Todd at #53 on its list of "The 100 Greatest Horror Movie Performances." The new movie has reignited discussions about the original "Candyman," and fans took to Reddit to discuss the scene they can't stop watching (or rewatching).
Fans agree Candyman's first appearance is unforgettable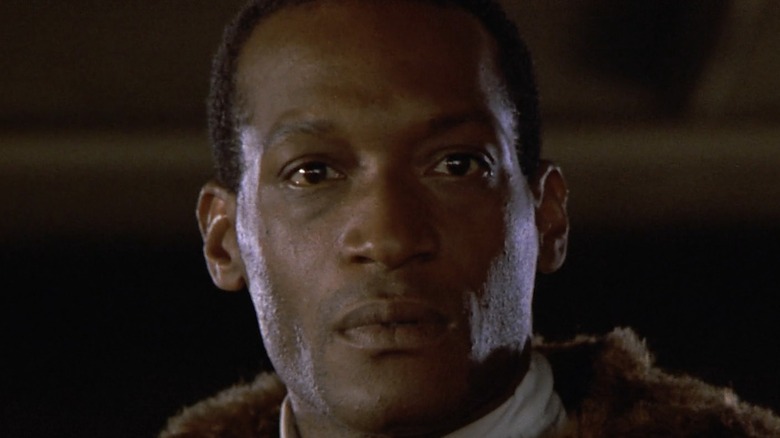 TriStar Pictures
Fans of "Candyman" still love the scene in the parking garage when Helen encounters the murderer she believes is nothing more than an urban legend. It's a rare occurrence to see a horror villain make a woman swoon. In response to the Reddit thread titled asking users about their favorite horror movie scene, u/Mac_Gee_88 wrote, "When Candyman first reveals himself in the original." u/selenerosario enthusiastically agreed. "I second this one! Tony Todd's voice is just sublime," they stated. "Absolutely – so hypnotic! As the first horror I ever watched ... I still think it's one of the most perfectly written, directed, and musically scored horrors to this day," Mac_Gee_88 answered.
Todd's physical stature and distinctive vocal cadence were a perfect fit for the character, and fans were effusive in praising Todd's performance in general. "Tony Todd is criminally underrated. I don't know how but he managed to make Candyman scary and intimidating while also being so...gentle? ... he managed to make this psychically imposing, murderous spirit with a hook for a hand seem ethereal," u/SolasnageaIai commented on another Reddit thread. 
Todd reprised the role of Daniel Robitaille/Candyman in 1995's "Candyman: Farewell to the Flesh," 1999's "Candyman: Day of the Dead," and in the 2021 film.