The Classic Gene Hackman Movie The Star Admits To Seeing Only Once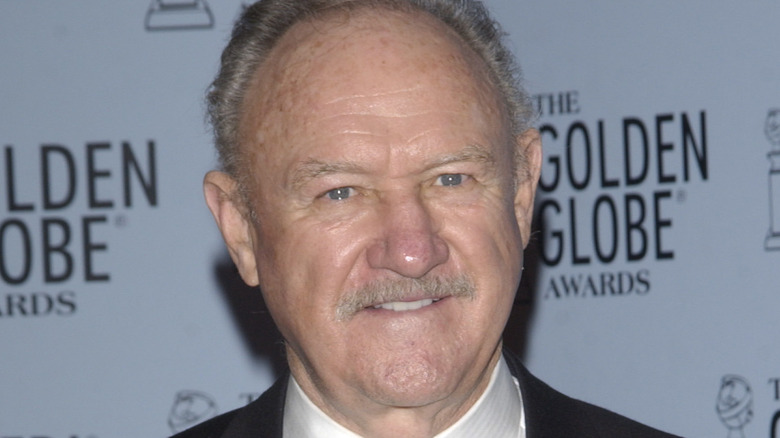 Featureflash Photo Agency/Shutterstock
Legendary actor Gene Hackman has assembled a career that most performers could only dream of, amassing more than 100 credits from 1961 to 2004. The amazing thing is, as celebrated as Hackman has become over the years with memorable turns in such classics as  "Superman" (as DC supervillain Lex Luthor), "Hoosiers," and "Unforgiven" — he's very blunt, yet humble when assessing his achievements.
As refreshing it is for Hackman to give pointed observations about his career, fans don't get nearly enough of it. Following his retirement from film after starring opposite Ray Romano in the 2004 romantic comedy "Welcome to Mooseport," the big-screen icon has largely been inaccessible to journalists. 
That changed this week, however, when the New York Post nabbed the reclusive actor for his first interview in 10 years. Even then, he kept his distance from the reporter by only agreeing to speak via email. No matter the manner in which the interview was conducted, fans are sure to be pleased to learn about the film classic Hackman discussed with the Post — and perhaps will be taken aback by the major revelation of how many times he's actually seen it.
Gene Hackman has only watched The French Connection once -- before it was released in 1971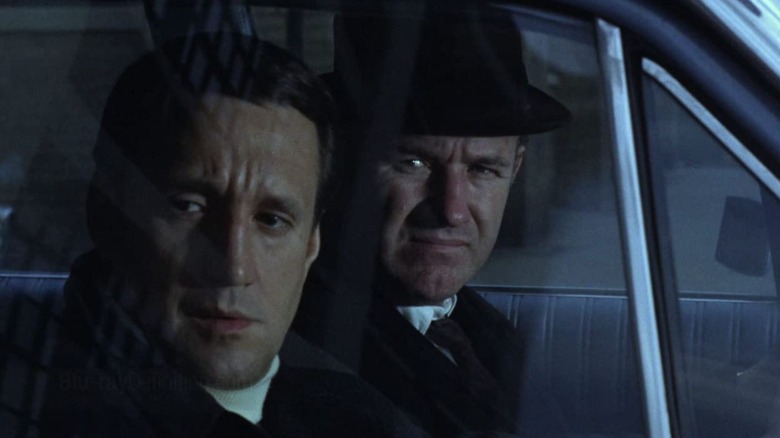 20th Century Studios
In a retrospective piece for the 50th anniversary of "The French Connection," the New York Post interviewed Hackman and the movie's director, William Friedkin. In the film, Hackman plays Jimmy "Popeye" Doyle, a flawed detective based on real-life New York City Police Detective Eddie Egan (via The New York Times). Roy Scheider also stars as Doyle's partner, Buddy "Cloudy" Russo, who was inspired by real-life detective Sonny Grosso. "The French Connection" finds the narcotics detectives on the tail of French heroin kingpin Alain Charnier (Fernando Rey), chronicling a real-life operation that took place 10 years earlier, the Post explained.
The publication reported that special screenings of "The French Connection" are happening to celebrate the film's 50th anniversary of its October 7, 1971, release date, but Hackman won't be participating in any of them. Apparently, seeing the film once was enough, and that was before it premiered for the general public. In addition, he still appears to downplay the massive success of "The French Connection," even though it earned five Oscars, including Best Picture, Best Director for Friedkin, and Best Actor for Hackman.
"[I] haven't seen the film since the first screening in a dark, tiny viewing room in a post-production company's facility 50 years ago," Hackman revealed to the Post. "If the film has a legacy, I am not sure what that would be. At the time, it seemed to me to be a reverent story of a cop who was simply able to solve and put a stop to a major crime family's attempt to infiltrate the New York drug scene."
Hits and misses in 'a checkered career'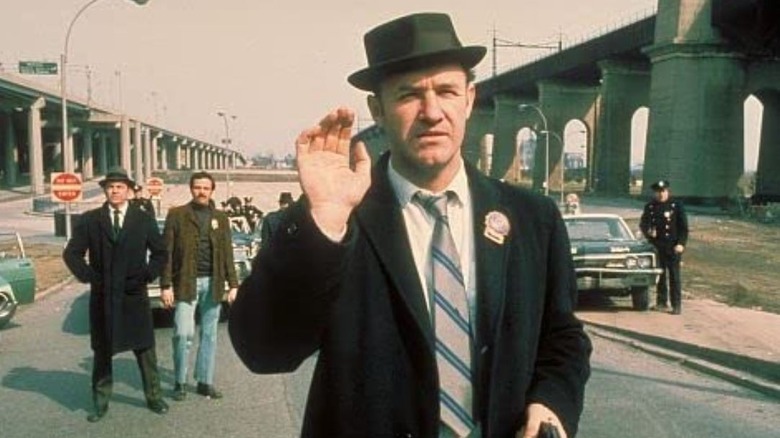 20th Century Films
While "The French Connection" ranks among Hackman's most successful films, he strangely lumped it in with some of his films that weren't, even though he didn't reveal any of those not-so-successful projects by name in his recent interview. "Filmmaking has always been risky — both physically and emotionally — but I do choose to consider that film a moment in a checkered career of hits and misses," Hackman told the New York Post.
Despite his ambivalence about "The French Connection" and its place in film history, Hackman does admit that the film led to bigger and better things for him as an actor.  "The film certainly helped me in my career, and I am grateful for that," he added.
"The French Connection" spawned one sequel, "French Connection II," which was released in 1975. Hackman and Rey reprised their roles in the sequel, which was directed by John Frankenheimer.