The Surprising Movie Jason Blum Calls Blumhouse's Biggest Legacy So Far - Exclusive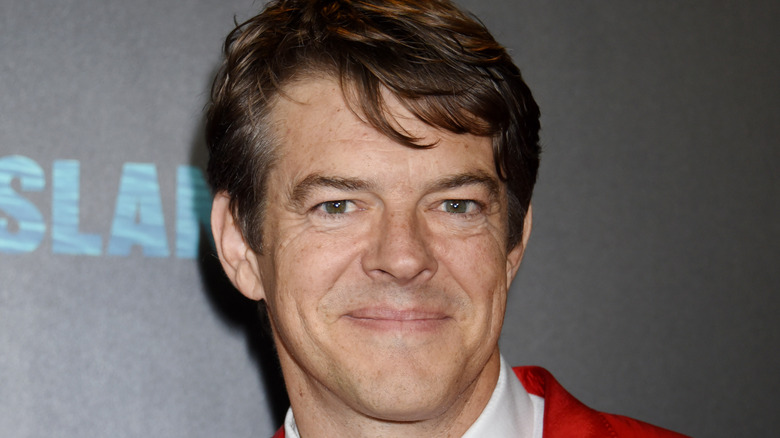 Ga Fullner/Shutterstock
Blumhouse Productions opened its doors way back in 2000. Since then, and especially in the 2010s, the company has left an indelible mark on the world of television and film horror.
There are a lot of notable examples of films which had an enormous impact on the direction of horror in that time. Certainly James Wan's evolution from the torture porn of the "Saw" franchise towards his more ghostly sensibilities began with "Insidious." Blumhouse continued supporting Wan on that path through the sequels to that franchise as well as carrying that subgenre forward with similar films like "Sinister" and "Oculus."
However, there are lots of different directions Blumhouse has taken horror in the last ten years. Whether it's the growth of the "Paranormal Activity" franchise, which reinvigorated found footage, or the comedic turns of "Happy Death Day" and "Freaky," Blumhouse has been a leader in the realm of horror.
So, if they have a legacy thus far, what is it? Looper spoke with Blumhouse CEO Jason Blum while he was promoting the new season of "Welcome to the Blumhouse" about the film that shows off the most important work the company has done to date.
The power of Jordan Peele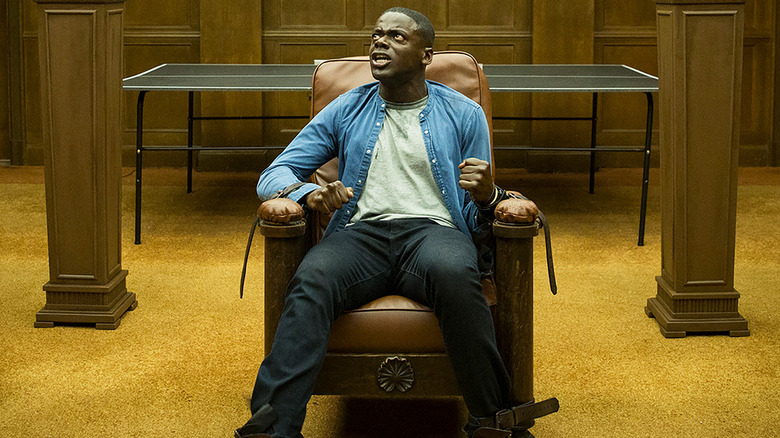 Blumhouse Studios
The 2018 "Halloween" film stands out, especially as an example of Blumhouse having a huge impact on the shape and direction of horror. Finding ways to shed unnecessary sequel canon bloat while investigating a classic character's post traumatic stress was perfected at the start of David Gordon Green's new "Halloween" trilogy. Other than that, though, we asked Jason Blum what he thinks the biggest legacy coming out of Blumhouse has been from the 2010s?
"I think 'Get Out' was a pivotal movie for us and also for the horror business," Blum said. "I think 'Get Out' made, I don't know if this is good or bad, but it made those of us who like horror movies and those of us who make horror movies more legitimate. It got recognized so much by the Academy. So I think suddenly filmmakers who never thought they would direct a horror movie got interested in horror. So I think that was a pivotal movie for the horror community."
If the 2010s are known for anything, it is most certainly the influx of what is deemed "art-house" horror, comprising of films like "Under the Skin," "It Follows," and "The Witch." "Get Out" also has the net benefit of being created by Jordan Peele, who has since gone on to put his stamp on "The Twilight Zone" and "Candyman" while also crafting "Us."
"Bingo Hell" and "Black as Night" will debut on Amazon Prime Video on October 1, while "Madres" and "The Manor" will appear on the same platform starting October 8.