You Can Actually Visit The Hocus Pocus House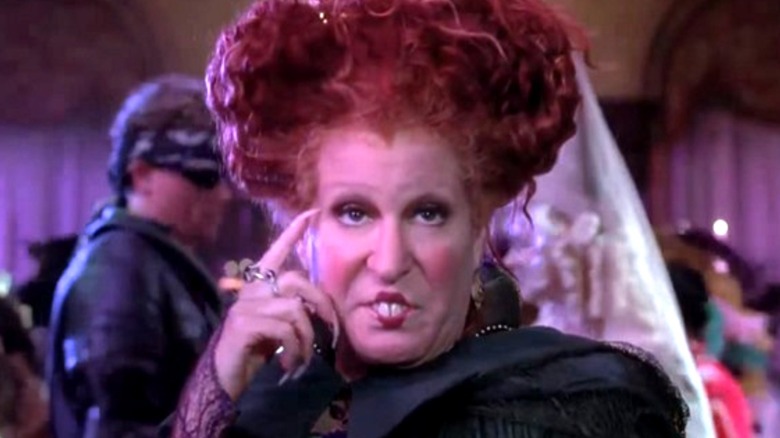 Buena Vista Pictures
Whether or not you believe that its spooky folklore is all just a bunch of hocus pocus, it's hard to deny the magical ambiance of one U.S. city: Salem, Massachusetts. While its infamous witch trials are what it's best known for, Salem is also home to the fictional Dennison family from "Hocus Pocus."
The classic 1993 film follows Max Dennison (Omri Katz), his little sister Dani (Thora Birch), and his crush Allison (Vinessa Shaw) after they unintentionally resurrect the evil Sanderson sisters on Halloween night. As a result, the trio are forced to try and stop the witches from consuming the souls of children before the sun rises the next morning, or else their entire town will be doomed.
Max, Dani, and Allison's mission to save Salem involves a talking cat named Thackery Binx, a scorned zombie ex-boyfriend, salt circles, and a kiln-turned-weapon. At its heart, though, "Hocus Pocus" is all about embracing the Halloween spirit and believing in magic, which is a big reason why it's one of the most popular non-horror Halloween movies.
In case that wasn't enough, "Hocus Pocus" fans can also visit various real-life locations from the film in Salem.
The Hocus Pocus house is in Salem, Massachusetts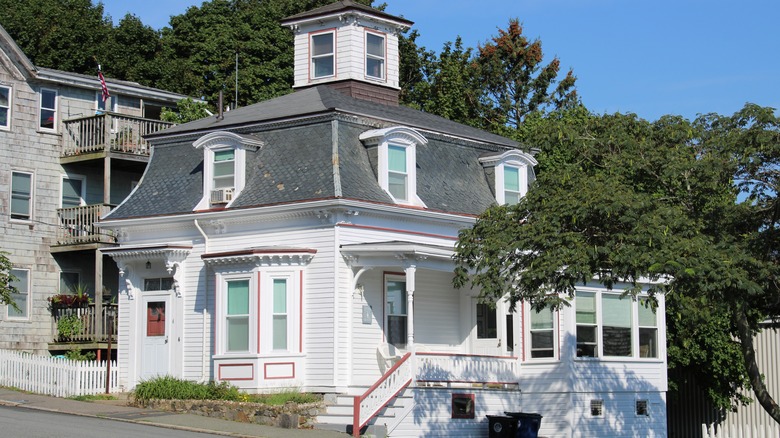 Jaclyn Vernace/Shutterstock
While you may not be able to summon witches by lighting a black flame candle, you can step into the world of "Hocus Pocus" by visiting Salem, Massachusetts. The Dennison family's picturesque house is a popular tourist attraction, though, it's in a residential area and isn't officially open to tourists.
Of course, you can still stroll the streets and pose for pictures outside. Plus, there are other places featured in "Hocus Pocus" that fans to snag photos of in the city, including Allison's family's mansion, the Old Town Hall that now serves as a museum, the village where Thackery and Emily Binx lived, the school that the witches refer to as "a prison for children," and the cemetery where Billy Butcherson resides.
Salem is a popular tourist destination for those interested in learning about the witch trials, so it's no surprise that the city also embraces "Hocus Pocus" fans. In its section about "Hocus Pocus," the city's official website even cleverly reads, "Do have a good time visiting some of the locations from the classic film, but please don't 'run amok!'"