How Much Money Does Squid Game's Winner Get In US Dollars?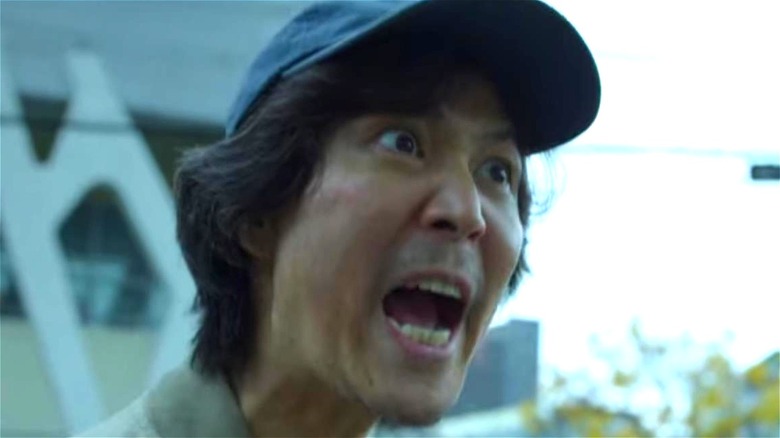 Netflix
Netflix has been around for a while. In all that time, there are a lot of shows which could lay claim as being among the service's most popular and influential: "Orange is the New Black," "Stranger Things," "The Witcher," or "Bridgerton" are all worthy contenders. All of them are scripted content, and they all bring something unique to the table be it examination of injustice, nostalgia, fantasy, or period drama, but it's looking like there's something else entirely which might just eclipse everything Netflix has ever done before: "Squid Game."
Yes, there really is a show called "Squid Game," and people really are watching it in unprecedented droves. And, yes, the very basic plot of the show is that 456 people (many in extreme debt) play in a series of child-like games where the losers are killed and the ultimate winner gains nigh-unfathomable wealth.
There are many reasons why "Squid Game" is popular: the meme-ability of the games themselves, the fact that the Korean series has been translated both in dub and sub form across a ton of languages, but, perhaps most of all, it's the depressing relatability of the premise. After all, how many of us would give our lives at the chance for our family's to no longer be in debilitating debt?
With that in mind, you might be asking how much money in USD is actually on the line in these kiddie games of life and death. We did the math for you.
It may not be billions, but Squid Game is still worth millions of dollars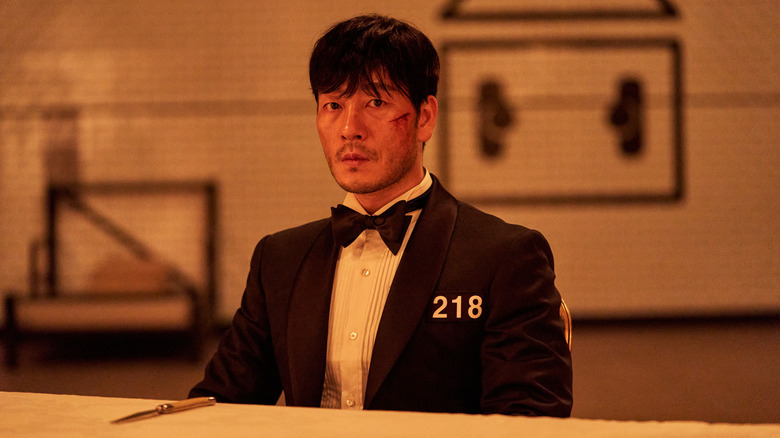 Netflix
For how much money would you die? That's a horrifying question, but, if you think about it, it's something people feel like they're asking themselves in one way or another all the time. How much of our bodies and our safety are we willing to surrender in exchange for the ability to keep a roof over the heads of the ones we love and food in their bowl?
"Squid Game" takes those questions to an extreme, granted, but it does that both by literally placing lives on the line and by offering up a lot of money, 45.6 billion South Korean won to be exact — but what does that mean if you're living in the United States of America? How much does that translate to in US Dollars?
The basic conversion rate is as follows: one South Korean won equates to 0.00084 USD. So, if you somehow beat the odds in "Squid Game" and outplayed everyone in puzzle games and managed to not die horribly, you would win approximately $38,393,239.20 give or take. It may not be quite the billion dollar figure you hoped for, but just shy of $40 million is still enough to get any individual out of debt and ensure their family is, at the very least, comfortable for a while.
We wouldn't say we wish "Squid Game" was actually real by any stretch, but the thought of that amount of money given the amount of debt lots of families are in certainly confirms at least part of why the show is as popular as it is.
"Squid Game" is streaming on Netflix now.