Why Hollywood Won't Cast These Former Stars Of The Office Anymore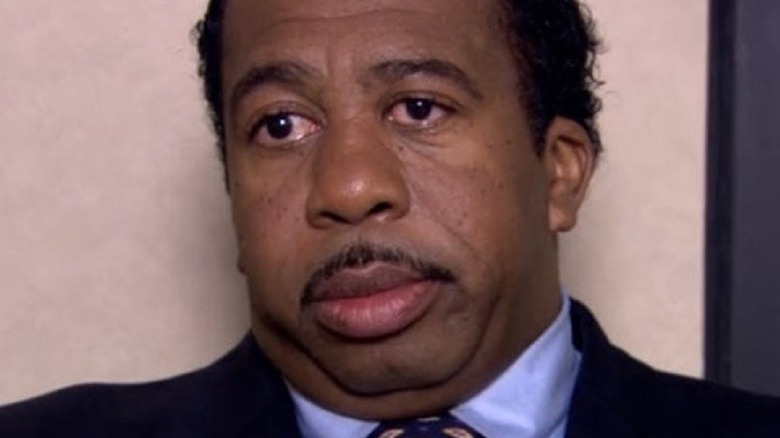 NBC
"The Office" is one of the most highly successful and influential sitcoms of all time, thanks to its witty and offbeat sense humor, lovable characters, and wonderful cast. The NBC series ran for a whopping nine seasons from 2005 to 2013 and was an American remake of the BBC series of the same name, headlined by British comedy legend Ricky Gervais. "The Office" was developed by Greg Daniels, known for co-creating other hit shows such as "Parks & Recreation," "King Of The Hill," "Space Force," and "Upload." He is also a writer behind influential comedy series such as "Saturday Night Live" and "The Simpsons." 
"The Office" launched the highly successful careers of many of its stars including Steve Carell, John Krasinski, Ed Helms, and Mindy Kaling many of whom are still making their mark in the industry today. However, the same can't be said for some of their co-stars. While many of these actors were comedy dynamite in the series, afterwards, their careers disappeared more quickly than Stanley from his desk during Pretzel Day.
Many of Angela Kinsey's projects just never took off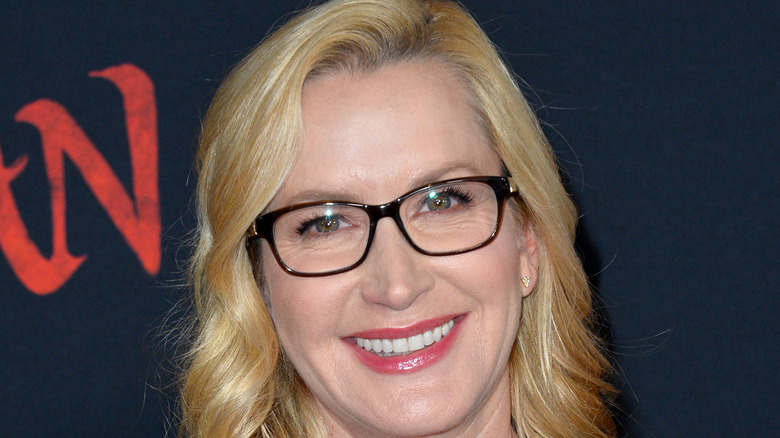 Featureflash Photo Agency/Shutterstock
Angela Kinsey starred as the always crabby and cat-loving Angela Martin. Her TV husband Rainn Wilson found success after his run on "The Office," appearing in films and shows such as "The Meg" and Amazon's remake of "Utopia." Kinsey's attempts at making a follow-up never quite got off the ground. Many of the shows that Kinsey would go on to headline would only last one or two seasons, receive low ratings, and/or were lambasted by critics and fans. Kinsey had a prominent role in the Netflix series "Haters Back Off", where she starred opposite Internet superstar Colleen Ballinger (better known as her alter ego Miranda Sings), but the show received negative reviews from critics and failed to generate any heat on the internet and was cancelled after only two seasons.
Back in 2018, Kinsey was working on a series with "WandaVision" star Kat Dennings in another workplace comedy titled "How May We Hate You", but the series never took off. Outside of the occasional guest spots on shows such as "Never Have I Ever," "Miracle Workers," and "#BlackAF," Kinsey has instead focused her eyes on a career outside of film and television, co-hosting a "Office" themed podcast with her co-star Jenna Fischer titled "Office Ladies" and starting a YouTube cooking show with her husband. It seems like Kinsey is truly happy even without "The Office."
Paul Lieberstein preferred being behind the camera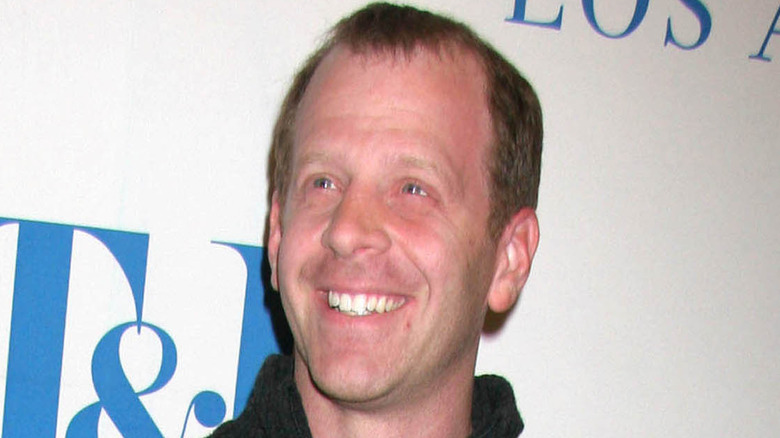 s_bukley/Shutterstock
Even before playing the constant target of Michael Scott, Paul Lieberstein had been working in the industry as a writer and producer for other television series, including the classic Nickelodeon show "Clarissa Explains It All," and "King Of The Hill," which was also developed by Greg Daniels. Since his days as Toby came to a close, Lieberstein has stayed almost completely absent from being in front of the camera besides making the occasional guest appearance on shows such as "People Of Earth" and "The Mindy Project". Instead, Lieberstein has remained a writer and producer on shows such as "Space Force," "The Newsroom," and the short-lived Fox series "Ghosted," which starred his former co-star Craig Robinson and Adam Scott. Lieberstein even expanded his talents to directing films and made his feature debut with the indie film "Song Of Back and Neck," which premiered at the Tribeca Film Festival in 2018. 
Brian Baumgartner switched to podcasts and milk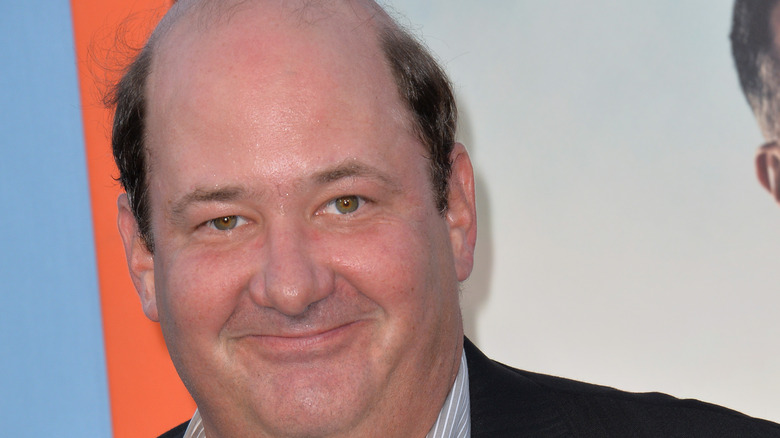 Featureflash Photo Agency/Shutterstock
Brian Baumgartner was a highlight among his fellow "The Office" co-stars as the dimwitted but lovable Kevin Malone, who was known for his mean pot of chili. After his tenure on "The Office," Baumgartner never had his chance at a follow-up series like many of his co-stars, only making cameos and guest appearances on other television shows such as "The Goldbergs," "Disjointed," and "Chicago Fire." Baumgartner has found a second life as the host of the podcast "Welcome to Dunder Mifflin: The Ultimate Oral History of The Office," where he reflects on the behind-the-scenes activities of the hit series in what he describes as a true crime-like fashion. Not only is Baumgartner working as a podcast host, but he also has become a spokesman for a marketing campaign by "Got Milk?" titled "Never Doubt What You Love," where he goes around California interviewing participants about cancel culture, eventually drawing it back to milk.
Leslie David Baker couldn't find the right role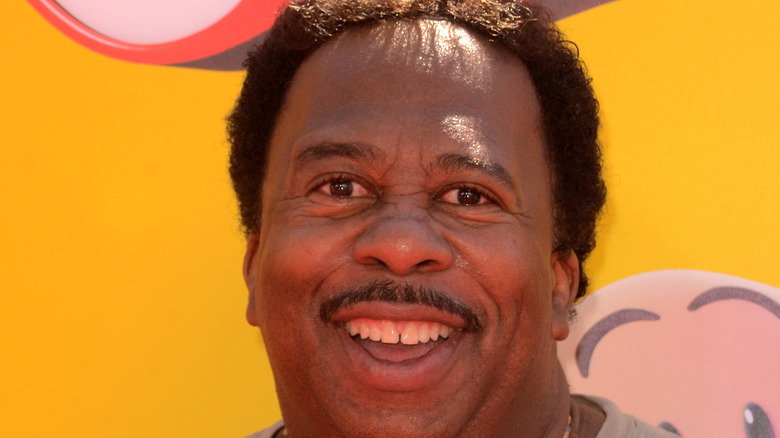 Kathy Hutchins/Shutterstock
There was nothing Leslie David Baker's Stanley Hudson loved more than Pretzel Day, and fans simply loved seeing the grumpy energy Baker brought to the show as Stanley. After "The Office," Baker would make guest appearances on several shows such as "Austin & Ally", "Raven's Home", and "Scorpion", but he never managed to secure a lead role since his days at Dunder Mifflin. Baker tried his hand at becoming an actor in major films such as landing a supporting role in the 2018 R-rated puppet comedy "The Happytime Murders" opposite Melissa McCarthy, but the film was a critical and financial failure. Baker then decided that he wanted to bring back his fan-favorite "Office" character with a spin-off he would create titled "Uncle Stan", following Stanley having to help out his widowed nephew Lucky in Los Angeles. While the spin-off did receive full funding, there has been no word yet on whether or not a network or streaming service had picked up the series.
Creed Bratton refocused on his music career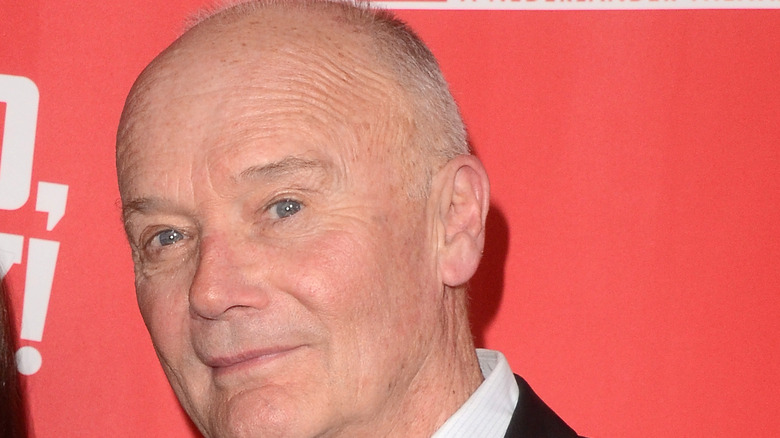 Kathy Hutchins/Shutterstock
Creed Bratton brought the laughs while playing a fictional version of himself in "The Office," but while he's not appearing as much on camera anymore, the hit series did help reignite his music career, years after leaving The Grass Roots. While Bratton has made cameo appearances on other shows, such as an explosive appearance on Greg Daniels' "Upload," he is now more focused on his work as a solo artist. While in quarantine in 2020, Bratton got the chance to focus even more on his music instead of acting. He discussed how he was able to put his passion back into music, telling Rolling Stone, "My heart goes out to people that aren't like me, that can't just write songs if they can't go in front of the camera." Bratton's most recent solo album, "Slightly Altered," released in July of 2020 with the actor/musician claiming that it is his most personal album to date. He has also reunited with his former co-stars Jenna Fisher and Angela Kinsey on their "Office Ladies" podcast.