Keanu Reeves Just Dropped A Major Tease For John Wick 4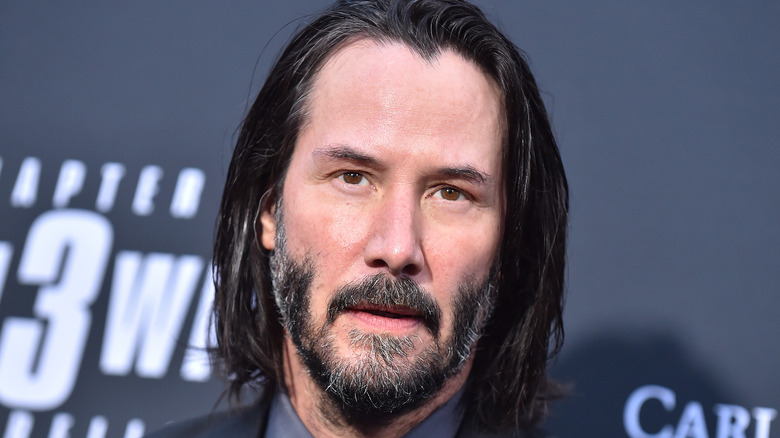 DFree/Shutterstock
With first-time director Chad Stahelski at the helm, "John Wick" arrived in theaters in the fall of 2014 and quickly proved itself as the next big thing in the action-thriller genre. Keanu Reeves starred as the titular assassin-turned-family man, who's left with no other choice but to return to his murderous ways after a group of criminals kills his dog — the last vestige of his late wife's memory. This revenge tale was a huge success for Lionsgate, taking in roughly $86 million on a $20-30 million budget and winning over critics and general audiences alike. Unsurprisingly, "John Wick" soon became a full-on franchise that would dominate the big screen in the years to come.
February of 2017 saw John Wick return to the cinema for "John Wick: Chapter 2," followed by "John Wick: Chapter 3 – Parabellum" in May of 2019. Much like their predecessor, both sequels were solid moneymakers — grossing $171.5 million and $327.3 million, respectively — that had moviegoers itching for more. Thankfully, the studio was once again more than happy to oblige, tacking "John Wick 4" onto its release slate for a May of 2022 debut. As of this writing, there's still a bit of waiting to be done, though small details about the project have already begun to surface.
For instance, Keanu Reeves recently gave fans a few vague yet intriguing hints of what to expect from the fourth chapter in the "John Wick" story.
It's full of great action and fresh faces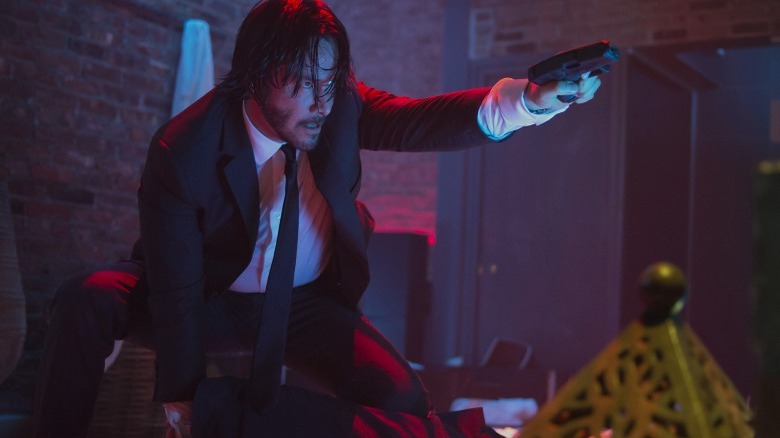 Lionsgate
On September 27, 2021, Keanu Reeves sat down with Today to speak about a handful of his latest media ventures. He dished on his new comic book series, "BRZRKR," and pulled back the curtain on his other highly-anticipated sequel, "The Matrix Resurrections," which will premiere on December 22, 2021, in theaters and on HBO Max. Of course, he did also shed some light on the production of "John Wick 4," enthusiastically letting the world know that it won't disappoint — highlighting a few key things about it that are especially worth getting excited for.
"There's some really amazing John Wick action, and new characters, and it's been really fun to be playing the role again, and to be telling this story," Reeves revealed, noting that the film will work on "opening up the world" these movies have built around themselves. He adds that they're currently "shooting this crazy fight scene in the middle of traffic," too, making sure to mention that it's jam-packed with all of the car crashes and gunfights we'd expect out of a "John Wick" installment.
New characters? Insane action sequences? It sounds like "John Wick 4" is coming together just fine, and it'll be more than worth the price of admission when it finally hits the silver screen next year.