Why Dr. Cooper On Chicago Med Looks So Familiar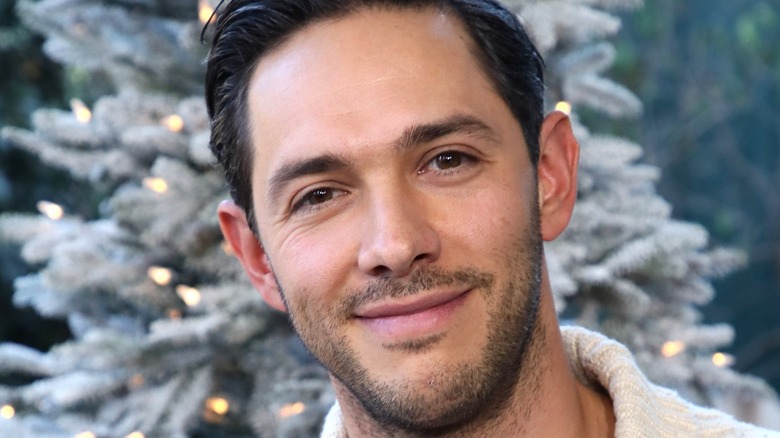 David Livingston/Getty Images
Not every new doctor who arrives at  Gaffney Chicago Medical Center can be a saint. 
Something fishy is going on with "Chicago Med" newcomer Dr. Matt Cooper. Chief of Patient and Medical Services Sharon Goodwin (S. Epatha Merkerson) is so convinced that he's lining his pockets with kickbacks from the companies that make the medical devices he's recommending that she's willing to rehire Dr. Will Halstead (Nick Gehlfuss). Although he had an ethical lapse in Season 6, Will was brought back to keep tabs on the newcomer and gather evidence on his scheme. It's not a natural role for Will, even if he does have experience in changing crucial details of his identity. Espionage and medicine don't have a lot in common, but it's his only chance to remain at Gaffney, and so he's determined to use his past connections with Cooper to figure out exactly what he's doing. 
Dr. Cooper is an atypical role for actor Michael Rady. Though he's had occasional chances to let out his inner villain (or just his inner sleazebag), Rady is more likely to be found as the good guy, even if it is playing one who's slowly corrupted by his environment. Here are some places you might recognize him from. 
Michael Rady wooed a member of the Sisterhood of the Traveling Pants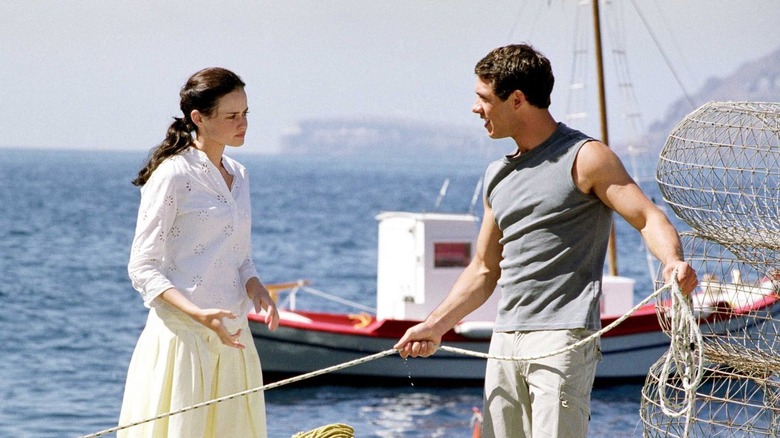 Warner Bros.
Michael Rady made his acting debut in 2005 when he landed a part playing the new foreign love interest of one-quarter of the "Sisterhood of the Traveling Pants." His character Kostas meets Lena (Alexis Bledel) in classical fashion: by saving her life when she nearly drowns while visiting her grandparents in Greece. Unfortunately for the pair, their families are the Hellenic equivalents of the Hatfields and the McCoys, and they are forbidden to pursue a relationship. Fortunately, she has a pair of lucky pants, and after seeing each other secretly for a while, the pair are able to obtain the approval of their warring clans eventually.
Rady would return for the 2008 sequel "The Sisterhood of the Traveling Pants 2," where audiences learn that Kostas got married after he and Lena broke up. However, his first stop after his marriage is annulled –– his wife apparently lied about a pregnancy –– is Lena's American college, where he begs her to be taken back. She rejects him at first, though her friends ask her to reconsider.
Michael Rady was a resident of the new Melrose Place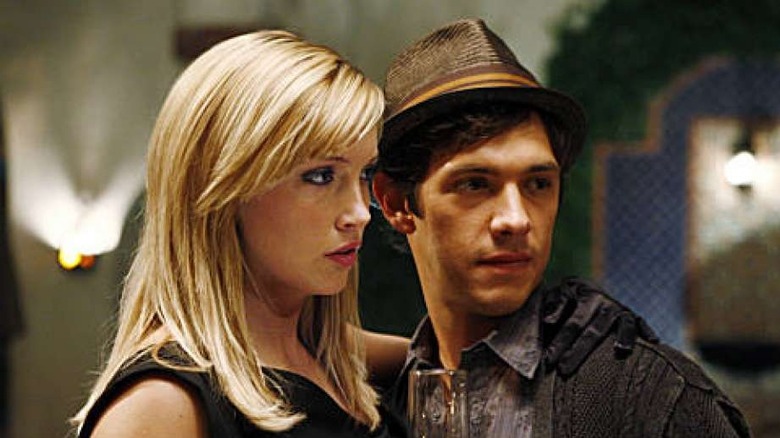 The CW
Though he's sprinkled in other film roles throughout his career, Rady has primarily worked in television. He earned regular parts on shows like "Swingtown" and "Greek" and smaller roles on a couple of medical dramas that came before "Chicago Med" — "ER" and "Grey's Anatomy." In 2009, he landed a lead role in The CW's revival of the classic early '90s primetime soap opera "Melrose Place."
Rady played Jonah, an aspiring filmmaker living in Melrose Place who begins the series engaged to Riley (Jessica Lucas) but develops a friendship with Ella (Katie Cassidy) that's too close for his fiancée's liking. As Rady explained to the Boston Herald, Jonah's role in the show was in part to serve as the audience surrogate in a world full of scheming and backstabbing. "He's grounded. He's commenting on all of this for the audience. Jonah comments on all the soap opera. He's like, 'What, are you insane?'"Rady said. But that capacity doesn't prevent him from running into relationship drama with Riley and Ella, or from facing his own set of dilemmas as he tries to advance his career.
Audiences never got a chance to see where Jonah's journey ended up. The rebooted "Melrose Place" was canceled by the CW after just one season.
Michael Rady played a vengeful ex on Jane the Virgin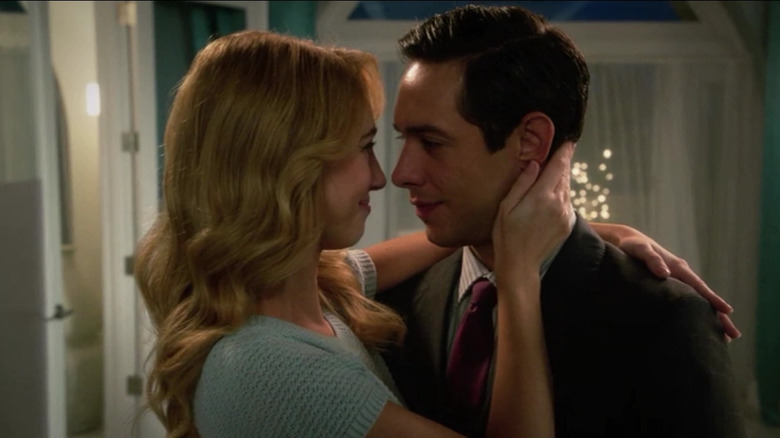 The CW
Michael Rady's career with The CW was far from over after "Melrose Place." He appeared as medical resident Micah Barnes in the network's short-lived "Emily Owens, M.D." from 2012-2013, then returned to the network two years later to play the recurring role of Lachlan Moore on the network's acclaimed comedy-drama "Jane the Virgin."
Lachlan appears in the show's first two seasons mostly as a rival to Rafael (Justin Baldoni) in business and in love. Before the series began, he received a promotion at the hotel group that could have gone to Rafael, and in retaliation, Rafael stole his fiancée Petra (Yael Grobglas) away from him and eventually marries her.
Their relationship, of course, proves to be a bit of a disaster, something Lachlan plays his own small part in as he tries to reconnect with the pair, rekindle his relationship with Petra, and ultimately blackmail her. It's all standard procedure for the series' heightened telenovela reality.
Michael Rady took over the show on UnREAL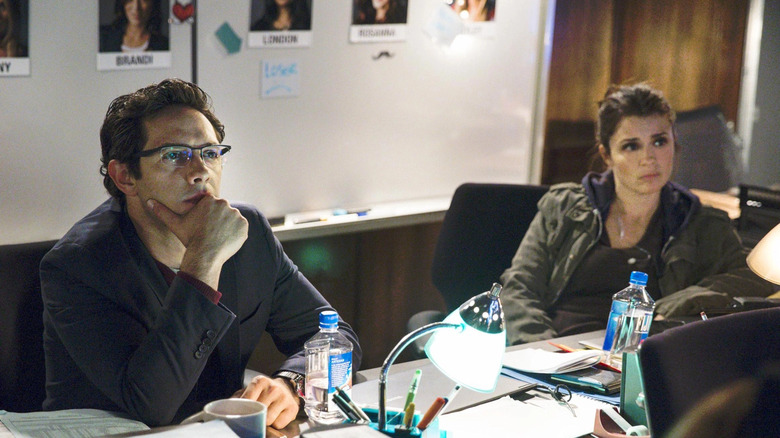 Lifetime
In 2016, Michael Rady took a part on Lifetime's drama "UnREAL," playing a new showrunner hired to shake up a long-running reality TV franchise.
Rady told Vulture that his character, Coleman Wasserman, has had a life that's "almost been presidential" in how smoothly it has played out; his parents are rich and well-connected, and the documentaries that privilege has allowed him to pursue were well-received. In Season 2 of "UnREAL," he's hired by the bosses of the show within the show, "Everlasting," to help refresh the series after behind-the-scenes conflicts nearly derailed the previous season. But his real goal is to expose the show and its producers for how they've manipulated and even harmed contestants over the years, an endeavor complicated by the relationship he starts with Rachel (Shiri Appleby), a producer on the show who is also its protagonist.
"I'm pretty confident that Coleman walks in a pretty grounded, well-rounded, good-hearted person," Rady said in his interview with Vulture, though he added that exposure to the show's orbit for a prolonged period of time might lead the audience to see some less savory elements of his character.
Unfortunately for Coleman, his efforts to expose the dark core of "Everlasting" fail when he and Yael (Monica Barbaro), a contestant who's actually an undercover reporter, are killed in a car crash caused by camera operator Jeremy (Josh Kelly) to protect his bosses and place of employment.
Michael Rady has become a Hallmark mainstay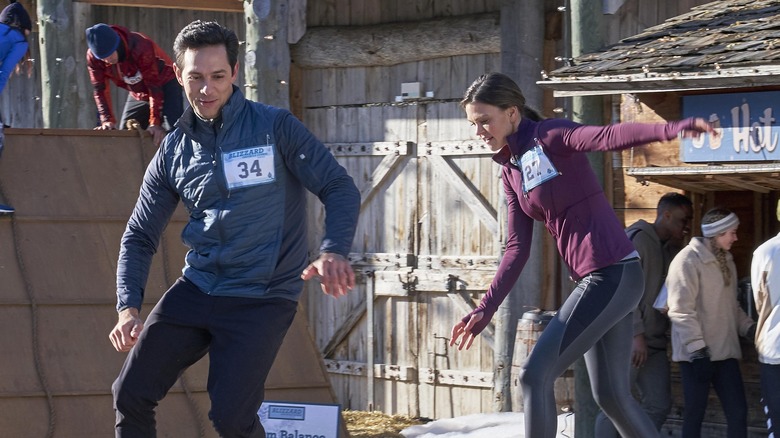 Hallmark Channel
For the last several years, Michael Rady has worked consistently as a go-to male lead for some of the Hallmark Channel's romance movies. Rady's working relationship with Hallmark began back in 2015, playing a handsome news director recruiting a quirky meteorologist (Katie Leclerc) to his station in "Cloudy with a Chance of Love." The next year brought "Christmas in Homestead," 2017 saw him appear in "A Joyous Christmas," and 2018 gave us "Christmas at Pemberley Manor," a Christmas-themed take on "Pride and Prejudice" set in the U.S. that saw Rady playing the Darcy role.
Then things really picked up. Rady appeared in two Hallmark films per year in both 2019 and 2020 — foster dog love story "Love to the Rescue" and Christmas romance "Two Turtle Doves" in the former and food truck-themed "You're Bacon Me Crazy" and music-centric "The Christmas Bow" in the latter. So far in 2021, he's only appeared once, in January's "A New Year's Resolution" with Aimee Teegarden, but he told the Hallmarkies Podcast in January that it was a particularly special time to be doing a New Year's film. "I think there's a very big build-up over shifting out of 2020," he said. "It's a good time to be telling New Year's stories."