Is The Horror Movie The Red Shoes Based On A True Story?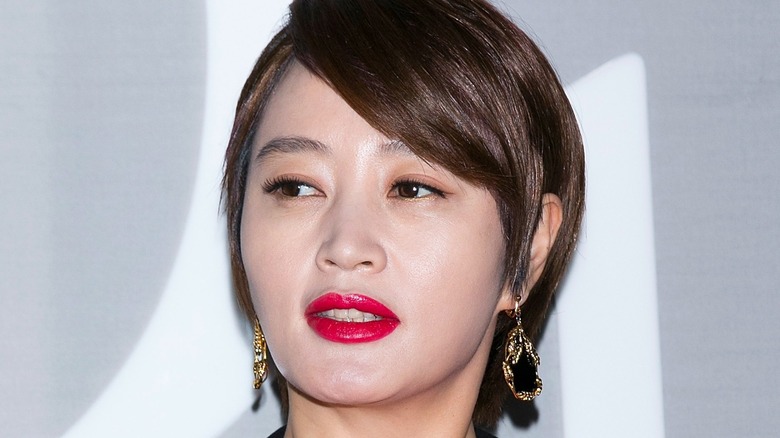 Han Myung-Gu/Getty Images
Arguably no other country does horror better than South Korea, and the 2005 film "The Red Shoes" is just one example of a stylish entry to the genre. The film, directed by Kim Yong-gyun, follows a mother, Sun-jae (Kim Hye-soo), and her daughter, Tae-su (Park Yeon-ah), as they move out of their family home and trouble begins.
Tae-su finds a pair of hot pink (frustratingly, not red) heels in the subway and grows increasingly obsessed with them. To her mother's horror, the shoes seem to be causing harm to everyone around them. Their backstory is eventually uncovered, and it involves the ghost of a greedy, abusive dancer who killed for the shoes. If Sun-jae and Tae-su do not return the shoes, the girl will die with her feet cut off.
With a terrifying twist ending, the ghostly film was praised for its striking visuals and chilling score. Despite criticisms over slow pacing, "The Red Shoes" is undeniably frightening. The basis of the film may sound familiar, so it is based on a true story?
The Red Shoes was inspired by a fairytale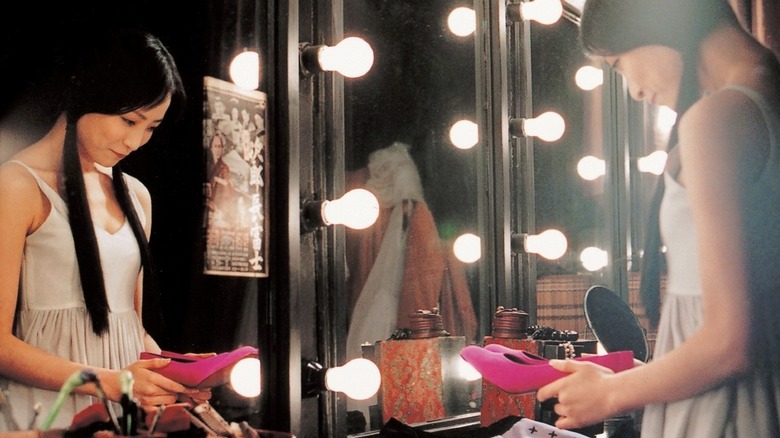 Tartan Films
While the horror story behind "The Red Shoes" isn't based on a true story, it is a loose adaptation of a Hans Christian Andersen fairytale. Like many fairytales, the original version of "The Red Shoes" is surprisingly dark.
In Andersen's tale of the same name, a wealthy woman adopts a young peasant girl who becomes spoiled and self-obsessed. Believing a pair of red shoes further elevates her social status and beauty, the shoes become the object of her affection. Her mother warns her not to wear them to church, but she cannot help herself and does anyway.
When she begins to lose control of the shoes and can't stop dancing, she winds up going out instead of attending her mother's funeral. An angel visits her and condemns her to a life controlled by the red shoes — even in death.
The fairytale ending involves amputation, possessed dismembered feet, and repentance, acting as a cautionary tale about vanity and respecting one's parents. The 2005 horror film takes inspiration from the twisted tale and makes it even more terrifying.
Fortunately, viewers can take solace in knowing that the possessed shoes don't actually exist — that we know of.