What Sopranos Fans Really Thought Of The Many Saints Of Newark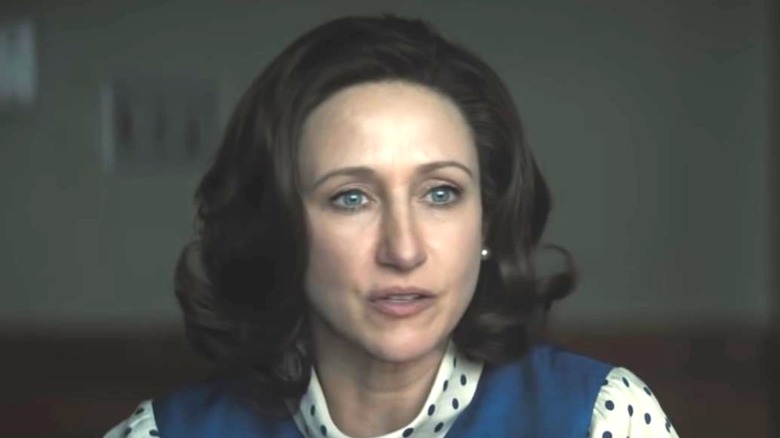 Warner Bros. Pictures
"The Sopranos" is considered one of the most perfect shows of all time and has definitely kept up a solid fan base since its series finale aired in 2007. Now, 14 years later, those fans are getting more "Sopranos" content in the form of a prequel film, "The Many Saints of Newark," which is available now in theaters and on HBO Max.
Co-written by "Sopranos" creator David Chase and Lawrence Konner and directed by Alan Taylor, the film follows the teenage life of a pre-mobster Tony Soprano (played by Michael Gandolfini, the son of original Tony Soprano actor James Gandolfini). As Tony watches his Uncle Dickie (Alessandro Nivola), whom he idolizes, struggle with balancing his personal life with his professional life as a mobster, the film allows viewers to see how Tony turned into the man "Sopranos" fans know him to be.
With "The Sopranos" being such a widely beloved and acclaimed show, "The Many Saints of Newark" has some high expectations to live up to. With that in mind, what do the "Sopranos" fans really think of the prequel film?
Some Sopranos fans are disappointed by the film
One "Sopranos" fan who was disappointed by "The Many Saints of Newark" took to Reddit recently to see if other fans of the series are feeling the same way about the film. "Don't get me wrong, I was excited to see this movie come out and I very much enjoyed watching it as well, but I can't help but feel as if the movie felt sort of devoid of purpose and lacked any true individual identity," wrote u/ThePirateRoberts_42. The Redditor went on to explain that, in their opinion, the film felt like it mostly consisted of "call backs to episodes" and that it relied too heavily on "Sopranos" references.
u/insomniacRA, meanwhile, found that some of those references weren't even satisfying, writing, "The line "never had the makings of a varsity athlete" was extremely underwhelming... It felt forced and unnatural with Corey Stoll saying that line."
Elsewhere, u/wacker9999 speculated that "Sopranos" creator David Chase may not have been fully invested in the film, writing, "I'm not sure Chase's head was in the game, from interviews and statements he's made recently and in the [past], seemed like he really wanted to make a Newark riot's movie, and the only way he was going to get the budget fronted to make it was by tying it in with the 'Sopranos.'"
Several fans in the Reddit thread also admitted that they felt like there was too much going on in the film and that its storylines didn't mesh together well. One Redditor, u/Wopitikitotengo, said they would've "genuinely been happy with a quiet, dialogue heavy character study of Tony's home dynamics and relationship with Dickie."
All in all, it seems like "The Many Saints of Newark" may have missed the mark for these "Sopranos" fans. While that's undeniably disappointing, the good news is that, at the very least, they can still go back and revisit "The Sopranos" whenever they want.