The Unexpected Way Fans Could Be Getting More Trainspotting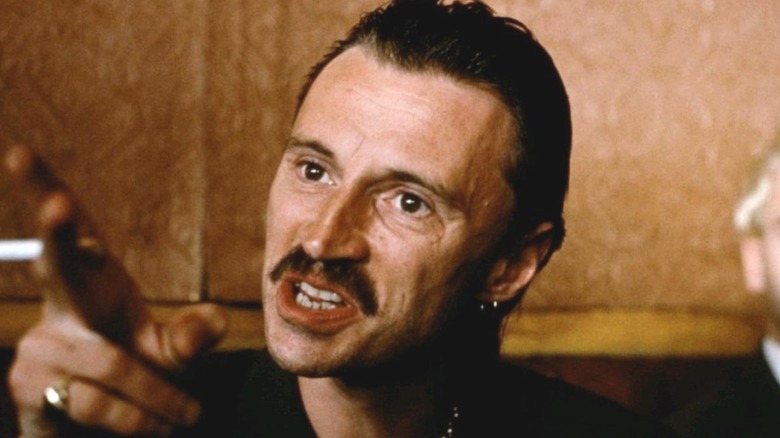 PolyGram Filmed Entertainment
Based on the 1993 novel by Irvine Welsh, the 1996 dark comedy "Trainspotting" has become a cult classic with a still-beating pulse thanks to various literary sequels. The stories follow a zany group of drug-addled friends living in poverty in Edinburgh. Their escapades and criminal activities often land them in trouble, whether they're mugging tourists or betraying one another.
Director Danny Boyle returned to the characters in 2017 with the highly-anticipated "T2: Trainspotting." The critically-praised sequel brought fans back into the on-screen versions of these delinquent characters and offered a more complex look at the damage their hardcore lifestyles had caused. Of course, not without sacrificing any of the punch and absurdities that fans loved in the original film.
Since then, a third film has been in talks. One of the main actors from both films recently confirmed an upcoming "Trainspotting" project, though it's not the sequel fans might've been expecting.
So, what's coming next for "Trainspotting" fans?
Trainspotting sequel to become a mini-series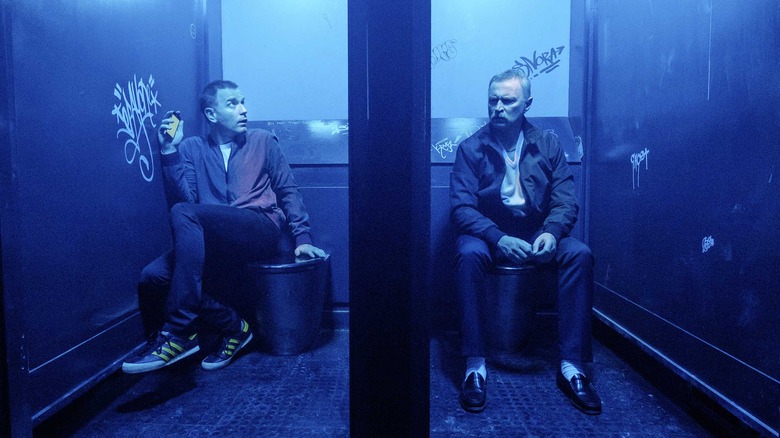 Sony Pictures Releasing
Another "Trainspotting" sequel is in the works — this time, though, it'll be a TV mini-series. Robert Carlyle, who portrayed the hot-headed Franco Begbie in the original film and "T2: Trainspotting," confirmed the news to NME this week.
The actor told the outlet that he and Irvine Welsh have been working on another entry to the franchise based on the author's 2016 novel. "As you know there was another book called 'The Blade Artist' which is just entirely about Begbie and his mad story. It's still in its early moments but it's looking pretty good that this will happen eventually," Carlyle said.
"The Blade Artist" focuses on Begbie's new life in the U.S. as a family man where he goes by the name Jim Francis and is seemingly done with his violent past. Carlyle told NME that they're toying with creating six, one-hour episodes so they can faithfully adapt the lengthy story. "I think nowadays people like the event thing too — they like 'six hours of this... bang.' They can boxset it. They can binge it," he added.
While the details for the upcoming "Trainspotting" sequel are still unknown, Carlyle ended the interview by saying, "Sometime in the next year and a bit we'll hopefully be talking again and we'll be talking about the return of Begbie."