Is The Chestnut Man Based On A True Story?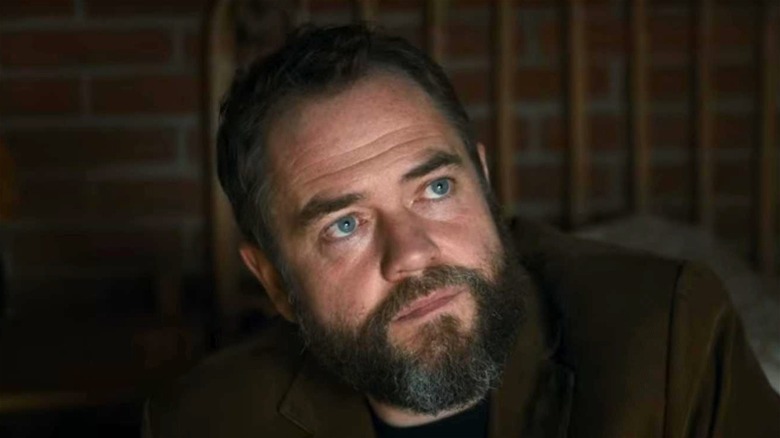 Netflix
"The Chestnut Man" is a new Nordic noir series making waves on Netflix. It's a gripping psychological thriller that's currently the #9 show on the streaming service's American Daily Top 10 chart.
Here's how Netflix describes the six-episode series: "'The Chestnut Man' is set in a quiet suburb of Copenhagen, where the police make a terrible discovery one blustery October morning. A young woman is found brutally murdered in a playground and one of her hands is missing. Next to her lies a small man made of chestnuts. The ambitious young detective Naia Thulin (Danica Curcic) is assigned to the case, along with her new partner, Mark Hess (Mikkel Boe Følsgaard). They soon discover a mysterious piece of evidence on the chestnut man — evidence connecting it to a girl who went missing a year earlier and was presumed dead — the daughter of politician Rosa Hartung (Iben Dorner)."
International viewers may wonder if "The Chestnut Man" is based on a true story, possibly inspired by true crimes that are not well known outside of Denmark. The short answer to that question is no, "The Chestnut Man" is not based on a true story. Read on for the longer answer.
The Chestnut Man is based on a novel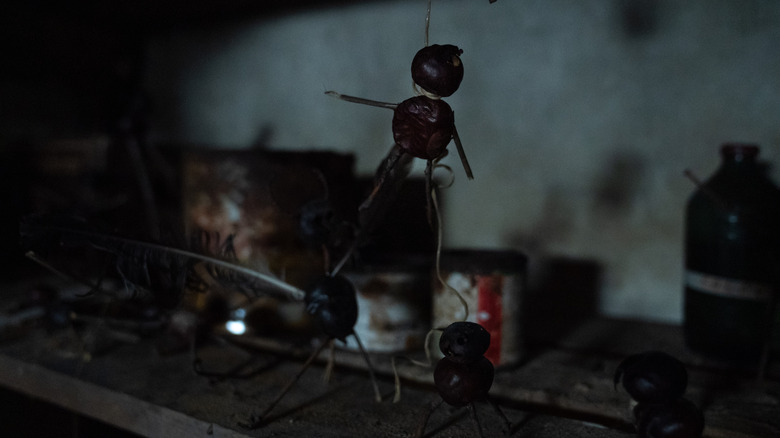 Netflix
"The Chestnut Man" is an adaptation of a 2019 novel by Danish writer Søren Sveistrup, who is best known as the creator of the acclaimed Danish television series "Forbrydelsen," which was adapted into the American series "The Killing." He also co-wrote the screenplay for the infamous Michael Fassbender film "The Snowman," aka "Mister Police," the 2017 adaptation of Norwegian author Jo Nesbø's Nordic noir novel.
"The Chestnut Man" is Sveistrup's debut novel, and has been translated into 28 languages and published in 50 countries, according to Netflix. Sveistrup is also the writer of the "Chestnut Man" TV series.
The fact that it isn't based on a true story isn't stopping Netflix users on social media from enjoying the show. "The Chestnut Man is fun!!!" Twitter user @SarasAndini shared. "I'm only on episode 3 but I already found it more thrilling than 'Clickbait'" — Netflix's hit crime thriller limited series out of Australia that's still on Netflix's Daily Top 10 shows list more than a month after its release – "since new cases kept appearing as the story progressed!! Can't wait to find out who the killer is."
So there you have it. "The Chestnut Man" is not based on a true story. It's an adaptation of a ripping good yarn, though.