Marvel Releases New Inhumans Teaser Art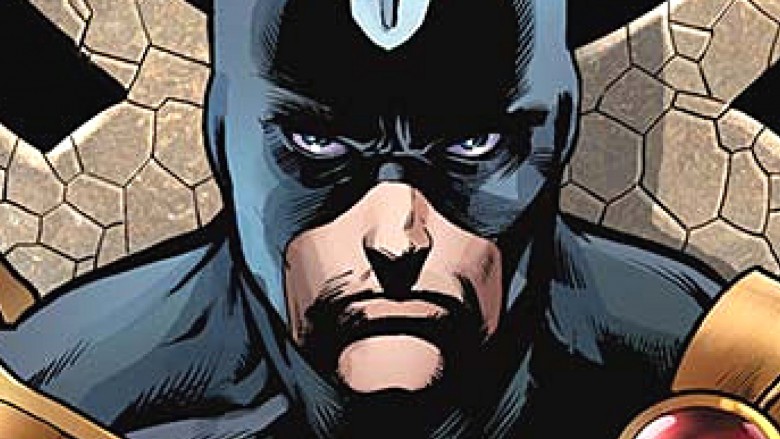 Marvel's Inhumans are on their way. While the studio has yet to release any footage from the upcoming ABC series, a new poster reveals the key art for the super-family and hints at an epic show to come. The art, which you can see at the bottom of this article, is an updated version of the previous logo we've seen, showing Black Bolt's symbol floating over Earth. The picture was shared with the caption "Beyond humanity."
Stan Lee and Jack Kirby created the Inhumans in 1965. The series, which came into the picture after the planned movie about the Inhumans was canceled, will see the royal family splintered by a military coup, forcing them to escape to Hawaii, where their interactions with humanity could not only save them, but the whole world. The show stars Anson Mount (Hell on Wheels) as the royal family's leader Black Bolt, Serinda Swan (Graceland) as his wife Medusa, Iwan Rheon (Game of Thrones) as his ambitious brother Maximus, and Ken Leung (Lost) as his cousin and trusted advisor Karnak. Isabelle Cornish, Eme Ikwuakor, Mike Moh, Sonya Balmores, and Ellen Woglom round out the cast.
The series will premiere its first two episodes in IMAX over Labor Day weekend before concluding the rest of its eight episode run on ABC. The IMAX debut should help to give Inhumans some added name recognition (something which is becoming increasingly necessary amid the growing number of superhero TV shows on air) and will hopefully give the series a bigger debut than Agents of S.H.I.E.L.D., the other Marvel property currently airing on ABC. While we wait for the series to premiere, see why the show will be better than you think.