Shang-Chi Fight Choreographer Opens Up About What To Expect From The Knights Of The Zodiac Adaptation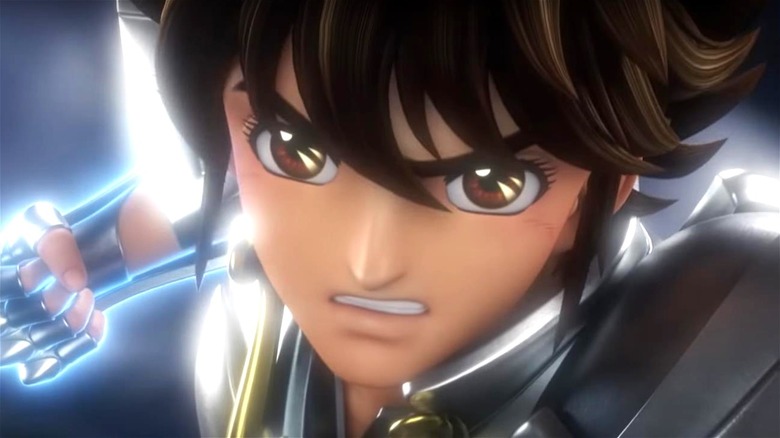 Toei Animation
As a greenhorn series in the Marvel Cinematic Universe, "Shang-Chi and the Legend of the Ten Rings" had to put in the extra work to set itself apart from the rest of the franchise. Delving deeply into the world of Chinese martial arts and Hong Kong kung fu cinema, "Shang-Chi" pulled out the inspiration it needed to represent an often overlooked character in a new light, earning "Shang-Chi" more popularity than the hero has ever had before. 
Much of this success had to do with the film's fight choreography, which comes courtesy of one Andy Cheng.
Obviously, Cheng is no slouch when it comes to martial arts. He was once a longstanding member of Jackie Chan's renowned stunt team, and his experience shows. The brilliant bus scene in "Shang-Chi," which took almost a year to complete, is easily in the upper echelon of kung fu fight scenes.
Now, Cheng is taking those talents elsewhere by working on Toei's upcoming film adaptation of the popular 1980s manga and anime series, "Saint Seiya: Knights of the Zodiac." Following a group of warriors (known as Saints) fighting against the Olympian gods on behalf of the goddess Athena, "Knights of the Zodiac" promises more martial arts mayhem orchestrated by Cheng. In the wake of finishing up shooting for the film, Cheng opened up to Variety about what moviegoers can expect from the "Knights of the Zodiac" adaptation.
Cheng wants Knights of the Zodiac to bring more Asian culture to the West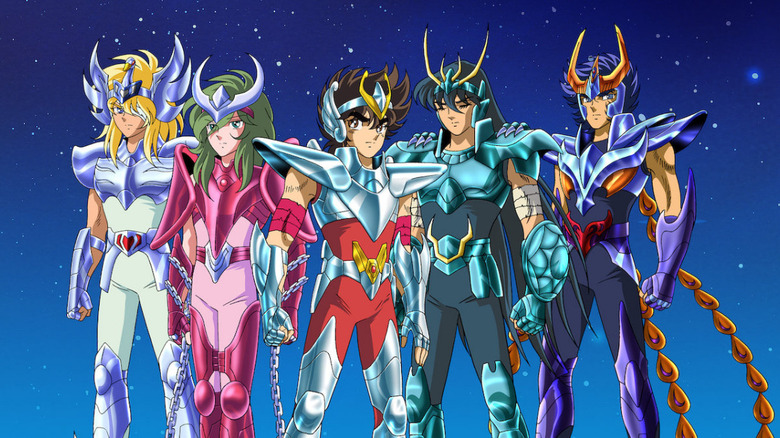 Toei Animation
One thing Cheng is adamant about when it comes to "Knights of the Zodiac," is that it is a chance to increase Asian representation in superhero films, especially for the Western market. "We don't have the same amount of time or available budget as on 'Shang Chi,'" Cheng told Variety. "But the goal is absolutely the same, to craft something very unique that is rooted in Asian culture and has universal appeal."
That goes doubly-so for martial arts films as well, which Cheng says aren't seen in the same light as other genres. "In the West, martial arts films have for too long been seen as B-movie content," Cheng says. "'Shang-Chi' may be helping to change that. It was like the first bullet in favor of Asian film culture. 'Knights of the Zodiac' may be the double tap."
Of course, to do that Cheng has to make this adaptation work for moviegoers across the world, not just Asian audiences that may have more familiarity with the source material. Thankfully, this is something Cheng is well aware of, and is working hard to accomplish.
How Knights of the Zodiac is being adapted for the wider world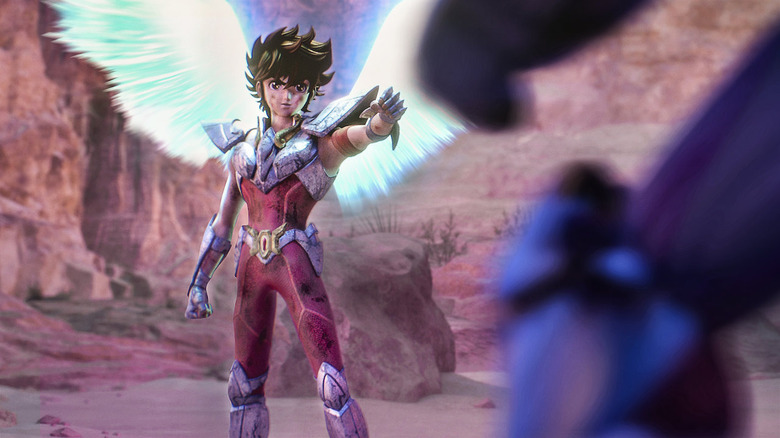 Toei Animation
One unique thing about "Shang-Chi" is how different it was from the comics that inspired it. Marvel took a lot of creative liberties when it came to adapting the source material, and that's no easy balance to strike. Luckily, it worked out for the MCU. However, Cheng has to help strike that balance again in "Knights of the Zodiac." Furthermore, he has to do it in a way that makes sense to audiences outside the anime sphere.
"This is definitely a first movie, one where we introduce the hero. We deliberately try not to make the story too big," says Cheng. "I was given a huge amount of creative freedom, even as an editor, and it is a responsibility I take seriously."
Thankfully, much of the story and visuals for "Knights of the Zodiac" reflects the source material in a suitably faithful manner, at least according to Cheng. One thing that must depart from the original to make sense, however, is the action. According to Cheng, "[The action] simply cannot be as fast as you see it depicted on the pages of a comic."
Cheng has the right actors at his disposal to make it work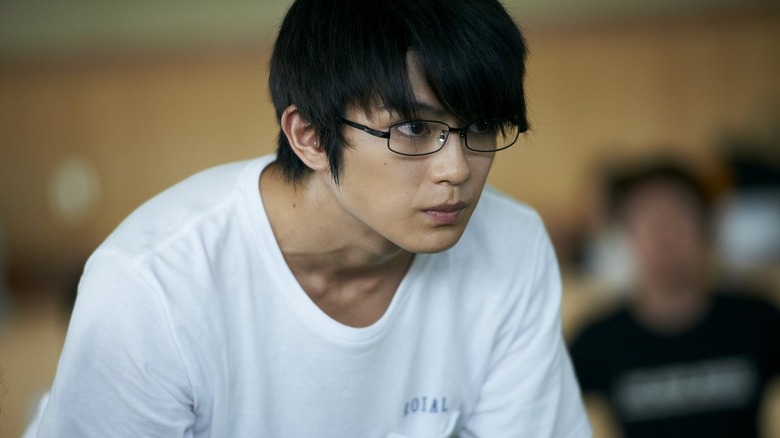 Toho
Regardless of the action's pace, Cheng is a veteran stunt choreographer. As long as he has the right actors, he can make it work. That's why it's a good thing that "Knights of the Zodiac" stars L.A.-born, Japanese actor Mackenyu (via IMDb). On top of being an experienced actor in his own right, Mackenyu is also the son of the iconic Japanese actor and martial artist, Sonny Chiba.
"Mackenyu is the full package," Cheng says. "He is handsome enough to work with little makeup, has a fantastic body, and, thanks to his father, has been steeped in martial arts since an early age."
Another benefit to having Mackenyu as a star is that he speaks native English. If increasing the amount of Asian representation in western theaters truly is Cheng's goal, then Toei could not have picked a better star than Mackenyu.