This Famous Horror Actor Used To Host A Lifestyle Show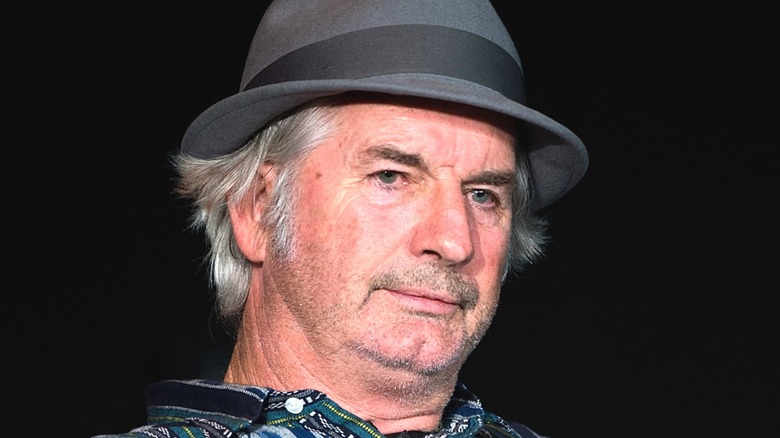 Joosep Martinson/Getty Images
Imagine Hannibal Lecter sharing his favorite recipes or Freddy Krueger offering knitting advice. While it's easy to picture some horror icons like Elvira giving their takes on kitschy homeware, or Patrick Bateman recommending skincare products, some are more surprising.
Take, for example, Mick Taylor from the 2005 Australian slasher "Wolf Creek." The film, known for its harrowing realism and nonstop graphic violence, follows the smooth-talking sadistic backwoods villain, played by John Jarratt, as he stalks, abducts, and brutalizes tourists.
While the character was inspired by real-life serial killer Ivan Milat, director Greg McLean wanted to cast someone with a clean-cut perception. In an interview with Assignment X, McLean described Jarratt as "a Tim Allen 'Home Improvement' kind of guy" and thought casting him would shock audiences.
He wasn't The Toolman, but it was a major departure from his previous role on a show that actually did involve home improvement.
So, what lifestyle show was hosted by the "Wolf Creek" actor?
From Better Homes and Gardens to Wolf Creek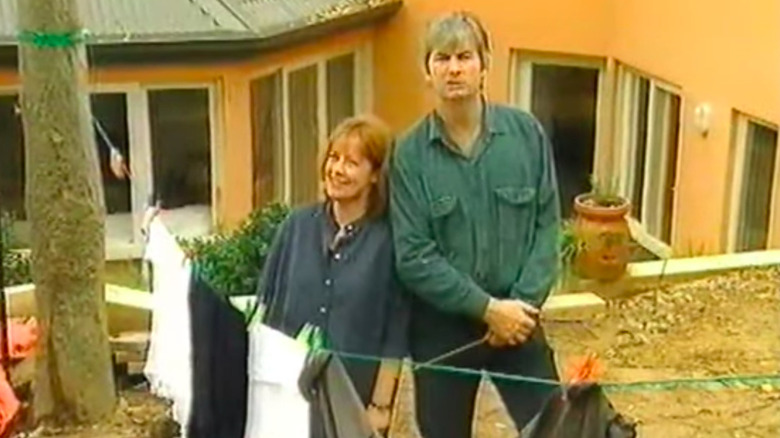 Seven Network
From debating the best locations for shrubbery to abducting tourists and torturing them within an inch of their lives, John Jarratt's on-screen journey is whiplash-inducing. Before he was Mick Taylor in "Wolf Creek" and its sequels, the horror actor hosted "Better Homes and Gardens" (via Buzzfeed).
He worked on the Australian lifestyle show with co-host Noni Hazlehurst from 1995 to 1998, offering advice on things like where to place barbecue pits and how to maintain flourishing gardens. One clip of the show features the cheery theme song "Getting Better" and begins with Jarratt and Hazlehurst talking landscaping while hanging laundry on a clothesline.
Naturally, horror fans were amused by the stark contrast between the roles. "This is what Mick was doing before he snapped," reads the top comment under the video. Can you imagine the vicious killer baking a "seductive coffee and chocolate cheesecake" or building a "picture frame that won't break the bank"?
Beyond "Wolf Creek," Jarratt is known for his roles in "Picnic at Hanging Rock," "Next of Kin," and "Rogue."