Game Of Thrones Actress Joins Conjuring Spin-Off The Nun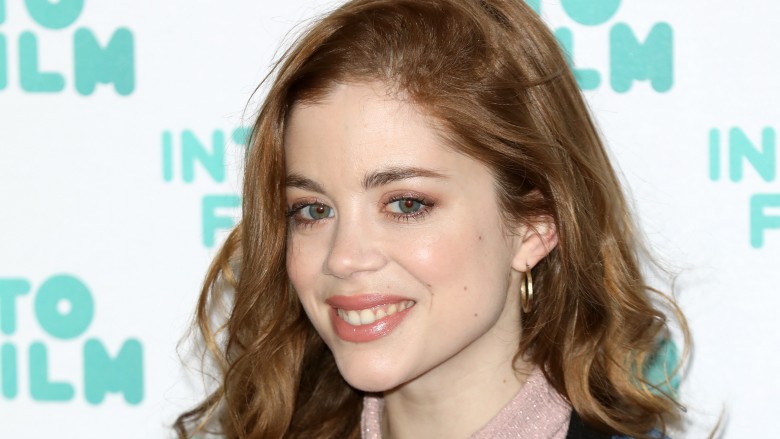 Getty Images
The Nun is filling out its cast. According to The Hollywood Reporter, Game of Thrones actress Charlotte Hope has joined the upcoming Conjuring spin-off, which will star Demian Bichir and Taissa Farmiga.
Hope, who played Myranda on the popular HBO series, is also known for The Theory of Everything, A United Kingdom, Allied, and Miss You Already. The young actress will play Sister Victoria, a nun haunted by a demonic presence. Farmiga, the sister of The Conjuring and The Conjuring 2 star Vera Farmiga, will also play a nun, while Bichir will play Father Burke, who is sent to Rome to investigate the mysterious death of another nun. The movie is based on the creepy character who haunted the older Farmiga sister and Patrick Wilson's paranormal investigators in The Conjuring 2. Bonnie Aarons, who played the role in The Conjuring 2, will return for the spin-off.
The Nun will be the second spinoff of the Conjuring franchise, with creepy doll film Annabelle earning $200 million worldwide when it hit theaters in 2014. A sequel, Annabelle: Creation, will be released on Aug. 11, which could propel the franchise to more than $1 billion in box office sales worldwide. However, despite big box office returns, the franchise has been embroiled in some trouble, as a lawsuit from author Gerald Brittle could end up costing the studio $900 million.
Colin Hardy will direct The Nun, while The Conjuring's James Wan, who is currently hard at work on DC's Aquaman, will produce. The script comes from Wan and Gary Dauberman. Production is expected to begin this week in Romania ahead of a July 13, 2018 release date. While we wait for the movie to be released, take a look at some horror roles that really messed with the actors' heads.