We Finally Know The Release Date For The Book Of Boba Fett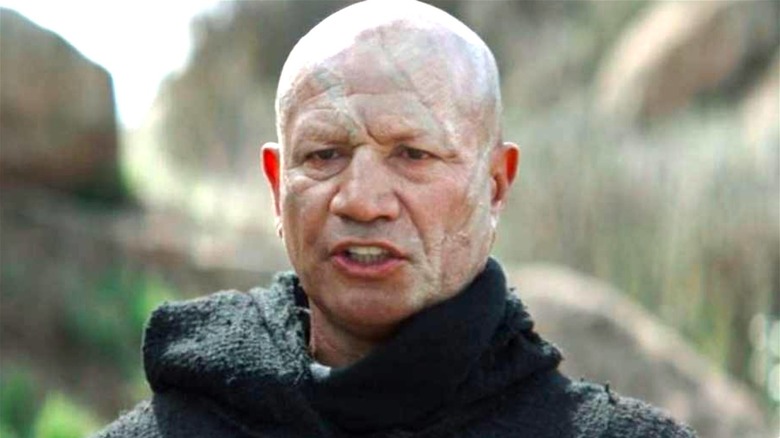 Lucasfilm/Disney+
The Season 2 finale of "The Mandalorian" had more than its fair share of surprises. Viewers had their collective minds blown when a mysterious Jedi arrived to rescue Mando and the rest of his team from the Dark Troopers, only for it to be revealed that it was Luke Skywalker. A cameo would've been enough for some, but Luke was actually there to bring Grogu to his new temple to learn the ways of the Jedi, setting the stage for the events that transpire in the sequel trilogy.
It was a massive change-up that put a lot of questions in front of fans going into the future of "The Mandalorian." What would Mando do now? Was Grogu there when Ben Solo killed all of Luke's students? Of course, there was no real time to dwell on any of these, as the finale also contained a special post-credits sequence of Boba Fett and Fennec Shand taking out some gangsters and assuming their place on the throne. It's accompanied by some text mentioning how "The Book of Boba Fett" would soon come to Disney+, and it looks like fans will be able to ring in the holiday season with their favorite bounty hunter this year.
The Book of Boba Fett will drop on December 29, 2021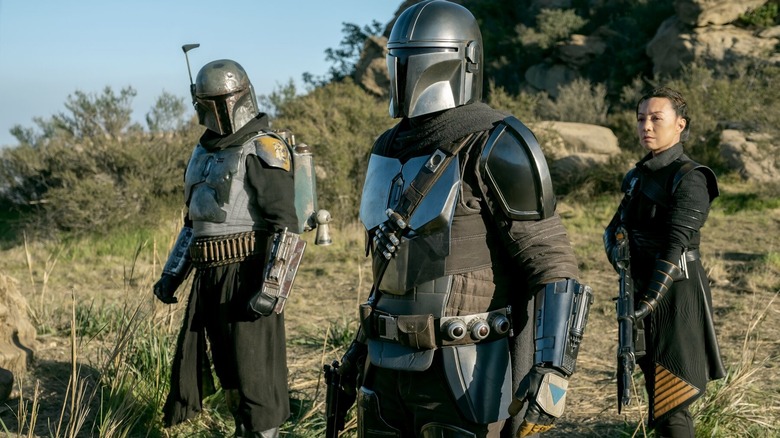 Lucasfilm/Disney+
To commemorate the next live-action "Star Wars" series on Disney+, the streaming platform's Twitter page unveiled a new poster that's bound to get fans salivating. It shows the titular mercenary sitting atop a throne, looking as cool as he did back in 1980. There's no indication of when we might receive a trailer or additional information on the plot. The tweet merely reads, "His story is only beginning. The Book of @BobaFett, an all-new Original Series, starts streaming December 29 on #DisneyPlus. #TheBookOfBobaFett."
This year, there may not be any new "Mandalorian," but "The Book of Boba Fett" is more than a suitable substitute. The premiere date comes just one week after the finale of "Hawkeye" Season 1, so fans won't have to wait long to see more spectacular action come to their screens. The hype is already through the roof for the next "Star Wars" adventure, with people commenting below the post, "Good s*** to end off the year can't wait, hyped as f***" and "Just kept that 2021 release date by the skin of your teeth!!! Show us a trailer !!!"
While there's no footage yet, a trailer shouldn't be too far behind. After all, the "Hawkeye" trailer dropped a little over two months before its planned release date, so a trailer for "Boba Fett" should arrive in the coming weeks.