The Biopic Flop That Ruined Hilary Swank's Career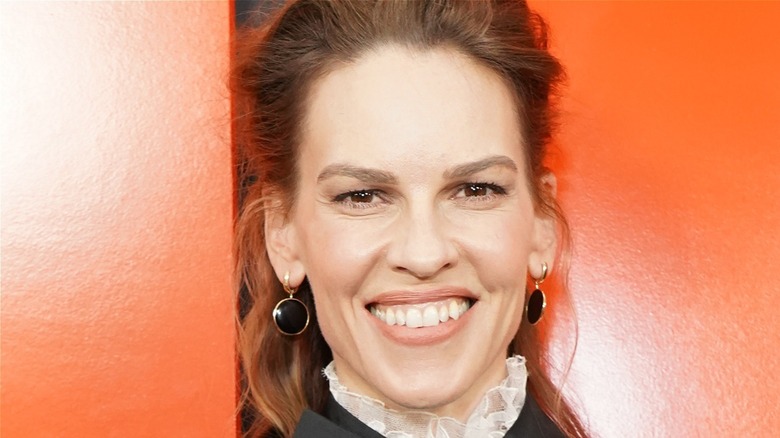 Rachel Luna/Getty Images
During the late '90s and early 2000s, Hilary Swank was a Hollywood mainstay. Her roles in films like "Boys Don't Cry" and "Million Dollar Baby" earned her two Academy Awards just a handful of years apart from each other. She was a Season 8 regular on "Beverly Hills, 90210" before getting her breakthrough role in "The Next Karate Kid." She's had leading roles in romantic comedies and dramas like "P.S. I Love You" and "New Year's Eve," spanning quite a successful and wide-ranging career. 
But despite playing a variety of characters from a transgender man, a waitress-turned-aspiring-boxer, and more, she's been out of the spotlight in recent years. There was a point in time that Swank graced every red carpet and was an A-list pick for major films and TV productions. But after the 2000s, she fell out of the regular mainstream film rotation. And the beginning of her fall can be pinpointed to one major flopped biopic. 
Amelia was the beginning of Hilary Swank's downfall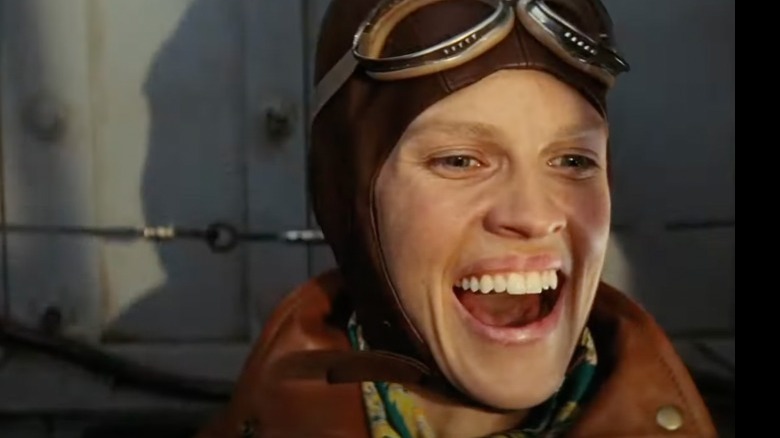 Fox Searchlight Pictures
Looking back to 2009, Swank's career took a total turn with her starring role in the Amelia Earhart biopic "Amelia," which she also executive produced. The film was supposed to be an in-depth look into Earhart's life and her many accomplishments. However, it was ultimately a lackluster portrayal. The film currently has a 20% Tomatometer rating on Rotten Tomatoes and received plenty of negative critical reviews. 
Overall, the film, which also starred Richard Gere, Ewan McGregor, and Christopher Eccleston, did not live up to expectations, or its $40 million budget, as it made only $19.6 million in the box office. The utilization of flashbacks made the focus more on Earhart's list of life achievements, rather than diving into who she really was as a person. Swank's portrayal particularly left much to be desired for critics, and was the beginning of the end for her highly-acclaimed roles, outside of 2014's "The Homesman".