The Actress Criminal Minds Fans Wish Was Never Cast
CBS
During its 15-season run, "Criminal Minds" featured several villains, or unsubs — unidentified subjects of investigations — whom the show's dedicated fanbase loved to hate. One such character was Billy Flynn, played by veteran actor Tim Curry. Known as The Prince of Darkness, Flynn first began his killing spree in the early 1980s, often leaving behind one witness who was traumatized by the ordeal. In Season 5's episode "Our Darkest Hour," The Prince of Darkness re-emerged after an absence to begin killing again, this time taking advantage of a blackout in Los Angeles. 
During Flynn's renewed reign of terror, the BAU was called in to assist with the investigation, teaming with Matt Spicer (Eric Close), a police detective for the Los Angeles Police Department whose parents had been killed by The Prince of Darkness decades earlier. Eventually, the team discovered Flynn had begun killing again to gain Spicer's attention, knowing one of his survivors had grown up to become a police officer. Flynn also kidnapped Spicer's daughter, Ellie, hoping to make her an accomplice. 
While fans of the show were thrilled to see Curry take on the role of the serial rapist and killer during the two-episode storyline, they were less than ecstatic about one of his co-stars for the episodes. 
Many fans wish Ellie Spicer had been cast differently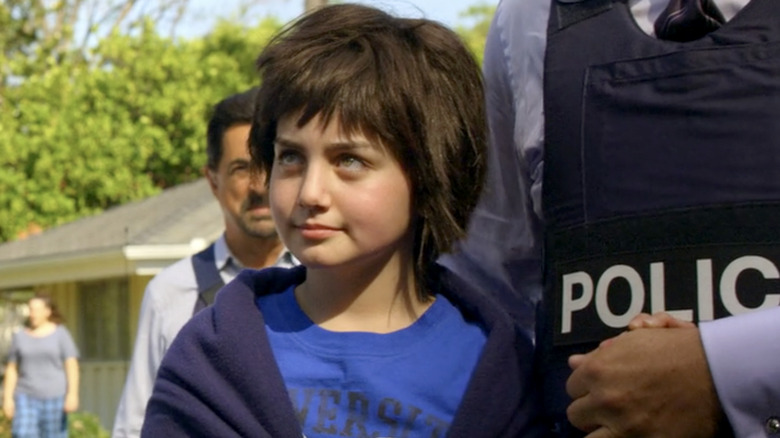 CBS
Diving into the topic of unpopular opinions about "Criminal Minds" on Reddit, one thread revealed that many fans remember and dislike the casting choice for Ellie Spicer, the young girl Billy Flynn kidnapped at the end of the Season 5 episode "Our Darkest Night." According to IMDb, Isabella Murad played Ellie Spicer for three episodes, including "Our Darkest Hour" and its follow-up episode "The Longest Night." 
Even though Murad was only 11 or 12 when she filmed the episodes that aired in 2010, viewers remember her performance harshly. u/canyonoflight wrote: "I can't stand the Tim Curry episodes bc the little girl actress has resting smile face so she never seemed scared to me." u/yellowtshirtgirl agreed, adding, "She must have been someone on crew's kid or something because her acting was terrible and there was no way she was only 8. Sucks because the kid actors on criminal minds have always been great and mostly believable, and this was such a big episode to have her on." 
These days, Murad is in her 20s but hasn't added much to her acting resume outside of voice acting roles. Her IMDb profile notes she was the voice of Milly in "Phineas and Ferb," and she had a minor role in the horror film "Mockingbird."