What Happened To Mia Sara From Ferris Bueller's Day Off?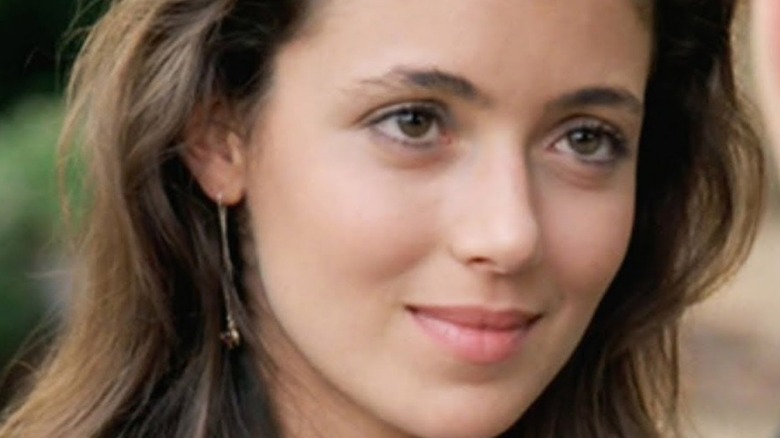 Paramount Pictures
Mia Sara made a name for herself as a young actor in the 1980s and '90s. She shot to fame after playing Ferris Bueller's (Matthew Broderick) girlfriend, Sloane Peterson, in John Hughes' blockbuster comedy film, "Ferris Bueller's Day Off." Sara capped off her successful stint as the school-skipping teen with a steady stream of movie and TV roles, until her acting career came to a screeching halt in 2011.
Sara's resume actually started becoming a bit spotty after her 1996 wedding to Jason Connery (yes, the son of Sean), per IMDb. The marriage produced one child — and a divorce — but her second marriage to Brian Henson (the son of Muppets creator and puppeteer, Jim Henson) seems to be what really spawned her retirement from acting. After giving birth to a second child in 2005, Sara only logged five more credited acting roles in her career. In a 2010 interview with Total Film, Sara described herself as "mostly retired."  She was 43 years old at the time.
"Now I'm a mother with a really noisy, difficult house to maintain!" she told the publication. "I did a film last January ['The Witches Of Oz'] where I played an evil witch, which was fun. But you know, when it's two o'clock in the morning and you're wearing a corset and tights in a freezing-cold farmhouse in Connecticut, you do kind of think, 'Well, this is why I'm retired! I can't really do this anymore!'"
Mia Sara totally switched careers after she became a mom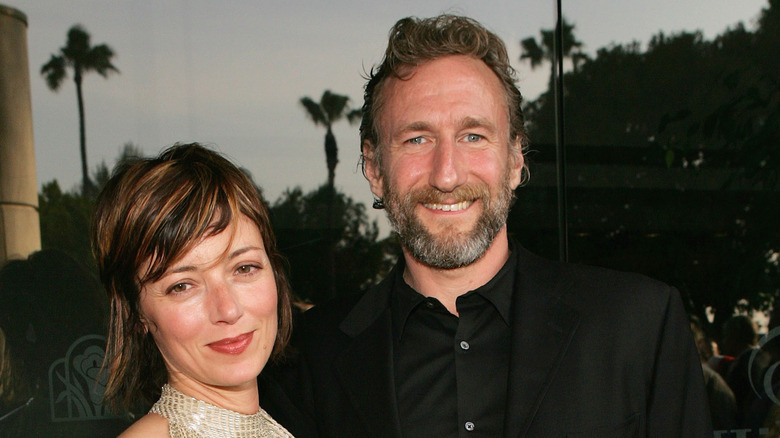 Vince Bucci/Getty Images
Although motherhood appeared to take center stage for Mia Sara, she did find a second career that doubled as her creative outlet. In 2016, Barrelhouse introduced Sara as a column contributor. At the time, the outlet noted that the former movie star's poetry had already been published in several magazines. Sara said she was drawn to writing poetry as a way to help people "feel better." "If you're in distress and looking to literature, it's much easier to read a poem than a book," she explained. She also said she liked to write about her kids and "being old."
In her bio featured on the electronic poetry journal Mudlark, Sara explained that she began writing "as a way to survive night shoots" when she was an actor. "It sort of worked," she revealed. "Now it's words that keep me up all night."
Sara's Instagram handle is, fittingly, @miasarawrites, and she sometimes shares her poetry on her social media page — as well as pics of her all-grown-up kids. But her bio on her official website pretty much says it all regarding her decision to switch careers. "Mia Sara used to be an actress, but recovered her senses and now she writes," the blurb teases.