How Ben Platt Fans Really Feel About The Dear Evan Hansen Movie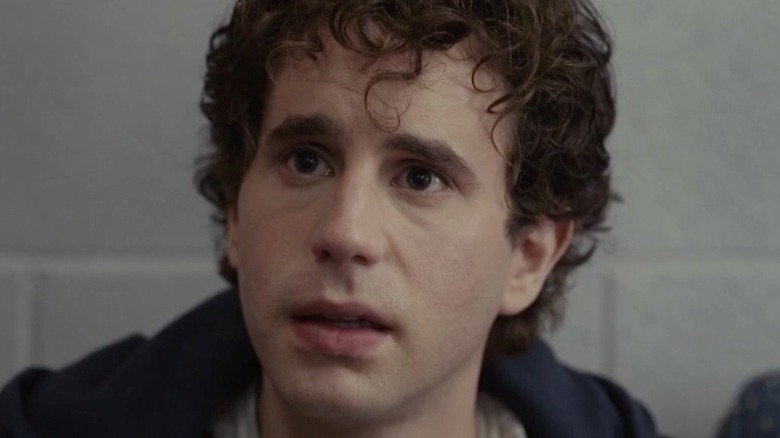 Universal Pictures
Love it or hate it, everyone is talking about the newest stage-to-screen musical adaptation of "Dear Evan Hansen." The film stars Ben Platt in the lead role — a high schooler who struggles with anxiety and depression yet finds himself thrust into the spotlight when a misunderstanding goes way out of control. The musical was originally a Broadway hit and the recipient of several Tony Awards in 2017, according to Playbill. Platt originated the role on stage and returned to play Hansen on the big screen — which, for many theatergoers, was not the wisest of casting choices.
When the cast announcement first came for the "Dear Evan Hansen" film, reactions from fans were mixed. The biggest concern for many was that Platt was much too old to play a 17-year-old boy, and the issue was used as fodder for many trending memes online — to be fair, many of them were hilarious. Yet many Platt loyalists still held out hope that the actor was the right man for the job and were eagerly awaiting the movie's release before rendering judgment.
Now that "Dear Evan Hansen" has made its way into theaters, that judgment is a harsh one. The film has a current score of 33% on Rotten Tomatoes, with most critics citing Platt's age as a huge distraction. But what about Platt's die-hard fans? Is their love of the actor enough to look past the movie musical's flaws?
Ben Platt's performance is giving fans mixed feelings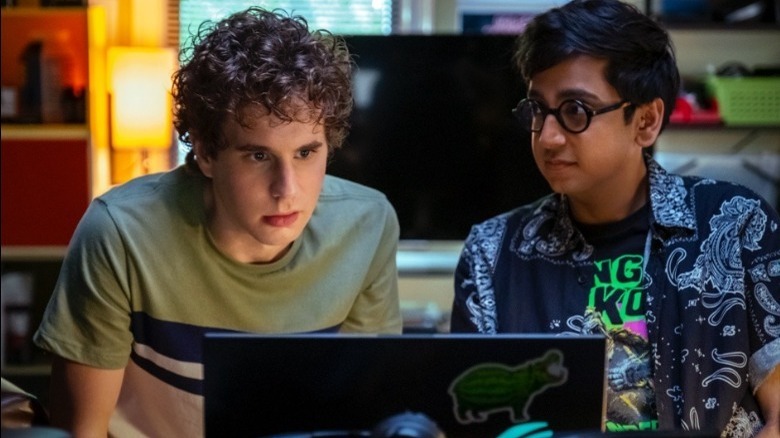 Universal Pictures
Twitter is buzzing right now with reactions to the "Dear Evan Hansen" movie, from supporters and roasters to those who haven't even seen it yet. Twitter user @Schaffrillas had some harsh words for the film, saying, "Dear Evan Hansen is the single worst musical movie I have ever seen in my life. You all owe CATS an apology."
That isn't to say that the movie was a total failure, however. After all, the current 89% audience score on Rotten Tomatoes suggests that many who saw it in theaters loved the film. YouTuber @trishapaytas said, "Dear Evan Hansen was actually amazing. Not sure why so much bad reviews. Like I was bawling. Ben is breathtaking. The whole cast was a slam dunk."
While some are rising to the movie's defense, even loyal Platt fans are voicing their disappointment for the adaptation. In an interview with Buzzfeed, The AV Club's Caroline Siede revealed her thoughts on the casting of Platt in the film. "But really part of what bums me out about 'Dear Evan Hansen' is that I'm actually a Ben Platt fan," Siede said. "So I think it's kind of a bummer that 'Dear Evan Hansen' ended up being so much of a misfire because I do find myself sort of rooting for Platt a bit."
Platt's outstanding performance in the stage production of "Dear Evan Hansen" might have blown musical theater fans away. Still, unfortunately, it seems that the producers of the film adaptation — who may have been banking on the actor's former prowess — may have made a colossal miscalculation.