The Most Serious Criminal Minds Character According To Fans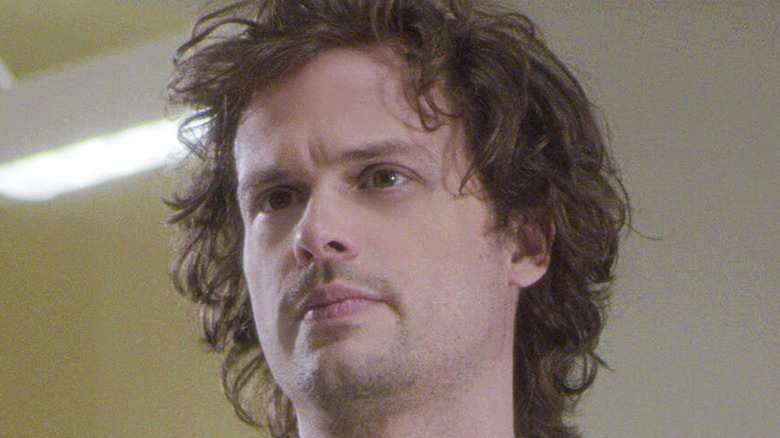 CBS
Popular police procedural "Criminal Minds" launched in 2005 and was well-loved by fans; it enjoys an enviable 87% audience score over 15 seasons on review aggregator Rotten Tomatoes. Featuring a tremendous and sprawling cast of characters, with the likes of David Rossi (Joe Mantegna), Aaron Hotchner (Thomas Gibson), Elle Greenaway (Lola Glaudini), Derek Morgan (Shemar Moore), Spencer Reid (Matthew Gray Gubler), Jennifer Jareau (A. J. Cook), and Penelope Garcia (Kirsten Vangsness), the series follows a team of elite FBI profilers in the Behavioral Analysis Unit who utilize their skills and resources to catch the unknown subject or "unsub" of the week.
"Criminal Minds" was a runaway smash hit for CBS and was one of its most watched television shows during its run. It also spawned several spinoffs such as video games and even a South Korean adaptation! With all of this popularity, it is no wonder that the fan-base is very active and still loves to talk about the characters and their interactions with each other.Over on Reddit, one fan posed a question to fellow "Criminal Minds" fans: "Who is the most stoic / serious character?" The results are certainly interesting.
Fans thought Thomas Gibson's Aaron Hotchner was the most serious character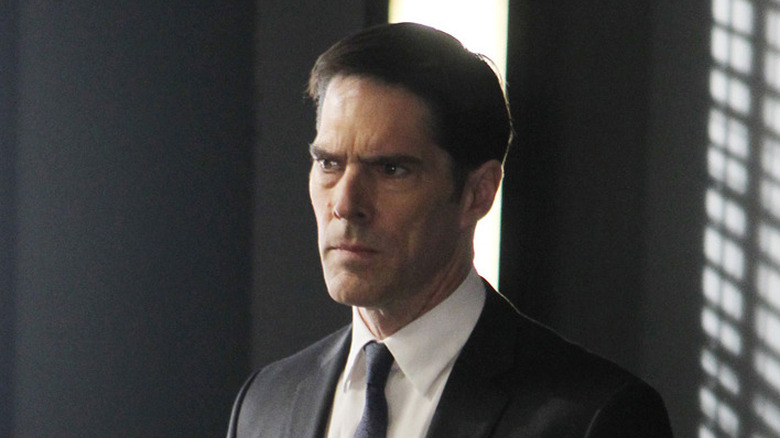 CBS
When asked which character they thought was the most serious, "Criminal Minds" fans on Reddit made their voices heard. User reyn-egade submitted a poll with Jason Gideon (Mandy Patinkin), Aaron Hotchner (Thomas Gibson), Will LaMontagne (Josh Stewart), and Leroy Jethro Gibbs (Mark Harmon) from "NCIS" as options and the results weren't even close. LaMontagne got 19, Gibbs received 28, and Gideon notched a respectable 139 votes, but the big winner was Hotch, who received 451 out of 637 votes — good enough for 70% of respondents. 
In addition to voting, other users definitely had some thoughts on the matter. User GlitchingGecko called Gibbs "a complete hard-ass," but pointed out that "as soon as he's around a kid he turns into a marshmallow." User Suitable_Emergency34 said they understood why Hotch came out on top, but wanted to point something out. "At least Hotch can joke around, or at least he did more often in season 1. Seeing that for the time the Gideon was there, I barely saw him smile or anything, I'd say he's the most serious/stoic character."