The A-List Star Will Smith Always Considered His Box Office Nemesis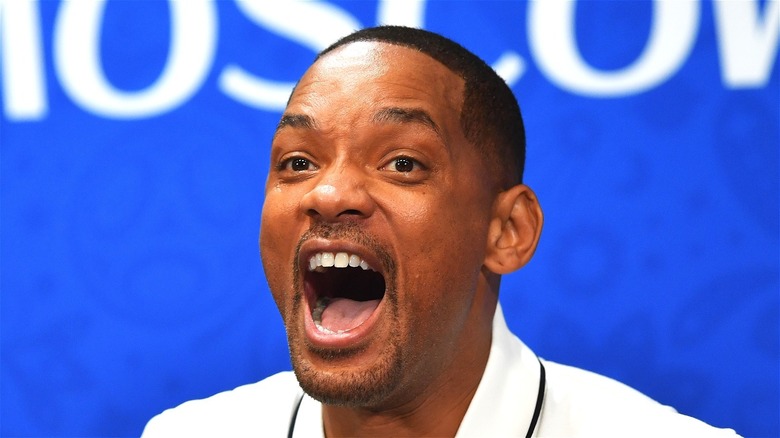 Dan Mullan/Getty Images
There's a reason Will Smith is one of Hollywood's top earners. His charisma radiates on screen, and he's never been limited to one genre. The Oscar-nominated actor has proven he has what it takes to deliver a solid comedy, action, and drama film. He's also rather selective about the roles he takes on and has turned down some massive blockbuster films like "The Matrix" and "Django Unchained." For the former, Smith admitted on his YouTube channel that a pitch meeting with the Wachowski sisters turned him off, as he didn't quite understand their description on bullet timing.
Smith's reason for turning down "Django Unchained" was because he wanted to avoid a specific type of film early on in his career. "I've always avoided making films about slavery," he told GQ. "In the early part of my career... I didn't want to show Black people in that light. I wanted to be a superhero. So I wanted to depict Black excellence alongside my white counterparts." The actor said he wanted to take on impressive roles like ones offered to one of Hollywood's biggest stars — someone GQ labeled as his "nemesis" in the business.
Will Smith's box office nemesis is a longtime pal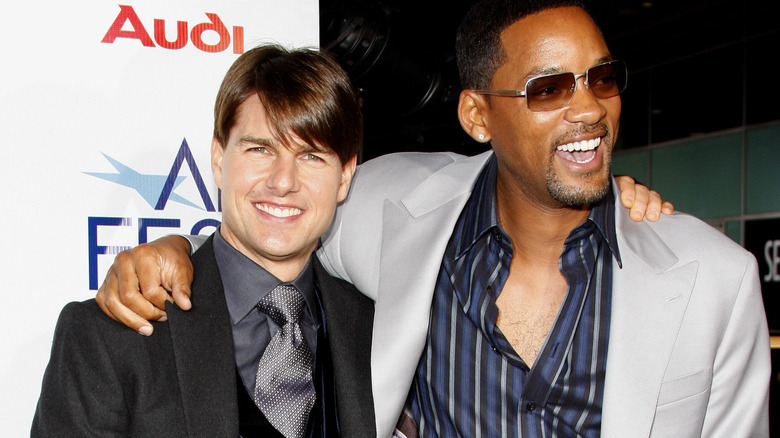 Tinseltown/Shutterstock
In the mid to late '90s, Will Smith was on fire. The actor put out hit after hit, including "Bad Boys" and "Independence Day," which both earned over $100 million according to The Numbers. At the same time, Tom Cruise was nabbing big role after big role, starring in "Mission: Impossible," "Jerry Maguire," and "Eyes Wide Shut." Smith noted (to GQ) that fellow thespian Cruise was "the only person who was sustaining a movie career beyond what I could figure out." After a massive string of successful movies from the '80s and early '90s, Cruise showed no sign of stopping — and still hasn't as his action films continue to dominate the box office (via The Numbers).
Smith never needed to compare himself to Cruise, as his career stays in an upward trajectory. After starring in "Men in Black," Smith couldn't be stopped as he added films like "Hitch" and "I Am Legend" to his resume. While GQ referred to Cruise as Smith's nemesis, it was strictly on a business level. The two happen to be friends, with the latter admitting, "Tom and I became friends in the middle of his public difficulties. That's when I want to be there. If everything is great, call somebody else. Call me when you need help. I love it." Now, if we could just get those two in a movie together...