Game Of Thrones Star Discusses Intense Fan Theory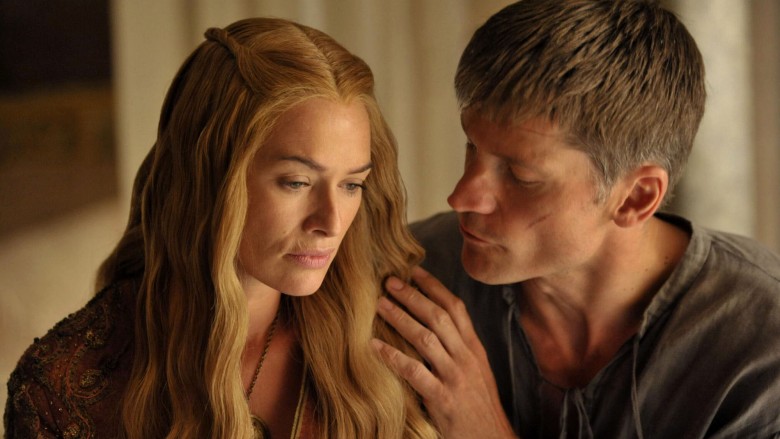 Could Jaime Lannister actually kill his sister Cersei in the next season of Game of Thrones? Actor Nikolaj Coster-Waldau says it's possible.
Coster-Waldau, who plays the blonde-haired, one-handed former knight Jaime on HBO's Game of Thrones, recently sat down for an interview with Mashable in which one particularly dark fan theory popped up.
Over the past six seasons of the fantasy drama series, plenty of characters have lied to one another, committed murder, and betrayed friends, family, and lovers. It's safe to say that healthy relationships don't exactly fit into the Game of Thrones narrative, and the Lannister twins are no exception. Jaime and his sister Cersei (Lena Headey) don't have the greatest or most conventional dynamic ever (and that's putting it lightly). But will it lead to violence? A popular fan theory suggests that Jaime will murder Cersei sometime soon.
According to Coster-Waldau, that fan theory "makes sense." However, he isn't quite convinced Jaime has the guts to do it, at least not right now.
"It's a valid theory. I can see [that] it makes sense," Coster-Waldau began. "It has a beautiful... it's a nice circle [that] they are born together in the womb and then he kills her at the end... it makes sense."
Additionally, the actor commented on whether his drive to slay Cersei is in response to her committing mass genocide in the season 6 finale as a means to gain power. After all, Jaime did slaughter the Mad King Aerys Targaryen (David Rintoul) for doing the very same thing.
"You could say that... the motivation for [murdering the Mad King] would be the same for killing Cersei," said Coster-Waldau. "But I haven't seen anything yet before season 7 that would make me believe that he was capable of doing that."
Though he seemed to appreciate and acknowledge the theory's poetic undertones and understandable origin, he emphasized that any theories will only hold real weight when and if the Game of Thrones showrunners decide to make them canon.
This isn't the first time Coster-Waldau has commented on the popular fan theory. In a past interview with Huffington Post, he noted that the theory is "beautiful" and "romantic," but it's "probably too obvious" to be true.
It looks like we'll have to wait and see who makes it out alive in the next season of Game of Thrones. The series returns to HBO for its seventh season on July 16. In the meantime, check out the untold truth of Game of Thrones.