Ozark's Bloody Season 4 Teaser Has Fans Buzzing For The Show's Finale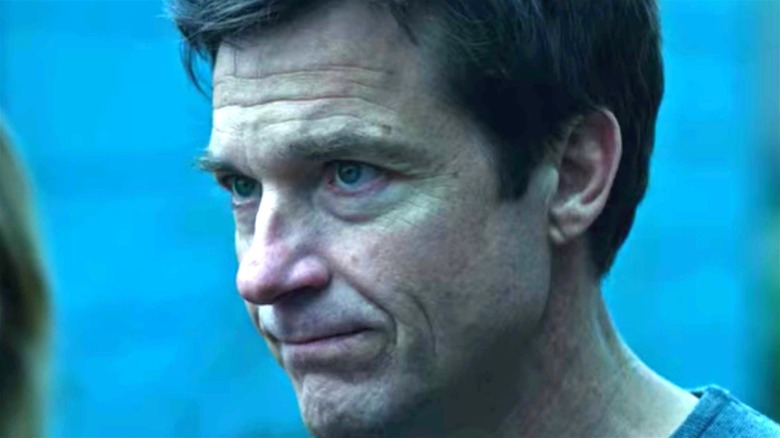 Netflix
Netflix's "Ozark" has been a big hit for the streamer since the first season debuted in 2017. The series has bagged three Emmys (via the Emmys official site) over the years, holds an 81% rating on Rotten Tomatoes, and, in 2020, it was the most viewed show on the streaming platform. Those are some impressive statistics, and it's safe to assume that there are millions of people out there who are counting the days for Season 4 to arrive.
Starring Jason Bateman and Laura Linney, "Ozark" follows a married couple who move from Chicago to Missouri and launch their own money-laundering scheme. This new venture brings them into contact with some very bad people of the law-breaking variety. The last time we saw Bateman and Linney's characters in action, they were stuck in a sticky situation with Omar Navarro (Felix Solis), the violent cartel kingpin who's been forcing the couple to launder money. 
The fourth installment of "Ozark" will be the show's final season, per a June 2020 report from The Hollywood Reporter, but that doesn't guarantee everyone will live happily ever after. The teaser for Netflix's "Ozark" Season 4, which debuted during the streamer's virtual Tudum event on September 25, hints things are about to get so much worse for the spouses as this story comes to a close. 
Don't expect wholesome family drama in Ozark Season 4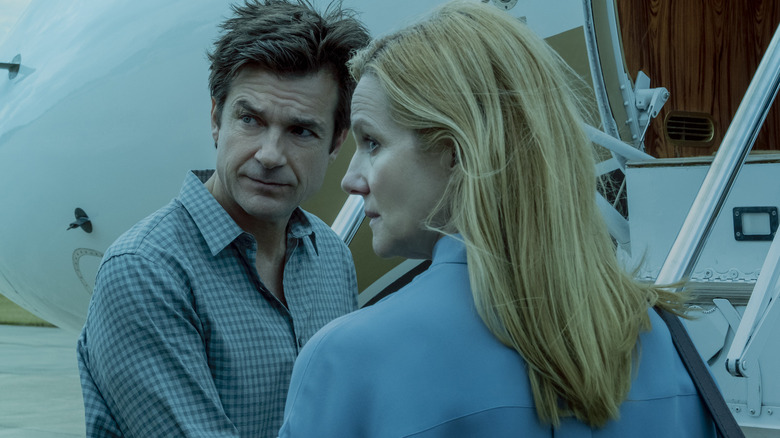 Steve Dietl/Netflix
The sneak peek "Ozark" Season 4 clip (via YouTube) opens at a party with mariachi music playing and the guests having a good time. The celebration doesn't last long; the footage quickly cuts to Marty (Jason Bateman) and Wendy Byrde (Laura Linney) in a bathroom. The couple stands at a sink and cleans blood off of each other. Both Marty and Wendy are visibly shaken are they try to erase signs of wrongdoing. The trailer ends with the married couple staring into the hallway of a mansion as looks of concern spread across their faces. It sounds like someone is coming toward them, which suggests more trouble is coming for the money-launderers.
On Twitter, the new "Ozark" Season 4 clip included news that the upcoming season will arrive in 2022. Fans shared their reactions to both the clip and the release date. Twitter user @adaabrooks wrote, "Let's go!" and added in a fancam of Wendy Byrde. Additionally, user @TheVelvetVoyce queried about the 2022 debut, asking, "As in January 1, 2022?? Cuz we['ve] been waiting long enough!! Lol." "Ozark" fan @KayleighRossett joined in, adding, "Yeah, I'm going to need you to narrow down that time frame a bit..." Finally, @RawlinJulia echoed every fan's thoughts, writing, "Yeah, brilliant. One of the best shows I have seen on Netflix."
"Ozark" Season 4 lands on Netflix in 2022.