We Finally Know The 2021 Release Date For Netflix's Cobra Kai Season 4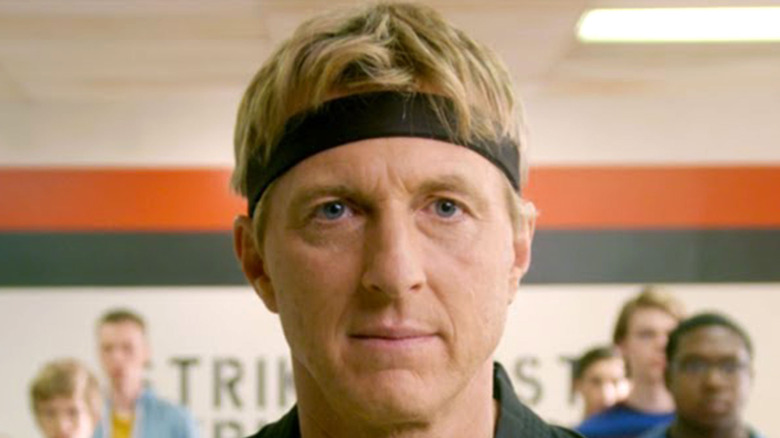 Netflix
Reboots, revivals, and reimaginings are all the rage these days. Bankable IPs are always guaranteed to generate interest among viewers, but you often find that they never live up to what came before. That criticism can't be lobbed at "Cobra Kai," though. Netflix's "Karate Kid" sequel series isn't only a worthwhile follow-up to the beloved film franchise, but it's also led to a new generation of fans discovering it.
Set 24 years after the events of "The Karate Kid," the "Cobra Kai" chronicles the present-day rivalry between Johnny Lawrence (William Zabka) and Daniel LaRusso (Ralph Macchio) while also using their expertise to coach a new generation of fighters. The younger characters include Daniel's daughter Samantha LaRusso (Mary Mouser), Miguel Diaz (Xolo Maridueña), and Robby Keene (Tanner Buchanan), all of whom are prone to getting into trouble in their own right.
While the story until now has been all about the rivalry between Johnny, Daniel, and their students, "Cobra Kai" Season 4 looks set to have them team up to take down a bigger threat. But when can fans expect to see the next installment of Netflix's combat-heavy comedy-drama, and when is it dropping on the platform?
Netflix has confirmed a 2021 release date for Cobra Kai Season 4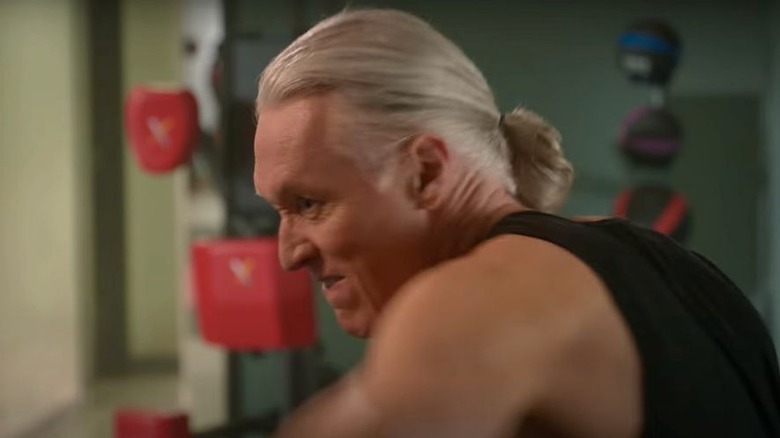 Netflix
"Cobra Kai" Season 3 ended on a dramatic note as the villainous John Kreese (Martin Kove) took charge of his former dojo, adopted Robby as his prize student, and enlisted the help of an old war buddy to help him wreak havoc in the next series. With the Big Bad set to pose problems for everyone, Daniel and Johnny must put their differences aside and come together in the name of the greater good.
The stakes are higher than ever in the newest clip for "Cobra Kai" Season 4, which you can view on the show's official Twitter account. The trailer shows Johnny and Daniel preparing their students for the upcoming All-Valley Karate Tournament and putting their feud to bed. The trailer makes it clear that they have different ideas in mind for teaching the kids. Kreese also makes an appearance, and another unwelcome face joins him in the form of Terry Silver (Thomas Ian Griffith). Expect them to strike hard and show no mercy.
If the teaser isn't exciting enough, Netflix also revealed the release date for the new season. Fans can look forward to more "Cobra Kai" on December 31, 2021 — so don't go making any other New Year's Eve plans.