The Surprising Role That Made Jim Carrey The Most Money In His Career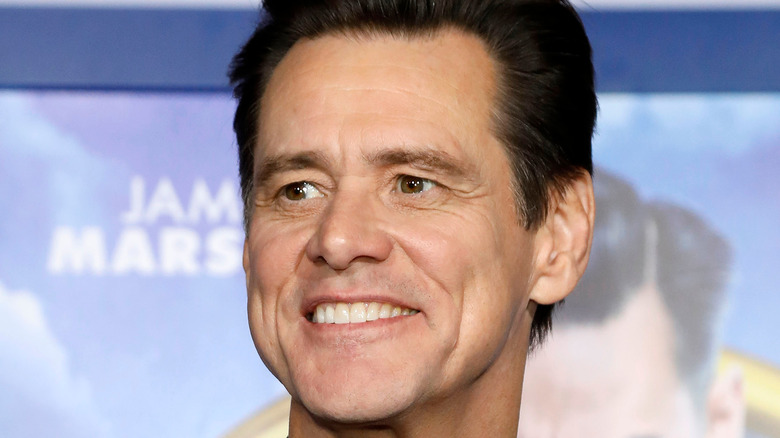 Joe Seer/Shutterstock
The acting career of Jim Carrey spans 40 years and includes a myriad of classic films. From "Ace Ventura" to "The Mask" to "The Truman Show," the comedian has a resume full of well-respected hits. These days, he's been continuing his work through various roles, most notably that of Dr. Robotnik in the live-action "Sonic the Hedgehog" film and its upcoming sequel. However, he's also kept consistent work in television, starring on "Kidding" from 2018-2020 while also popping in on "Saturday Night Live" (via IMDb) to portray President Joe Biden from time to time.
As it stands, Carrey's success has made him one of the wealthiest men in Hollywood. According to estimations made by The Richest, he is the 38th richest actor of all time, with a fortune of $150 million. The comedian outranks some of the most notorious names in Hollywood, like Robert De Niro and Al Pacino, in terms of net worth. Dozens of projects contributed to Carrey's wealth, but what might surprise you is the role that made him the most money of all.
Yes Man is Jim Carrey's most lucrative film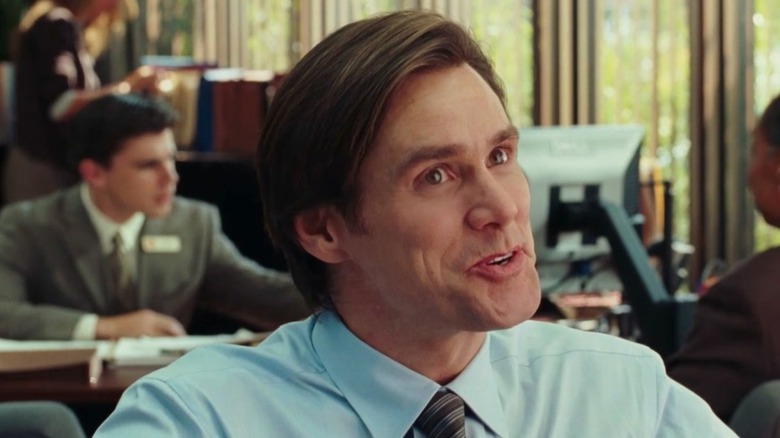 Warner Bros.
The 2008 film "Yes Man" may not be Jim Carrey's most successful film in terms of reception as it only holds a 46% on Rotten Tomatoes due to its predictable nature. However, it is by far his most lucrative venture. In fact, the money he earned from that performance stands as one of the highest-paid movie roles of all time, according to Insider. Even more impressive, however, is the deal Carrey made to earn that money.
According to Forbes, Carrey turned in his initial salary on the film in exchange for joint ownership over it. After the film grossed $230 million worldwide, Carrey's earnings clocked in at a whopping $30 million. That's one-fifth of his total net worth as calculated by The Richest. It stands as the 20th highest paycheck ever earned by an actor for a single movie role. As one of the highest-paid actors of all time, it almost makes you wonder why Carrey continues acting at all.