What The Final Girl In Wes Craven's New Nightmare Looks Like Today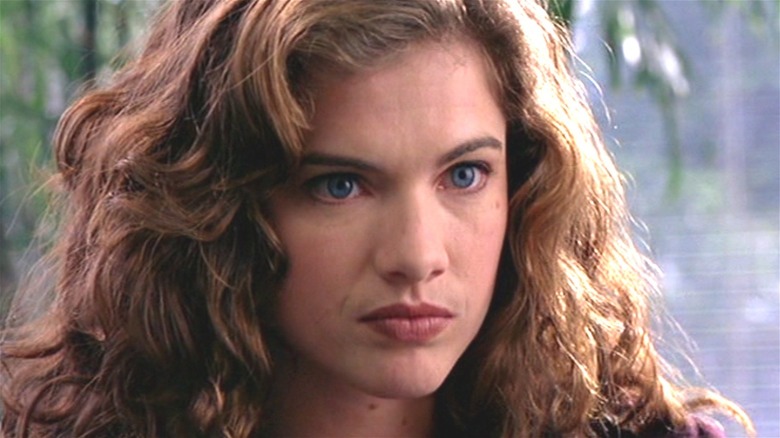 New Line Cinema
A masterclass in meta-horror, "Wes Craven's New Nightmare" bridges the director's most iconic villain with a nightmarish fictionalized reality. The 1994 slasher is the seventh entry in the "A Nightmare on Elm Street" franchise, though, unlike the others, it's a standalone film.
The film sees a more sadistic version of Freddy Krueger (Robert Englund) cross over into the real world to terrorize the "A Nightmare on Elm Street" cast and crew members. The bladed villain targets actor Heather Langenkamp, who portrayed Nancy Thompson in the original film and later in "A Nightmare on Elm Street 3: Dream Warriors."
Langenkamp, like many of her colleagues, portrayed a fictionalized version of themselves in "New Nightmare." Convinced by the movie version of Craven, she reprises her iconic Final Girl role one last time to defeat the infamous slasher.
With the dream-invading villain behind her, what is the real Heather Langenkamp up to today?
Heather Langenkamp embraces her Final Girl status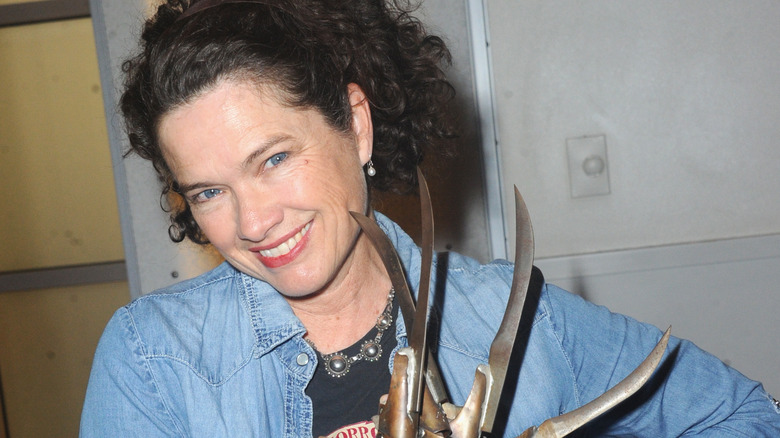 Albert L. Ortega/Getty Images
Though Heather Langenkamp's days as Nancy Thompson are behind her, she still looks fondly on the character. In an interview with Pop Horror, the actor said, "I think I got to play one of the very best female roles ever," calling Thompson "tough" and "a great example."
In 2011, Langenkamp produced the autobiographical documentary "I Am Nancy." It examined the phenomenon of "A Nightmare on Elm Street" and her breakout performance as the film's heroine, as well as her subsequent collaborations with director Wes Craven.
Langenkamp is still acting today, and she's also directing short films and working behind the scenes as a makeup coordinator on horror films like "Dawn of the Dead" and "The Cabin in the Woods." Most recently, she has an upcoming lead role in the Netflix thriller series "The Midnight Club."
Despite her busy schedule, Langenkamp is open to reprising her "New Nightmare" character again. "I think if that opportunity came up, it's almost a fantasy to even think about, but I would definitely do it," she said (via Pop Horror).