Clues About Who Skunk Is On The Masked Singer Season 6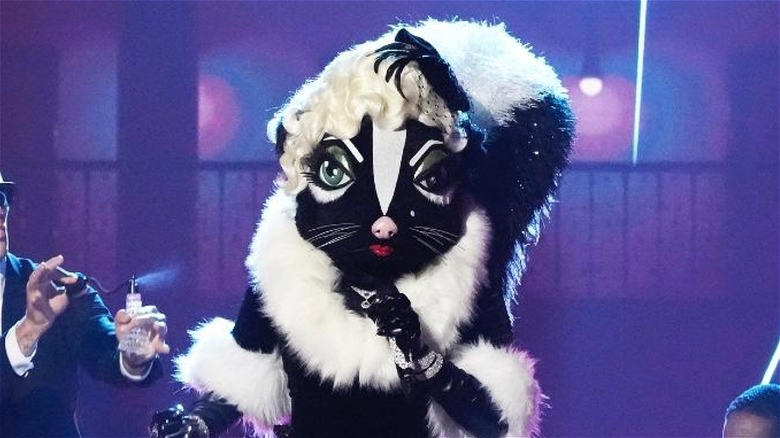 Fox
Get ready to huddle around your TV with Shazam at the ready because we have another season of "The Masked Singer" in front of us. The singing reality series has been a massive hit for Fox since it first debuted, and now, with two seasons coming out per year, there are double the chances to figure out who's the voice behind the mask. 
The Piglet, a.k.a. Nick Lachey, won earlier in 2021 for his amazing vocals, and already, you can tell crowning a winner for Season 6 of "The Masked Singer" is going to be a tough one. Some outstanding vocalists have already performed, and while we still don't know who most of the performers are, you know there are some professional singers in the mix. One individual who's clearly had some vocal training is the Skunk, who sung a beautiful rendition of "Diamonds" by Sam Smith during the Season 6 premiere episode. 
The judges threw out many names, like Mary J. Blige, Janet Jackson, and Erykah Badu. However, when you put all of the clues together, one name makes more sense than all of the others.
The Skunk has the same sultry tones as Faith Evans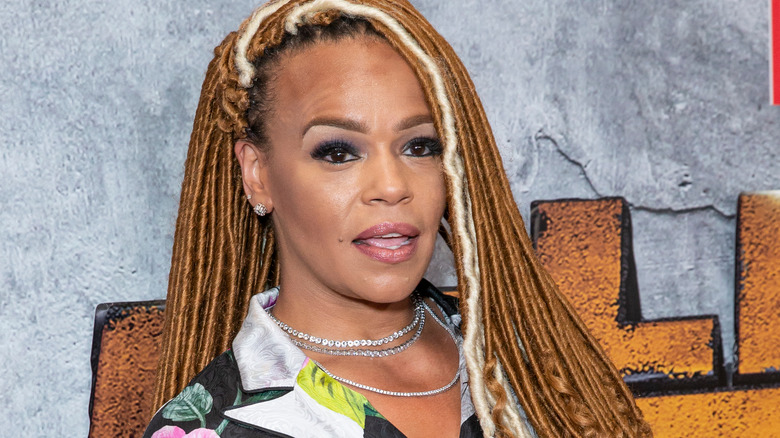 Lev Radin/Shutterstock
Robin Thicke actually guessed the Skunk was Faith Evans based on her vocal performance. You can certainly hear the similarities between the Skunk's voice and Evans's, but there's more to this pondering than that. 
First and foremost, one of the clues is a vase with the letter "D" on it. This points to the singer being a certified diva, and Faith Evans certainly belongs in that category, especially seeing how she's one of the performers showcased on the reality series "R&B Divas: Atlanta." "Diva" is right there in the name, and if that wasn't enough, Skunk talks about how people assume she's always down for an argument. On "R&B Divas," fights have been known to break out every once in a while, so she could be alluding to that. 
The Skunk also mentions how she took a break to focus on family in her clue package. According to the singer's biography, Evans did, in fact, take a break from music after releasing a Christmas album in 2005. She wouldn't release another album until 2010's "Something About Faith," which her own record label put out. We're sure those clues could relate to someone else, but all signs point to Faith Evans as of right now.