Lea Thompson And Christopher Lloyd Will Time Travel Again In The Most Unexpected Possible Way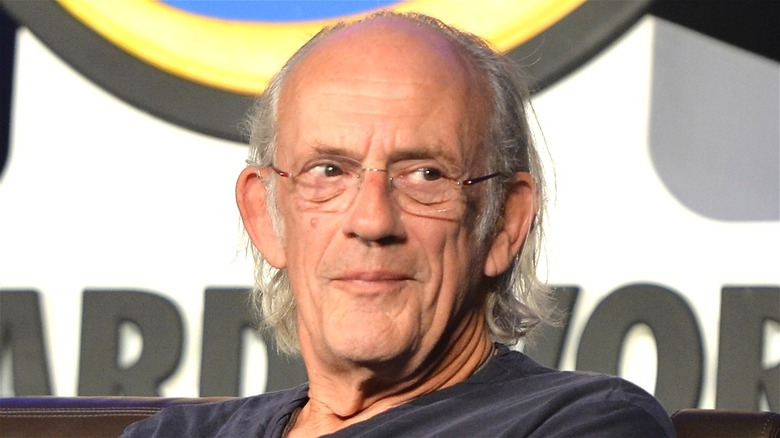 Daniel Boczarski/Getty Images for Wizard World
Great Scott!
That's the only possible response to the news (via Entertainment Weekly) that "Back to the Future" stars Lea Thompson and Christopher Lloyd are reuniting for a new time travel-themed movie.
Lloyd famously played mad scientist Doc Brown, the inventor of the DeLorean time machine, in the legendary 1980s sci-fi comedy franchise, while Thompson played Lorraine Baines-McFly, the mother of Marty McFly (Michael J. Fox), who has the hots for her son when he travels back to 1955. "Back to the Future" is one of the greatest film franchises of the '80s; on Empire Magazine's list of the 500 greatest films of all time, "Back to the Future," was ranked #23, while "Part II" came in at #498.
The cultural legacy of "Back to the Future" is so strong that 36 years after the first movie came out, it's still meaningful and exciting that two of its stars are reuniting. However, this probably wasn't how you expected Doc and Lorraine to meet again.
Next Stop, Christmas goes back to the holidays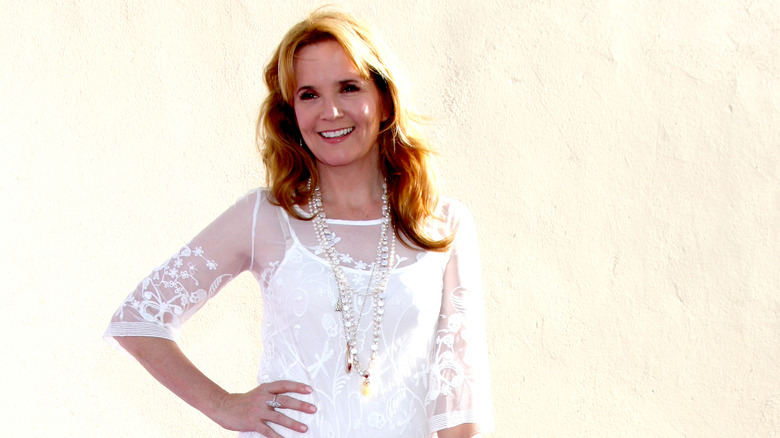 Kathy Hutchins/Shutterstock
The movie is a Hallmark Channel original called "Next Stop, Christmas." The official synopsis from Entertainment Weekly describes the time-travel element that drew Lloyd and Thompson to the project. Instead of a car, "Next Stop, Christmas" has a time-traveling train. "Angie wonders what her life would be like if she had married a former boyfriend who became a famous sportscaster," the description reads. "She takes the train home to spend Christmas with her family and inexplicably finds herself 10 years in the past. With the advice of the train's enigmatic conductor, Angie has the chance to revisit that Christmas and learn what — and who — is truly important to her."
Lloyd plays the enigmatic train conductor. It's unconfirmed what character Thompson is playing, but presumably, she's portraying Andie's mother.
The cast of "Next Stop, Christmas" also includes Lyndsy Fonseca, star of the Disney+ series "Turner & Hooch," and "Days of Our Lives" star Chandler Massey.
"Next Stop, Christmas" premieres on the Hallmark Channel on Saturday, November 6 at 8 p.m. ET/PT.