The Mystery Flop Defying Odds And Getting A Second Chance On Netflix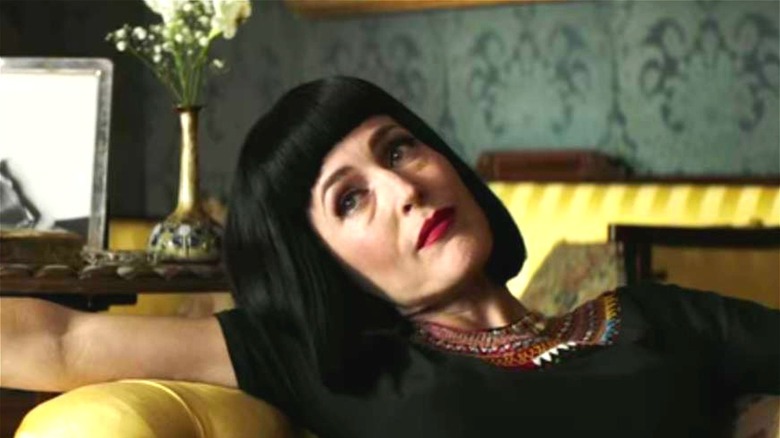 Vertical Entertainment
When it comes to the mystery genre, a few names instantly come to mind. Arthur Conan Doyle brought to life arguably the greatest detective in fiction with Sherlock Holmes while Raymond Chandler cranked out one iconic tale of intrigue after the next. Yet, it's impossible to discuss these types of stories without bringing up one of the most prolific authors who's ever lived bar none — Agatha Christie.
When you think about all of the tropes and conventions that have gone on to define the mystery genre, you can thank Christie for coming up with them. She remains one of the top-selling authors who's ever lived, with such works to her name as "The Mystery of the Blue Train," "Death on the Nile," and "Murder on the Orient Express."
Naturally, there are some of her works that haven't received quite the same level of recognition. But the name "Christie" will always draw in viewers. That's why it's worth giving 2017's "Crooked House" another shot. It barely made a blip on the box office radar when it first came out, but now, it appears audiences are giving it another chance on Netflix. And there are many reasons why you should do the same.
Don't trust anyone in this Crooked House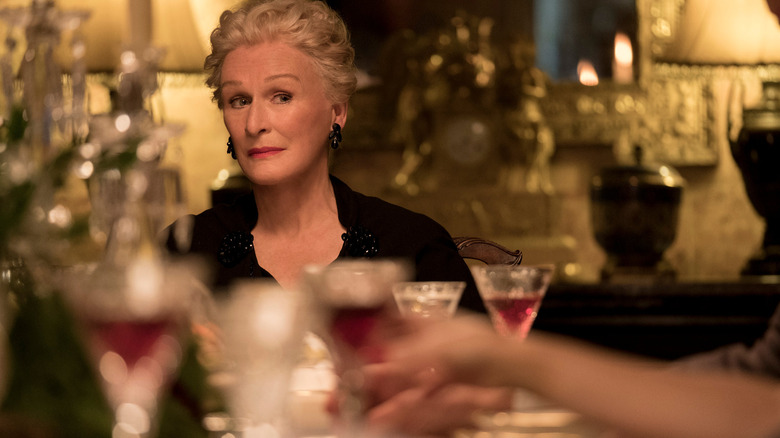 Vertical Entertainment
The plot of "Crooked House" kicks off when private investigator Charles Hayward (Max Irons) receives a visit from Sophia Leonides (Stefanie Martini), the granddaughter of a wealthy business tycoon who was recently murdered. The Leonides family is massive and eclectic, so virtually everyone is a suspect. Charles spends time with the family, interviewing them one-by-one to acquire more information about who was behind the dastardly deed. The film boasts an impressive British cast consisting of Glenn Close, Terence Stamp, and Gillian Anderson.
All the hallmarks of a classic whodunnit are there in a way only Christie could achieve, proving that even years after the original novel came out, her mysteries still enchant. It's clear to see how stories like this one went on to influence the next generation of mystery storytellers, most notably with 2019's "Knives Out." Still, while the set-up may be familiar, you won't see the twist at the end coming.
The film earned relatively good reviews when it first came out, but it just didn't manage to find an audience at the time of its release. Perhaps the success of "Knives Out" has more people checking out mystery films to see what else is there. Regardless, Emily Yoshida of Vulture enjoyed the film when it debuted, writing, "'Crooked House' knows what its job is: to set up a tangled web of colorful characters, throw in a few red herrings, set off its dynamite, and make its exit while the smoke is still in the air." See what Netflix subscribers are obsessed with by checking out "Crooked House" during your next movie night.