Here's How Blue Bloods Fans Really Feel About Paula Hill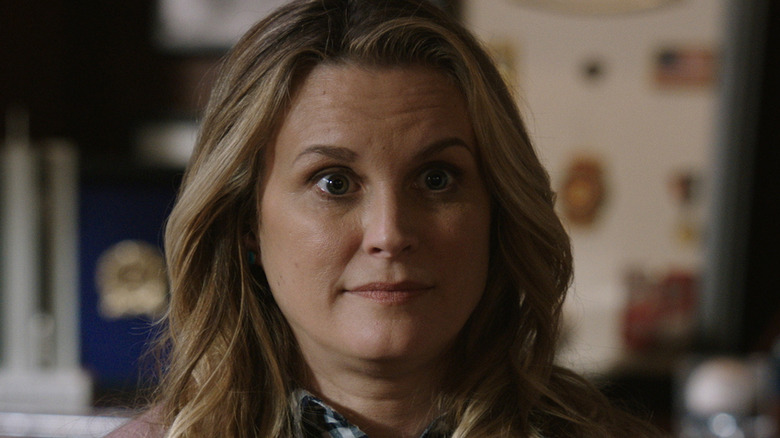 CBS
The family dinners are a pivotal point in every episode of the popular law enforcement drama "Blue Bloods," illustrating how family is central to the show. The series started airing in 2010 and was created by celebrated writer-producer duo Mitchell Burgess and Robin Green — who are best known for their work on "The Sopranos." "Blue Bloods" follows the Reagan family, whose members hold various positions in and adjacent to the NYPD: police commissioner Frank Reagan (Tom Selleck); his father and retired police commissioner Henry (Len Cariou); his oldest son, Danny (Donny Wahlberg), a detective; his daughter Erin (Bridget Moynahan), a prosecutor; and his youngest son, beat cop Jamie (Will Estes). 
In the last episode of "Blue Bloods" Season 10, both viewers and the Reagans were astonished to find out that Frank's deceased son Joe actually had a son of his own. They are informed of this fact by Joe's old classmate and girlfriend, Paula Hill (Bonnie Somerville), in a move that left fans incredulously scratching their heads.
Robbing the Reagans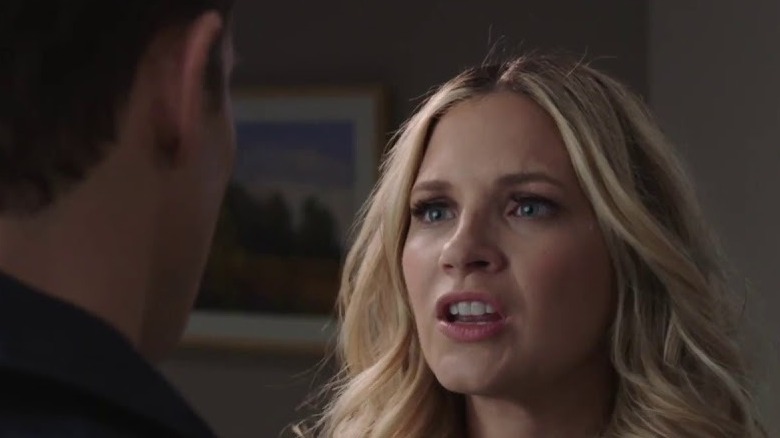 CBS
Frank Reagan's second son Joe has been dead for 12 years and the surprise twist that he had a child understandably came as a bit of a shock. "Blue Bloods" fans weren't just baffled by the writers' decision, but by the messenger: Paula. Reddit user CJaneNorman didn't leave much room for nuance in the title of a discussion post about the character: "Opinions on Paula Hill, sympathy or dislike? Is she a good mom or a selfish person?" They elaborated that they'd watched the episode at the end of "Blue Bloods" Season 10 more than once and found themselves "disliking her more and more" with repeated viewings. The reason? "Not only did she rob the Reagans of a chance to know Joe, their grandson great grandson and nephew, but she robbed her son of half a family."
More than one response said the move reflected selfishness on Paula's part, as she also denied Joe Sr. the chance to know his son while he was still alive and denied her son the chance to know his father. "It made 0 sense that she kept it a secret for so long, as then came out with it because Mommy [felt] his assignment was too dangerous. So she decided it was time to pull in a favor after 20-whatever years," user AnotaCocktail said.
Fans may also be wondering how Joe Jr. ever made detective; seeing as he's an adult in his 20s, it's reasonable to expect that he could and should have looked into his potential extended family much sooner, given that Joe Reagan's name is on his birth certificate, as one user pointed out — though that could be ascribed to a plot hole due to writing rather than a character detail.