What The Final Girl From Evil Dead Looks Like Today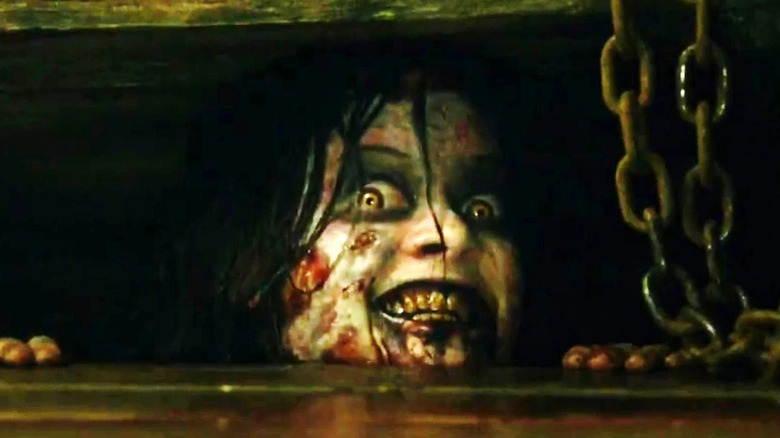 Sony Pictures Releasing
In the 2013 "Evil Dead" reboot Mia Allen's (Jane Levy) friends try to get her sober after she overdoses. They believe that it's in her best interest for her to quit heroin cold-turkey in a secluded forest, but Mia soon decides to make a run for it. Unfortunately, she doesn't get very far and becomes possessed. Eventually, all of her friends die in a variety of gruesome ways, leaving her to face the demon alone. Thankfully, she finds a chainsaw and manages to survive the traumatizing (and extremely bloody) encounter, making her the film's final girl. While speaking to HeyUGuys in 2013, Jane Levy revealed that she showed almost as much perseverance as her character while filming the movie. She asserted that it was the "hardest job [she will] ever do" and explained that the film was "extremely physical," as it relied on practical effects.
"There was one point in the shoot where I remember waking up and I really didn't — I thought I had to run away. Like how am I going to finish this movie? I can't do it but I did somehow," said Levy. 
Over eight years have passed since Levy portrayed Mia. Here's what the final girl from "Evil Dead" looks like today.
Jane Levy was recently on a popular NBC show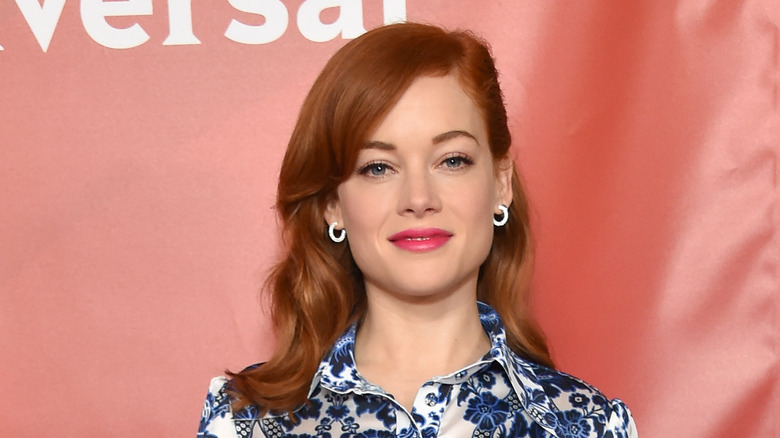 DFree/Shutterstock
After "Evil Dead" debuted, Jane Levy has had starring roles in projects like "Suburgatory," "Don't Breathe," and "Castle Rock," as reported by IMDb. She also played SPRQ Point executive manager Zoey Clarke on the NBC series "Zoey's Extraordinary Playlist." During a June 2021 interview with AwardsWatch, the Golden Globes nominated actress shared that she is "really proud" of the show, which has since been canceled. 
"I think that we do something that is very particular and you know, there isn't much else to compare our show to. You know, many people have spoken to me and have said, 'I had no idea that the show was going to be what it was,'" said the 31-year-old. She also shared her future plans for her career, noting that she has a background in athletics and would like to work on "a female sports film or limited series." She explained that she "grew up playing soccer" and "committed a lot of [her] life to athletics at a very young age." She went on to say that she "thinks that there's not many great female sports movies and film and TV." 
"I just think there's a lot to be told about females in sports that we haven't yet so I would be interested in doing that," said Levy.