Julia Roberts' Highest-Grossing Movie Might Surprise You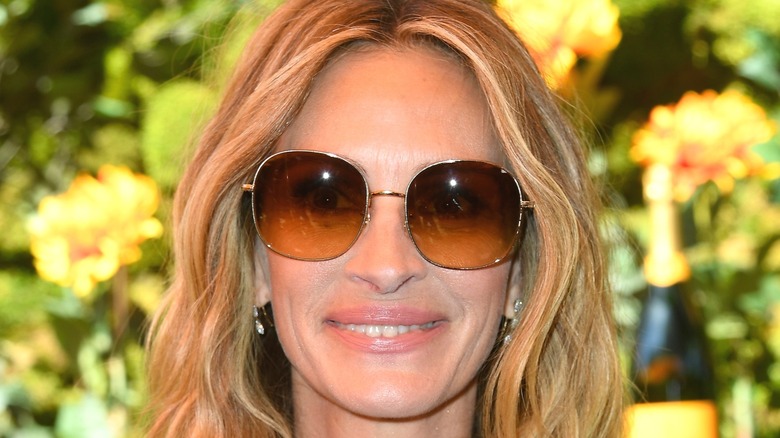 Frazer Harrison/Getty Images
Julia Roberts has one of the most iconic smiles in the history of cinema — and for good reason: Since the late 1980s, she has enjoyed a lengthy career as a supremely bankable star. The redheaded actress set the box office on fire in 1990 with "Pretty Woman," one of that year's biggest blockbusters, and helped carry 11 more movies past the prized $100 million mark after her first blazing rom-com smash. To this day, "Pretty Woman" remains Roberts' strongest box office performance as a leading lady, though it's not quite her strongest overall.
With four Academy Award nominations, one Oscar win, and three Golden Globe Awards to boot, Roberts indisputably continues to be one of the best-known figures in Hollywood, even if her presence isn't as ubiquitous onscreen as it used to be. But while Roberts also gave unforgettable performances as a runaway bride in 1999 and as whistleblower Erin Brockovich the following year, her highest box-office receipts came courtesy a movie in which the inimitable star played a less-prominent role.
Roberts helped Ocean's Eleven at the box office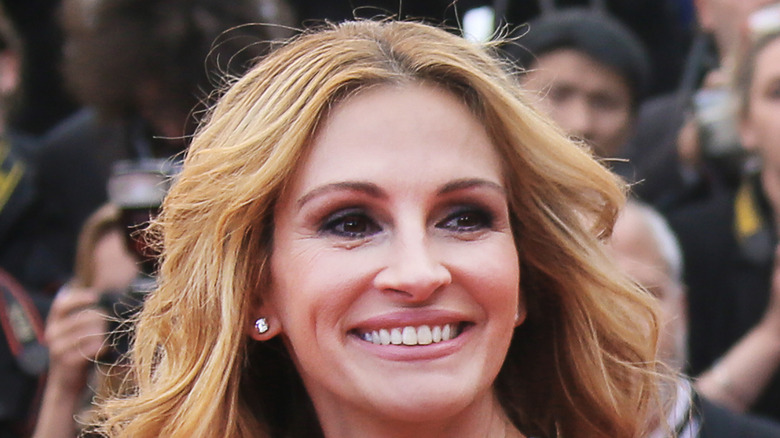 Denis Makarenko/Shutterstock
"Pretty Woman" pulled in a muscular $433 million at the global box office, but that was only good enough for second place on this star's résumé (via The Numbers).
Roberts' sparkling career is dominated by leading roles in major movies ranging from the stalker thriller "Sleeping With the Enemy" to the family-friendly Peter Pan spin-off "Hook." But it's her much smaller role in "Ocean's Eleven," as the estranged wife of George Clooney's titular thief Danny Ocean, that captures the crown as the highest-grossing title on Roberts' filmography.
In the film, Roberts is billed beneath Clooney, Brad Pitt, Matt Damon, and Bernie Mac, but her performance as Tess Ocean was nonetheless integral to the smash hit's high-whopping domestic box office total of $183.4 million, and an even more staggering $451 million global haul (via The Numbers). To wit, she reprised her role in the 2001's sequel, "Ocean's Twelve," which hit theaters three years later and took in more than $363 million.
Sandwiched between those two "Ocean's" installments, in terms of domestic box office success, are films with which Roberts is more obviously associated: "Pretty Woman," "Runaway Bride," "My Best Friend's Wedding," and "Erin Brockovich." Also in the mix is "Wonder," the Oscar-nominated family drama from 2017 that earned a surprising $313 million.