Kevin Feige Teases Howard The Duck's MCU Future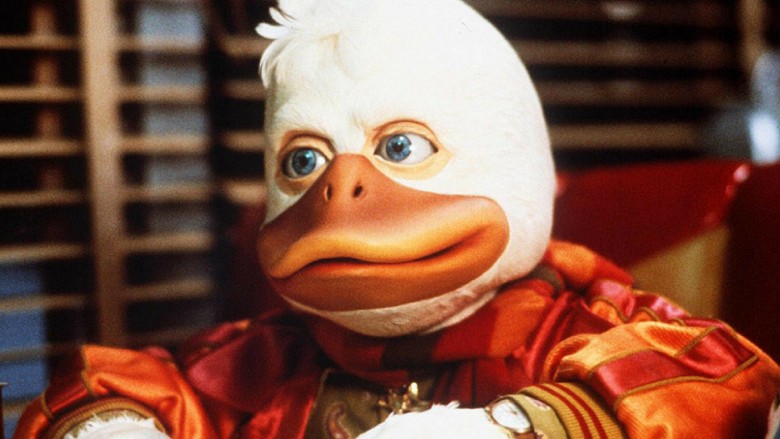 When Howard the Duck appeared in the end credits of Guardians of the Galaxy, many fans began to get hopeful that they would get a new standalone film around the character, one that could right the wrongs of the ill-received 1986 outing. However, that has yet to come to fruition, with Guardians writer/director James Gunn saying that he just wanted a chance to take his own stab at the character and that he wasn't making the promise of a future standalone. Still, since then, people have been pushing to know the future of Howard the Duck in the MCU, and now, Marvel Studios head Kevin Feige has a (very vague) answer. "You know, the fun thing about Howard is he shows up where you least expect him," Feige said at a recent press event for Guardians of the Galaxy Vol. 2. (via Screen Rant) "So, like, who knows where he's going to appear next?"
Feige's comments could mean that Howard the Duck's next appearance has already been filmed (or, at least, decided on), especially considering he didn't say that he was unsure of the character's future entirely. If he is willing to say that Howard the Duck might appear, it seems like Marvel must already have a plan for him, one which we will hopefully learn about soon. (Spoiler alert: The character does have a brief cameo in Vol. 2, but this is probably too small and too predictable to fit with Feige's comments. It's possible that a future MCU movie like Thor: Ragnarok, Guardians of the Galaxy Vol. 3, or even Avengers: Infinity War could feature the potential inclusion Feige is talking about.)
While we wait to learn more about Howard the Duck's future in the MCU, see some other superhero movie cameos that were kept under wraps.