Where Was Jaws 2 Actually Filmed?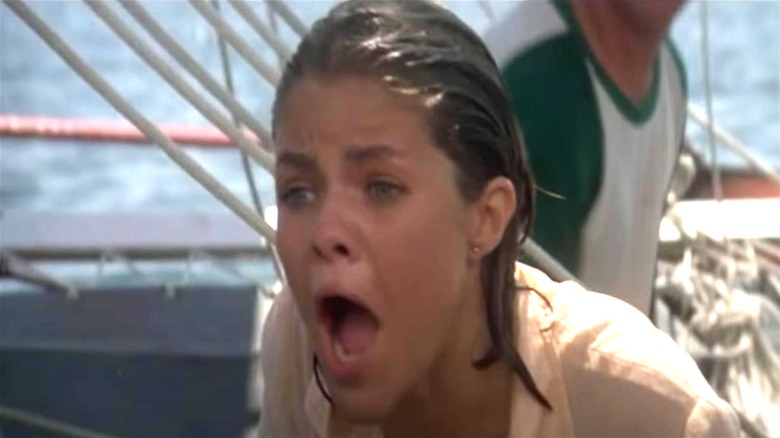 Universal Pictures
"Jaws 2" is the 1978 followup tp Steven Spielberg's summer horror masterpiece, and while it doesn't quite have the same reputation as the first "Jaws" — which literally created the summer blockbuster phenomenon — it's still a solid horror flick that "Jaws" lovers enjoy. "Jaws 2" swapped out Steven Spielberg for director Jeannot Szwarc, but it did bring back two stars from the first movie, Roy Scheider and Lorraine Gary.
Like "Jaws," the plot of "Jaws 2" is pretty simple. When another great white shark starts menacing the town of Amity, New York, it once again falls to local police chief Martin Brody (Scheider) to put a stop to it. Like the last time a shark attacked Amity, the locals don't believe Brody until it's nearly too late. Also like last time, when the shark threatens his own children, Brody takes matters into his own hands and hunts it down.
"Jaws" was mostly filmed in Martha's Vineyard (via HGTV). But even though "Jaws 2" shares the same fictional location, the filmmakers used a different real-world location for the sequel. Here's where "Jaws 2" was actually filmed.
Jaws 2 was filmed in a few different locations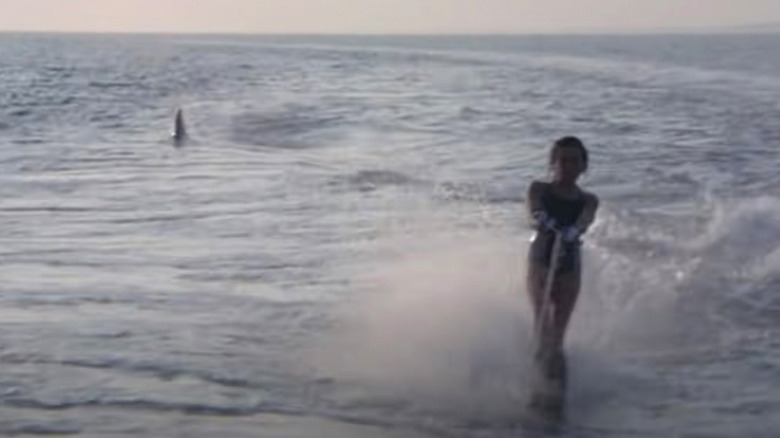 Universal Pictures
For the "Jaws 2" scenes that took place in Amity, the filmmakers once again used the Martha's Vineyard town of Edgartown (via Movie-Locations.com). The rest of the film was shot in the Emerald Coast region of the Florida Panhandle, just east of Pensacola.
Most of the exterior shots in "Jaws 2" were filmed in Navarre Beach and the nearby towns of Destin and Okaloosa Island (via The Daytona Beach News-Journal). The scenes that take place at the teenage hangout were filmed at a bar on Okaloosa Island called the Hog's Breath Saloon, which has since been relocated to Destin.
"Cable Junction" is the one location in "Jaws 2" that was entirely fabricated. The tiny island houses the electrical equipment that powers Amity, and it serves as the location for the movie's climax. Filmmakers covered a barge with rocks made of fiberglass to simulate Cable Junction.