We Now Know How Frank Miller Feels About Inspiring Zack Snyder's Batman V Superman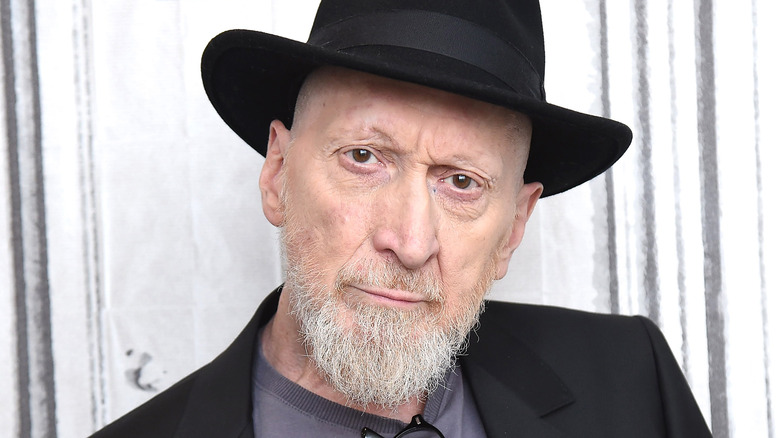 Gary Gershoff/Getty Images
Batman is one of the most recognizable characters in all of comic book history. While there are likely many reasons for this, a large part of it is surely the character's history on the big screen. Various acclaimed directors, from Tim Burton to Christopher Nolan, have brought the character to life on film, and the results have been enormously successful. In fact, the "Batman" movie franchise and films based on characters directly relating to the eponymous superhero have grossed over $6 billion at the worldwide box office (per The Numbers).
Still, one could argue that another big part of the appeal of Batman as a character is comic book and graphic novel author and illustrator Frank Miller's take on the character in 1986's "The Dark Knight Returns." Some consider it to be one of the greatest comic book runs in history (via Film Daily) and one director specifically drew a lot of inspiration from it many years later. Zack Snyder's "Batman V Superman: Dawn of Justice"' storyline, which features an aging Batman battling against Superman, is heavily influenced by "The Dark Knight Returns" and its gritty, moody version of the Dark Knight.
Now, we finally know just how Miller feels about being the source of such inspiration. 
Frank Miller is thrilled to have inspired Zack Snyder's Batman V Superman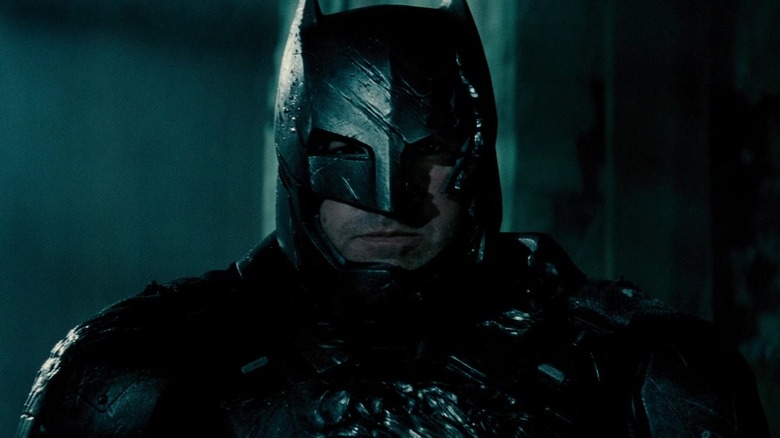 Warner Bros.
During an interview with "The Beard and The Bald Movie Podcast," Frank Miller revealed his thoughts on being the inspiration behind Zack Snyder's "Batman V Superman: Dawn of Justice," and he was positive about it overall. He admitted that he was "territorial" about his work at first (via Movieweb), but eventually, he found it to be a good thing. "I've kind of sat back and with a much deeper breath and longer view on the whole thing and all I can say is: this is great," Miller said.
Miller also discussed the importance of the worlds of film and comics collaborating and how much he's benefitted from the enduring popularity of "The Dark Knight Returns." Elaborating on this, Miller said, "And since then I've seen the two fields collaborate back and forth. I benefited greatly from 'Dark Knight Returns' and so have they and continue to. And it can only be looked at as a healthy relationship." 
It's clear that Miller has nothing but respect for Snyder and other filmmakers who have and continue to draw influence from his comic books. It's also not the first time that Snyder has tackled a Miller property, as the director also adapted Miller's "300" comic book into a film before he moved on to Batman.